Bentley have recently announced that they plan to take better care of the driver side of their customers with the Mulliner package.
Now they've announced that they're ramping up the Mulsanne interior for an even higher level of gadgetry. This will be done through the Executive Interior package.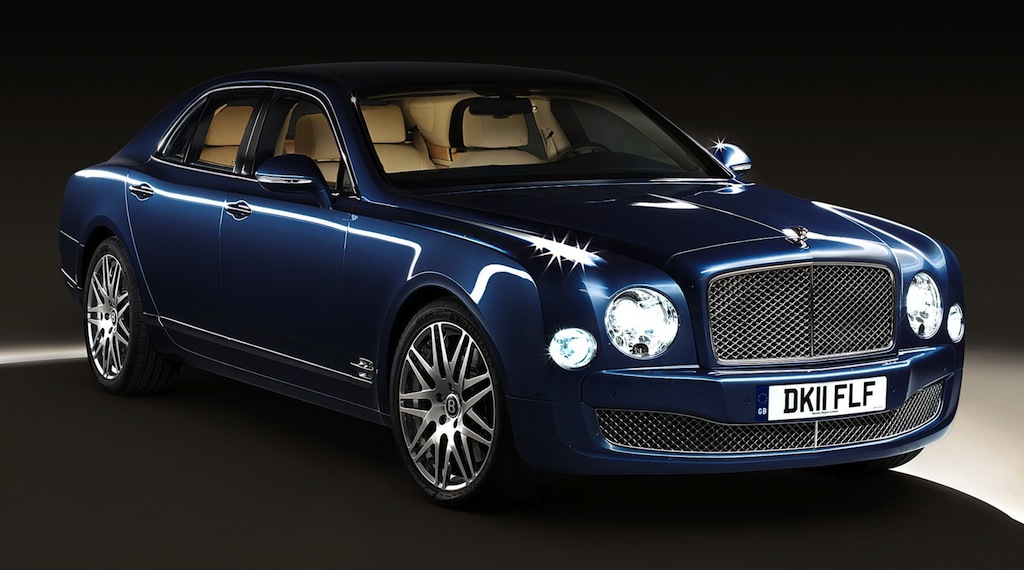 Originally introduced by the Bentley Mulsanne Executive Interior package concept, it's just been approved for production.

No market launch as been announced but we will see the new package at the Geneva Motor Show and we've been told just how long it takes to make one of these interiors.
Apparently, bolting in everything means 170 hours of mantime are added on each unit of the Bentley Mulsanne when it's ordered with the Executive Interior.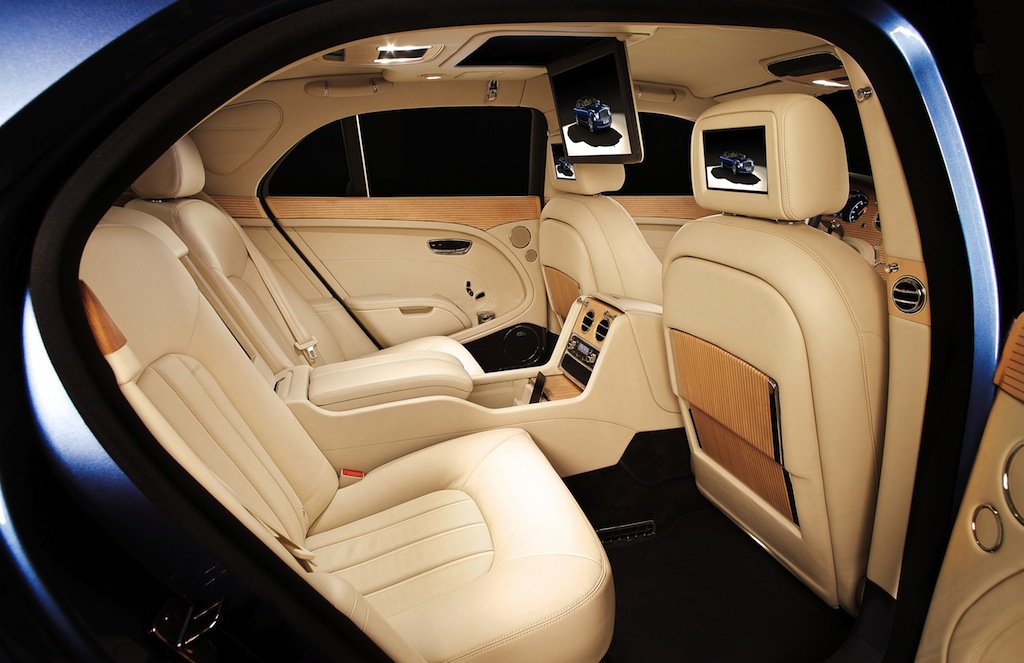 Those 170 hours give you one of two choices, you can go for the iPad specification or the Theater one.
The first gives you two iPads which are setup courtesy of a couple of picnic tables with their own keyboards. Nice touch, but I fail to find myself impressed.
The second is a little more complex as it includes a mac computer in the boot, a 15.6 inch centrally located HD LED screen and more.
There's a couple of 8 inch displays that each come with bluetooth headrests if private viewing is your thing. There's also a couple of USB ports to get through to the mac's hard drive and an iPod Touch to handle everything remotely.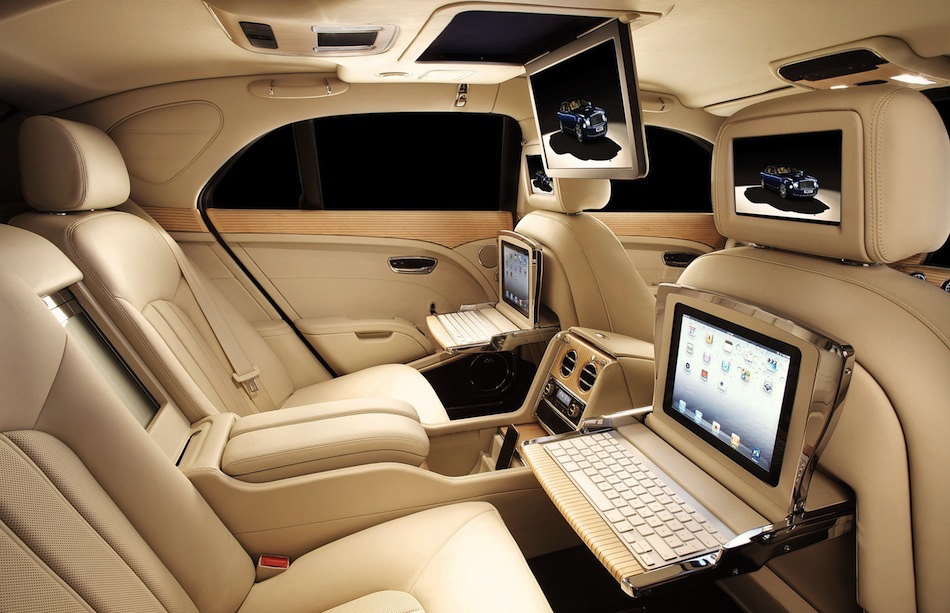 Pricing for either setups is to be announced but as classic Bentley enthusiasts are having massive heart attacks, the Bentley Mulsanne Executive Interior seems like a reasonable choice these days.
Did I mention everything is made with painful attention to detail and is operated electrically?