At the same official shindig where the i3 EV was unveiled, BMW revealed the bigger brother, the i8. A joint article would have probably been fitting but I do have a special treatment for the latter so we'll go a different route.
You see, while the i3 and the i8 come from the same family and even share some technology, they are two completely different sorts of electric vehicles.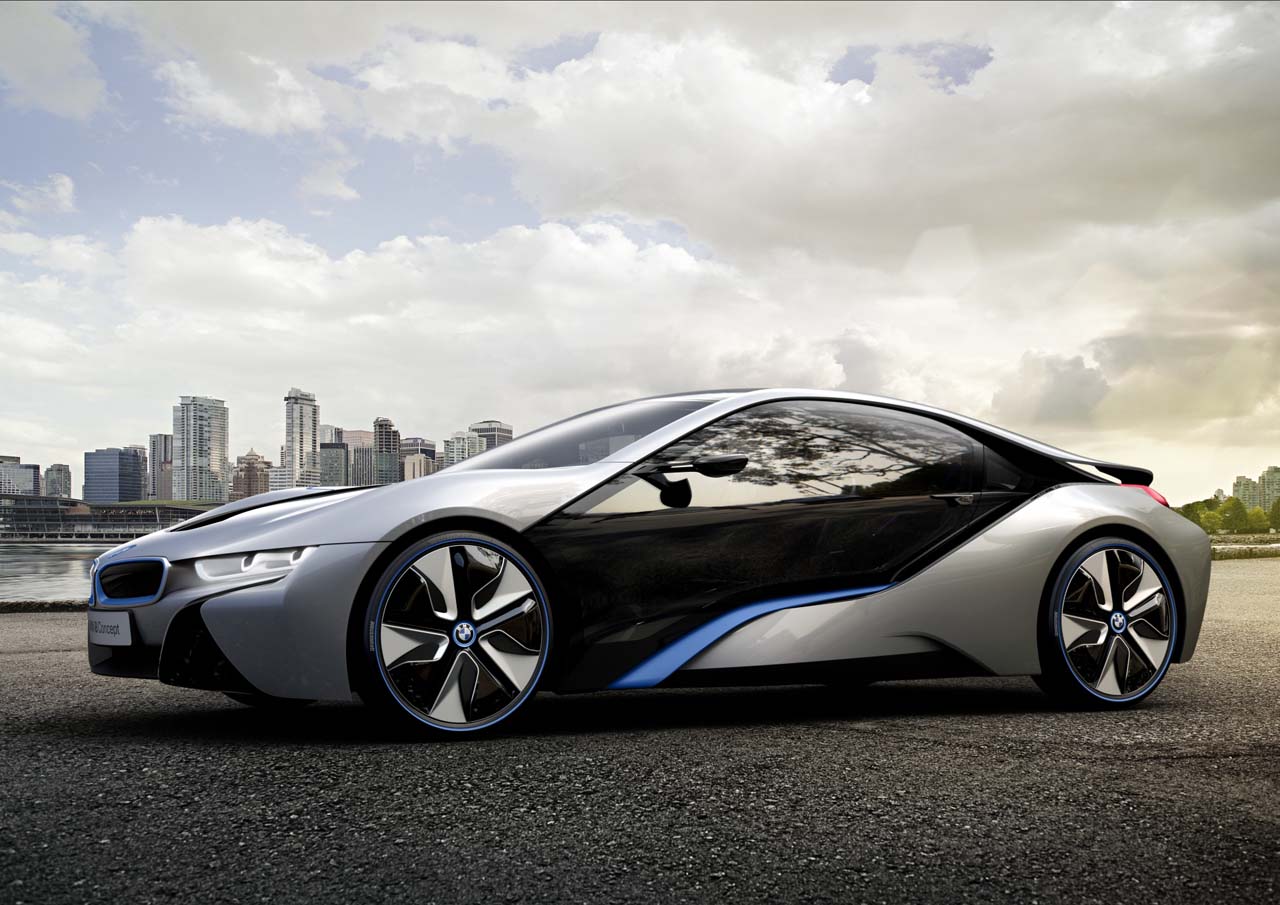 The first one is an EV with a range extender that's meant to save the planet whereas the second one is a car that still manages to save the planet while being a whole lot more fun.

This is where true petrolheads are separated from the chaff, while even the most hardcore of driving enthusiasts are willing to waiver things like big thirsty engines and so on, none of them are interested in a car that isn't fun.
While there have been many attempts over the years, BMW's i8 supercar is one of the first working concepts that have a mixed fan base between petrolheads and environmentalists.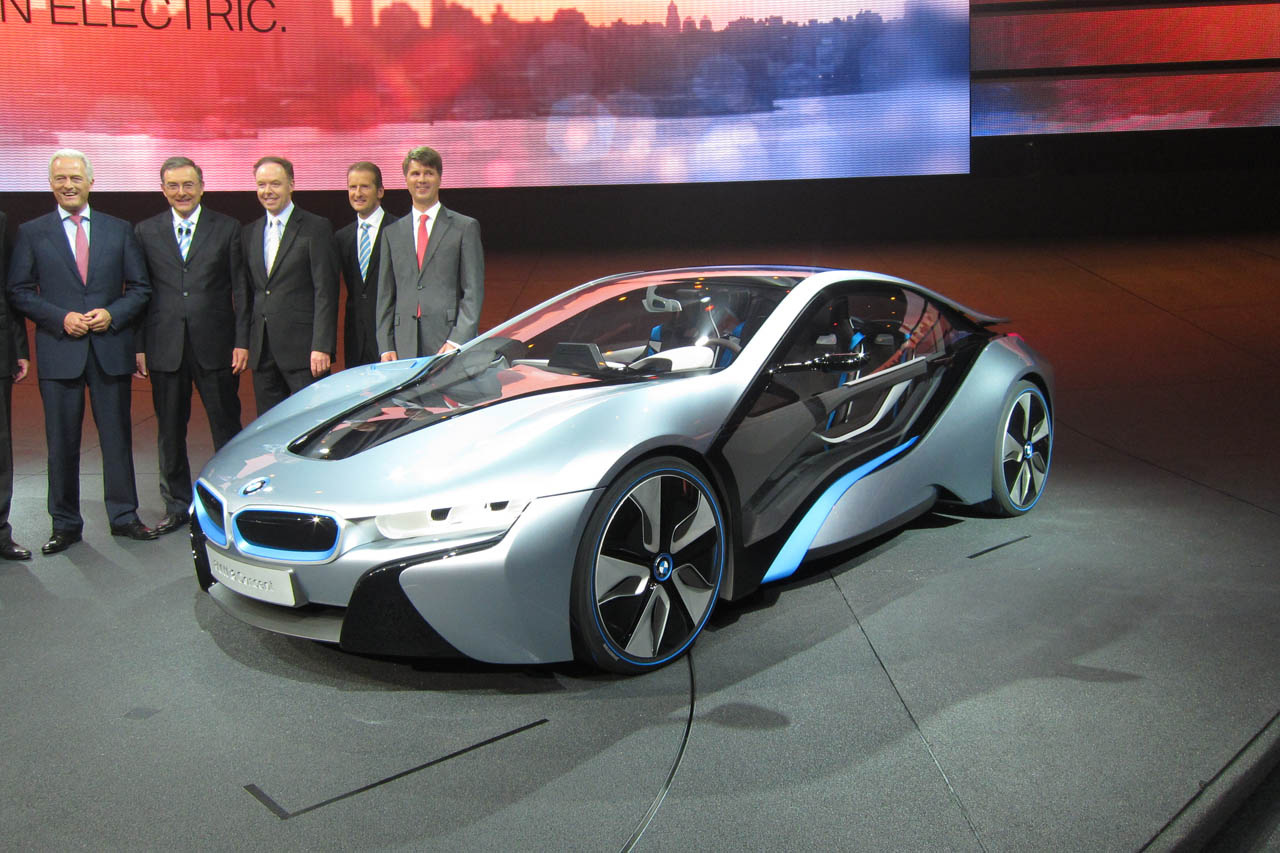 But enough of the politics, let's talk about the car itself. BMW's i8 EV has a futuristic design, as you'd expect, but one that somehow manages to capture critical brand attributes and blend them in somehow.
On the more nerdilicious stats side, the weight of the i8 EV is less than 3.300 pounds which isn't exactly a break through for supecars but it is amazing for something with such a complicated drivetrain.
As it happens, the BMW i8 is a plugin hybrid, featuring a mixture of electric motor and, incredibly, an internal combustion motor that offers (just) 1.5 liters in displacement and a turbocharger to help it along.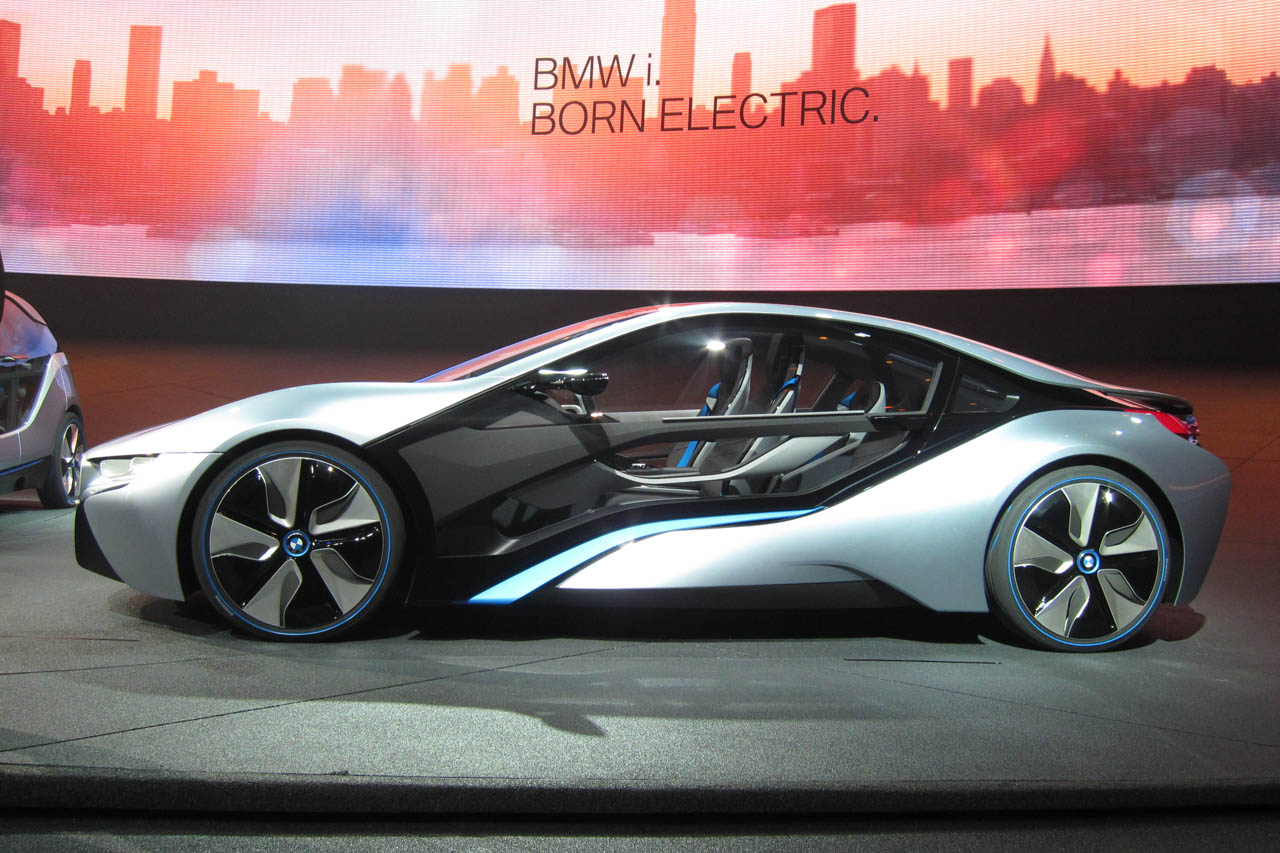 Total output for the BMW i8 EV supercar comes in at 349 horsepower and 405 lb-ft of torque. Again, not exactly making Ferrari shiver in fear but for something that's got fuel economy as a main focus, it is remarkable.
When pushed, the BMW i8 EV will hit 62 from a standstill in less than 5 seconds and it will go on accelerating all the way to an electronically limited top speed of 155 mph.
Interesting stuff is also to be found in how technically, the i8 can be front wheel drive only, rear wheel drive only or all wheel drive right when it ships off from the factory.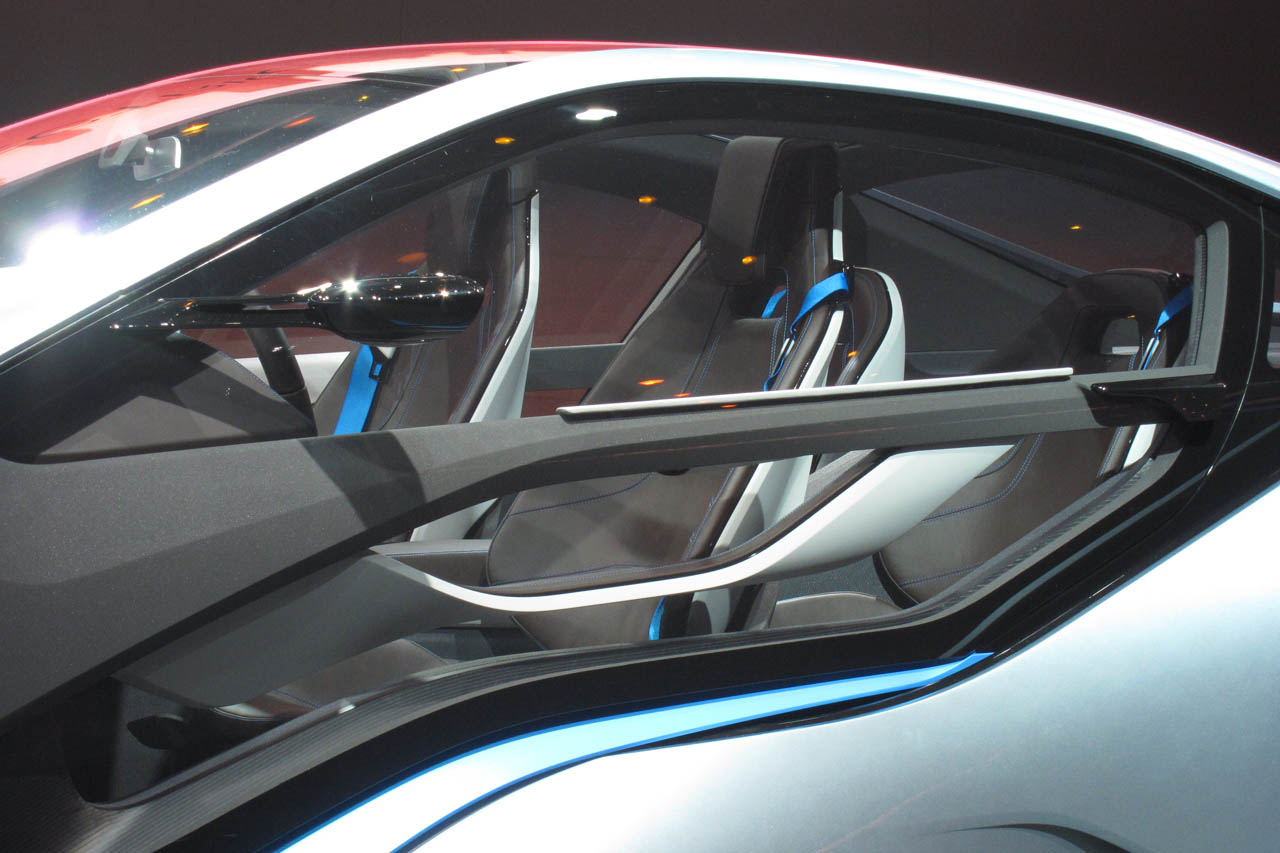 When travelling on the front wheels only, you're in electric mode and you can go for around 20 miles before running out of charge on the batteries. When switching to rear drive the engine will run for another 380 miles thanks to an average fuel consumption of 94 mpg (imp).
Only when you really push it that all wheels work together to wizz you along.
All in all, with the added publicity from Mission Impossible 4, it's going to be quite an interesting car to follow this BMW i8.