The BMW M3 Coupe gets a new tuning package, I know that's not big news since this car is so loved by tuning companies a new kit springs up once every two weeks or so but this one is a bit different.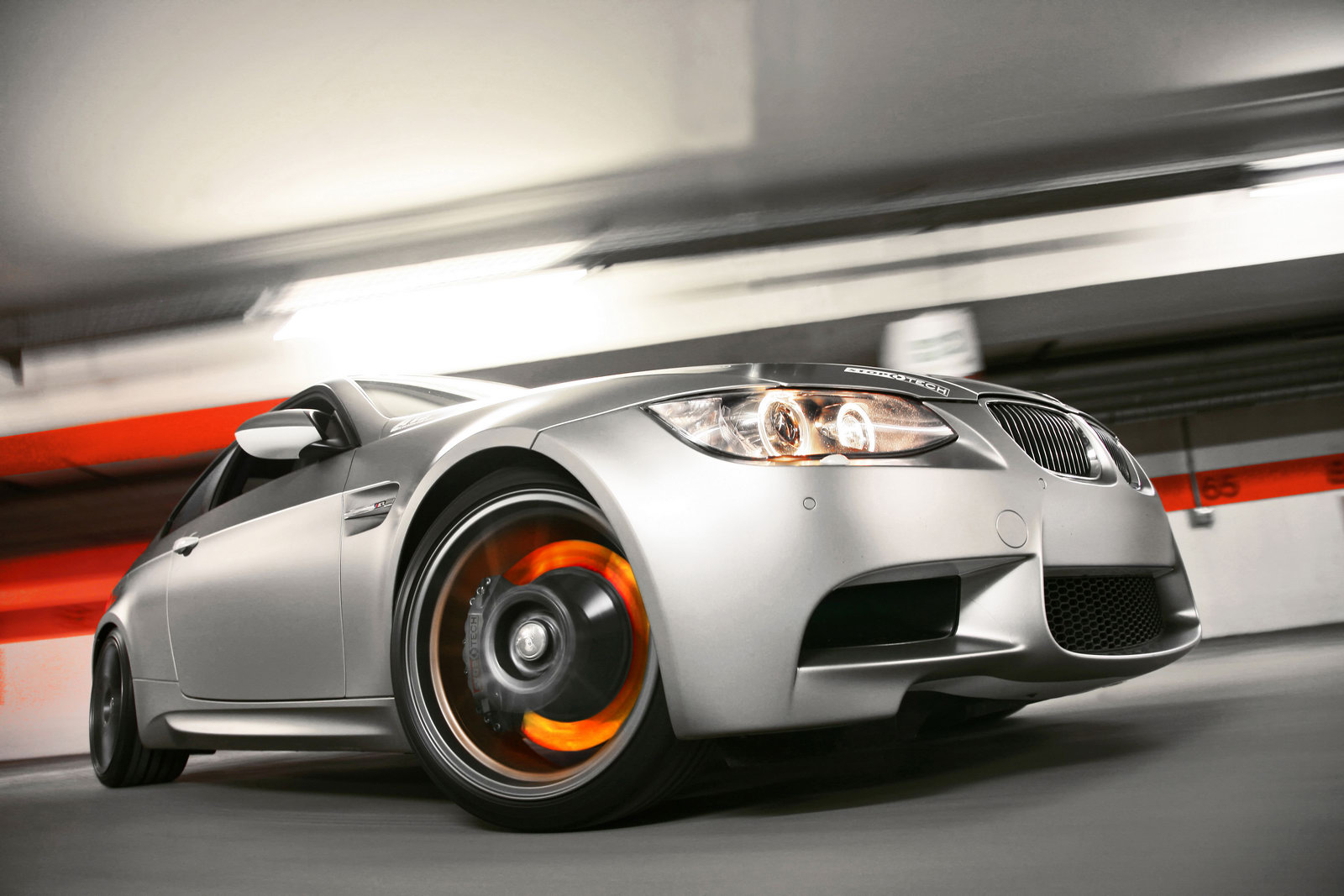 Firstly, it's creators App Europe don't advertise it as a fire breathing monster with swollen wheel arches, wings fit on the Red Baron's plane and other such accessories.

The kit offered by App Europe for the BMW M3 Coupe is very special in the fact that it goes for more is less. What I mean by that is that the engine is still the same naturally aspirated 4 liter V8 engine you would find under the hood of the stock car but aided by a kit from Collaction AG gets a modest but handy increase of power bringing the total to 450 horsepower and 325 lb-ft of torque. To help the engine get the better breathing it needs for the new setup there's a lightweight titanium exhaust system with sport catalysts from Akrapovic.
Other modifications include a KW Club-Sport suspension package, a new lightweight set of 19-inch alloy wheels from ATS weight fitted with some Michelin Pilot Sport 2 tires. As far as visuals go what you get is a foil treatment in a matte titanium finish for the paint and that's it.
This, for me, is pretty much the best kit you can get with an M3 as it still offers you everything the M3 philosophy has but gets you to stand out a bit. It is still the perfect sleeper only it now has some nicer wheels.