Remember the 2011 Hennessey Venom GT ?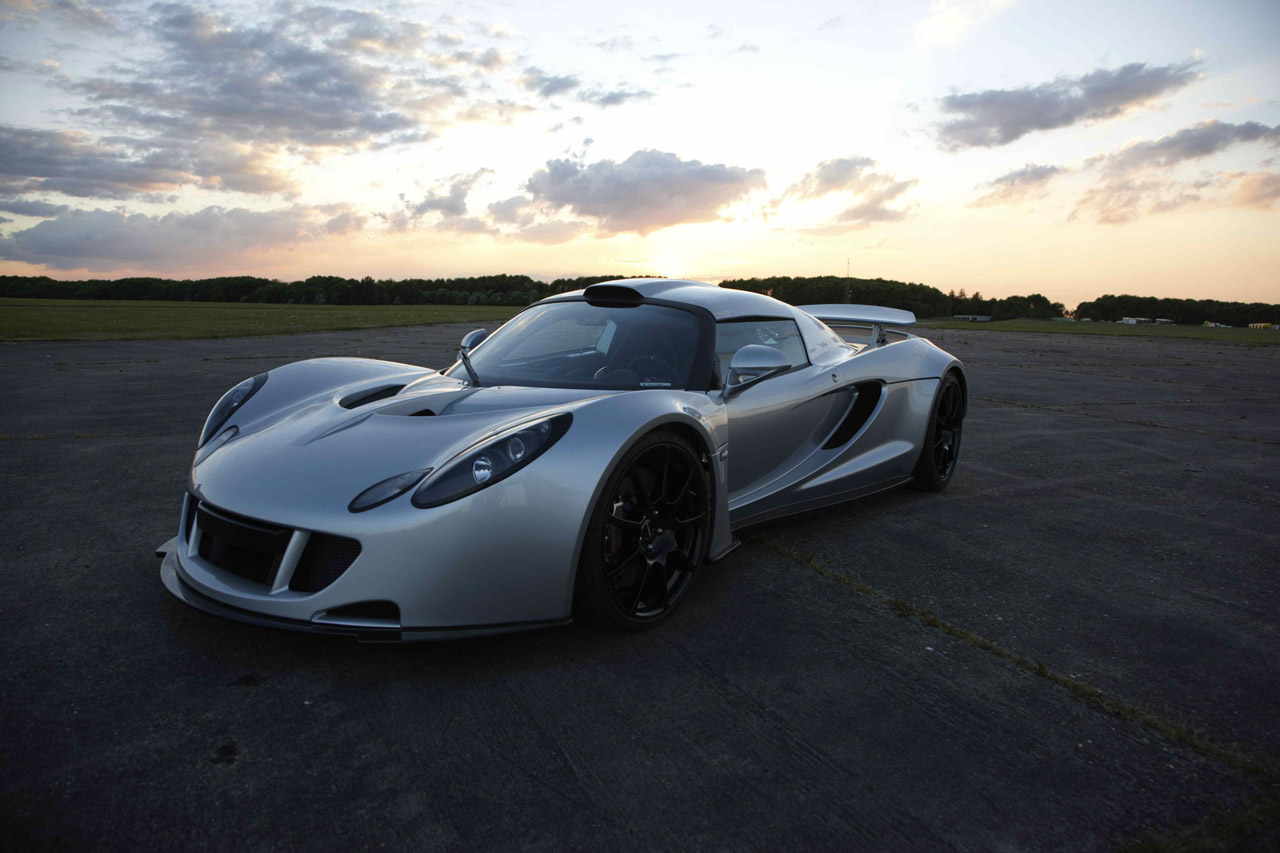 Well we've just got a new set of photos, this time they reveal more than the previous, teaser shot looking images available for it.

And since photos are almost never enough lets remind ourselves about the technical specs underneath the looks, most importantly the beastly power for which Hennessey is renown. In this case it's coming from the 6.2 liter LS9 V8 used in the Corvette ZR1 and will be available in three variations. The "entry-level" model will have a supercharger and produces 725 horsepower and 741 pound-feet of torque. The following two models will feature forced induction by twin-turbocharging will place an output of 1,000 horsepower and 1,200 horsepower at the disposal of your right foot.
But the power is just part of the story as all three models use the same six-speed Ricardo transmission as the Ford GT. The car also uses a seriously modified chassis of the Lotus Elise and as a result only weighs 2,685 lbs when loaded with fuel (of which it can carry 137 lbs).
While the price for this beastly car will be somewhere above 600.000 dollars for the base model the manufacturer takes consolation in the fact it has been rated as a possible Veyron killer and considers this enough of a selling point.