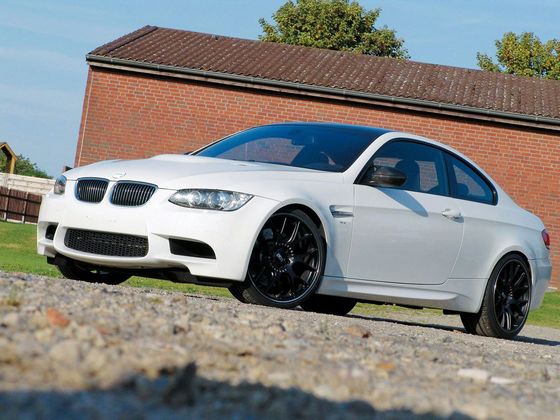 We have here the well known BMW M3 but this time it tuned by the Manhart Racing (German Tuning Company) and what they did whit that engine is just amazing, just wait and see. First of all let's recap, a BMW M3 Series has 420 horsepower which is very good, but if you want to be the best with your BMW M3 then you must contact Manhart Racing because he will upgrade your engine with 200 horsepower.
Maybe you wonder how they do that, well, by grafting an ASA compressor with 0.67 bar pressure, with two catalytic racing converters and with higher evacuation The BMW M3 can reach the amazing power of 655 horsepower. That means that BMW M3 can go from 0 to 100 km/h in just 3.7 seconds.
The maximum speed which this tuned BMW M3 can reach is 350 km/h. At this speed other modifications are required too, the suspension was changed, the braking system was taken from BMW M5 and the wheels are BBS and they have 20 inches. Manhart Racing also has two more upgrading programs, one at 515 horsepower and the other one at 585 horsepower.