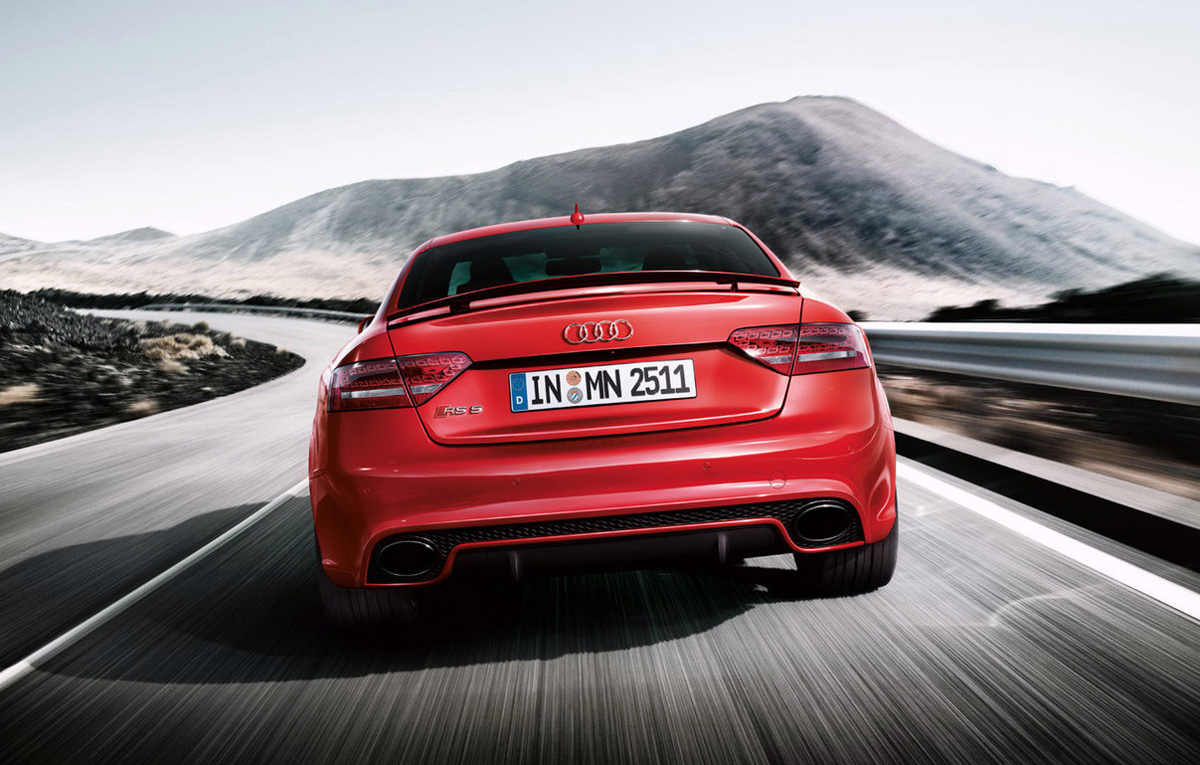 Audi has leaked on the internet the first images of the new RS5, the most powerful version of the A5 range. A week and a half before the official debut that will take place at the Geneva Motor Show, Audi RS5 has come to light through a series of highly successful official photos that have "escaped" on the Internet through a brochure published accidentally or not, by the one of the companies that provide the Audi's communication to Germany.
Although we haven't official informations yet related to the new model from Ingolstadt, the first informations indicates that it will have under the hood a 4.2 liter V8 engine that will develop around 420 hp.

At aesthetic level, the new Audi RS5 comes with additional elements that will surely delight the fans of the brand. We are talking about a redesigned front spoiler, a honeycomb grid with the RS5 logo, a set of specially prepared wheels for the most performant version of the A5, but especially a back dominated by the oversized oval discharges positioned in the sides of the rear spoiler and a rear spoiler that emphasizes the adherence of the German model to a sports series.