It seems that the tuning scene is as always, completely crazy and the craziest of all tuning companies is still Brabus.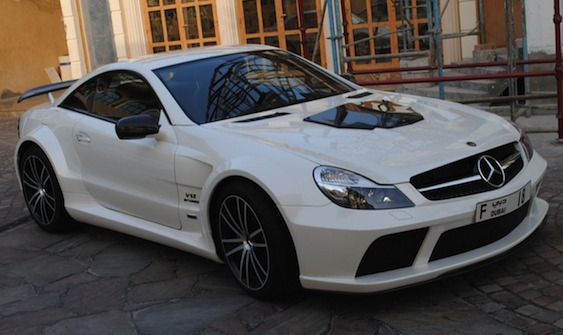 Not only do they build some insane supercars using Mercedes cars as bases but now they just built a supercar to outclass their last supercar, the Brabus Vanish.

The new Brabus beast is called the Stealth 65 and weirdly it uses the same base the Vanish relies on, the Mercedes SL65 AMG Black Series but as an end result it produces just that little bite more power to make enthusiasts say they need it.
The 6.0L AMG V12 biturbo engine from the Mercedes-Benz now produces a whopping 809 horsepower and a damn right insane amount of torque, 1,047 lb-ft. To put such an immense figure into perspective just imagine that this car has twice the torque you used to get from the old Ford Mustang GT500 version.
Just imagine the pain of those poor rear tires will have to go through… Back to the real world though, as Brabus are open to commission this is a one of for a customer in Dubai who considered the Vanish a bit wet and is registered with a certain numberplate that's probably worth more than a couple other supercars.