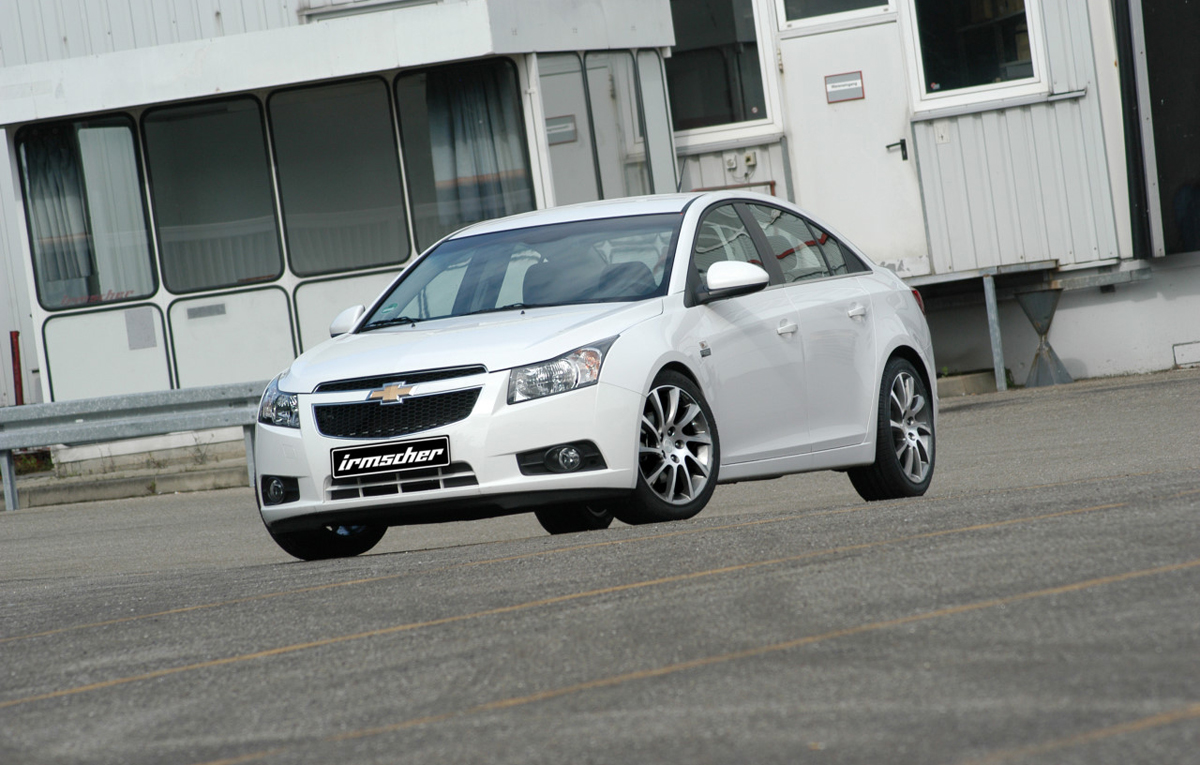 Chevrolet Cruze will could be ordered with a package called Irmscher Special Edition, which costs 1990 euros and offers several tuning elements. German tuners from Irmscher developed a package available only on intern market for Chevrolet Cruze.
This package is available on the optional list of Cruz and is called Irmscher Special Edition. Unfortunately for fans of Chevrolet, the optional package is targeted only to the aesthetics, without modifications at performance chapter.

For 1990 euros, Chevrolet Cruze gets 18-inch alloy wheels, a sport suspension and a final chrome exhaust. The package is available only with the VCDi engine with 150hp and 1.8-liter otto propeller developing 140hp. Those from Irmscher are not at the first "experience" of this kind, Opel Corsa C is available with a similar package of options, which still bear the name of this tuner. Irmscher package does not include any change to the interior or engine, and the only aesthetic elements applied are 18-inch wheels and chromed exhaust. Tuners from Irmscher may pay more attention to Cruze in the future, because the model itself is promising and has potential for tuning.