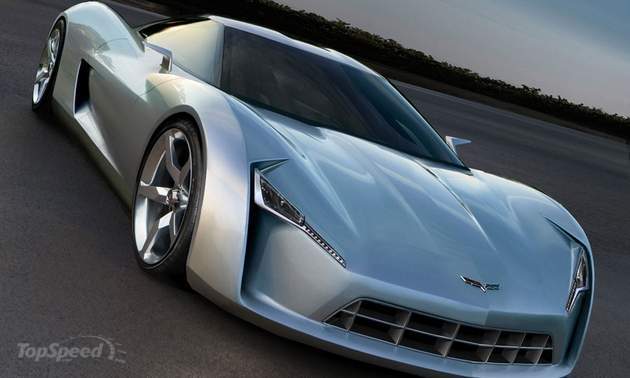 As you can see in the title, we know what plans got the Chevrolet for the best car they every built namely the Corvette. In the photo from this post you are seeing the Chevrolet Corvette Stingray Concept which is also looking very good and I think you remember it as the Sideswipe personage from the Transformers: Revenge of the Fallen.
Also, the designers that will make the new radical mid-engined Corvette C8, will get the inspiration from this Spingray concept so there will also be a radical change talking about the new design of the next generation of Corvette.
On this new Corvette C8, the V8 engine is going to be replaced by a twin turbocharged V6 engine being able to develop up to 440 horsepower. Also, we know that this new Chevrolet C8 is going to eat the streets by 2016 so there are going to happen a lot of things until that.