Another of the Chicago Motor Show big attractions came from Kia and it is what they've been teasing us with for a while now. I'm talking of course, about the Track'ster Concept.
Essentially, we're looking at a Kia Soul with less seats, considerably more power, a manual gearbox and all wheel drive to put it all neatly to the road.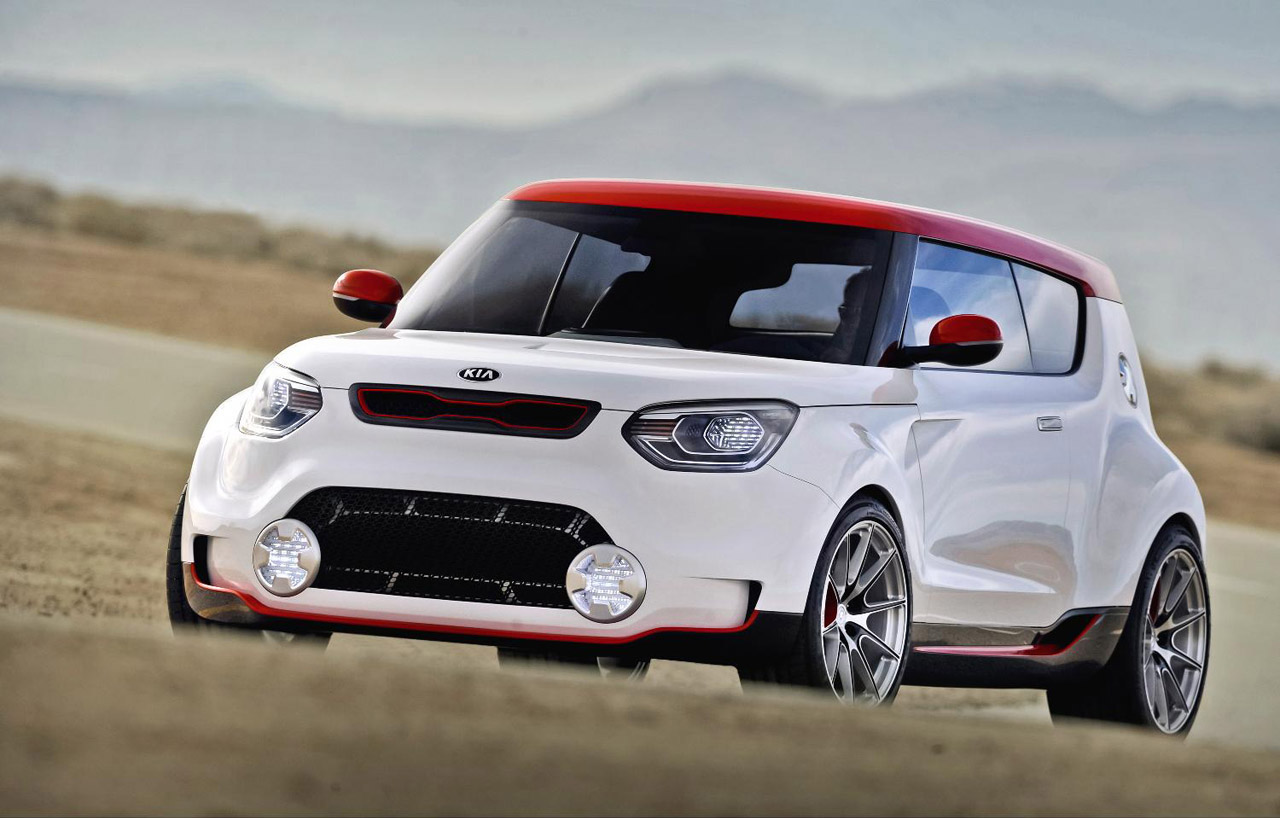 Kia say it's a track focused take on their lovable Soul but I think this could be an amazing vehicle to have on a day to day basis if your job gets a little bit boring.

The body of the Korean hatchback received a few tweaks and some pinches there in order to aid aerodynamic performance but the Track'ster is still easily identifiable.
The concept may have a few extra bells and whistles on it but an eventual production version would almost certainly simplify things but the essential stuff seems ready to go.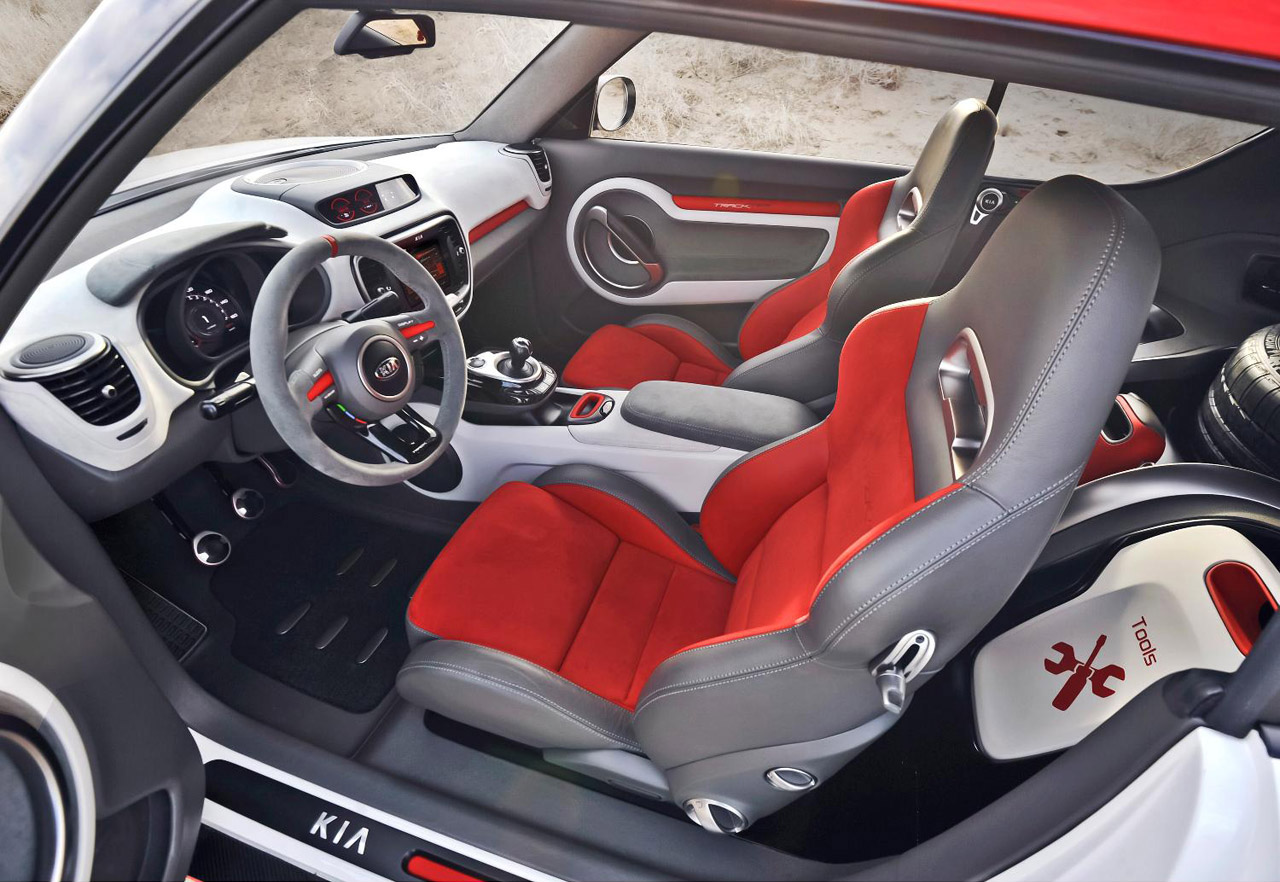 By the way, we're looking at a concept, so no official production version will exist, but we hope Kia doesn't say no to us on this one since it is amazing.
Power for the Kia Track'ster comes from a 2.0 liter turbocharged four pot which puts out 250 horsepower. The six speed tranny seemed like a must and so do the big 19 inch wheels.
They're not there just for show, the enormous wheels have a job to do as they allow for a nicely upgraded braking system from Brembo.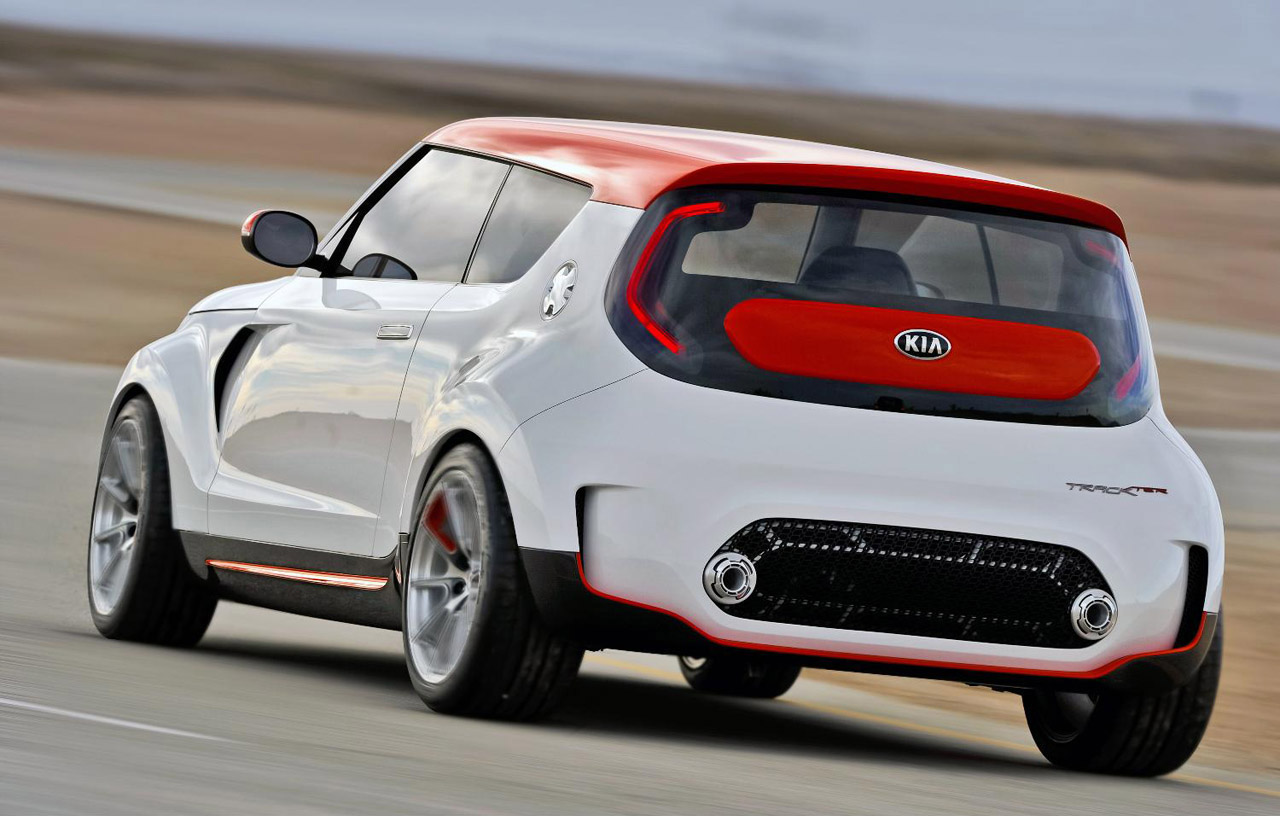 Finally, since the Kia Track'ster no longer has the room needed by two people in the back, the seats were ditched in favor of a full spare and an equipment tray.
Fun and practical, that's a rare combination to talk about here.