The Chicago Motor Show is a small affair, but even so, it can turn out to be quite the media shocker. The 2012 edition seems to be just that when you look into the highlights.
This is where the 2013 Ford Shelby GT500 was unveiled in convertible form and, like the coupe before it, it is a completely mental car when going through the specs.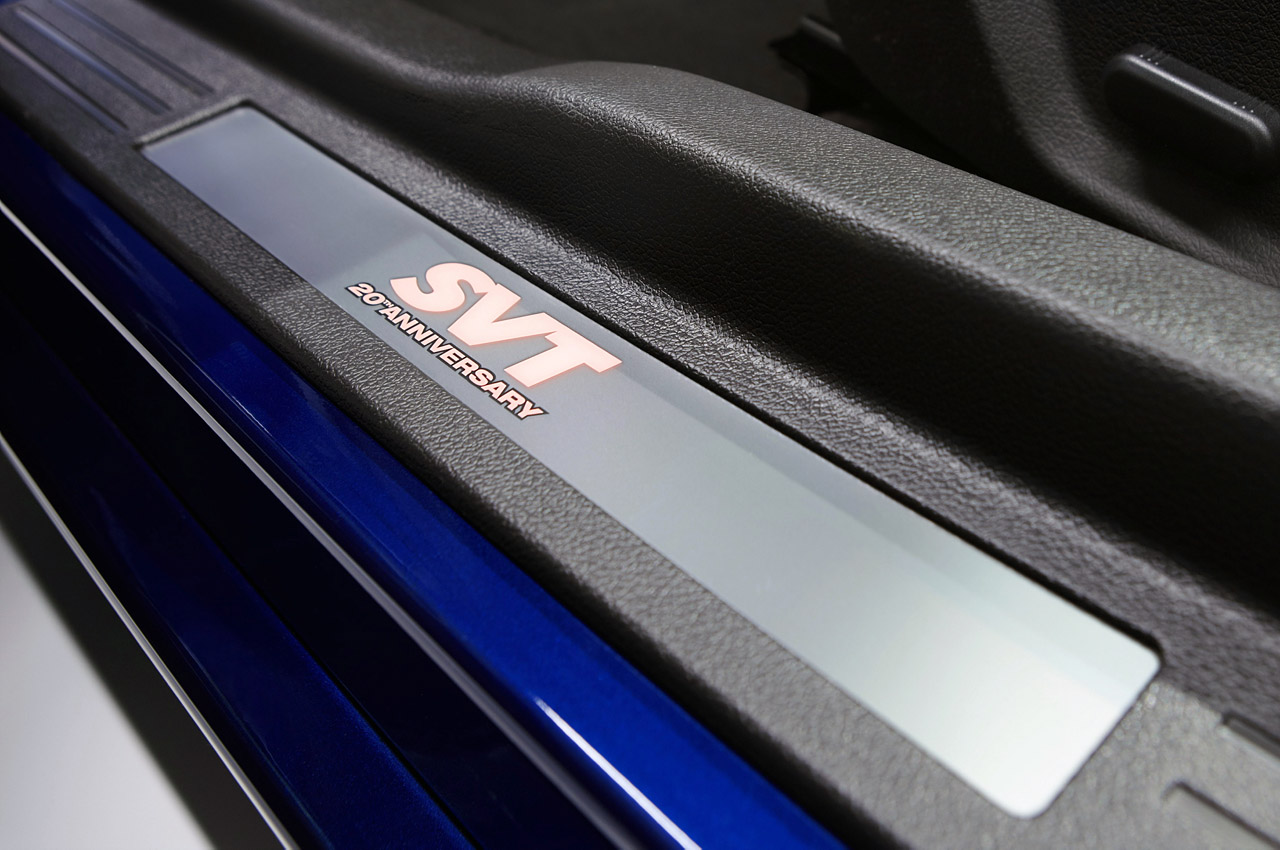 You'd think that dropping the top would be a good enough reason for Ford to soften it down, turn it into a cruiser or at least try to tame it somehow.

That's not what happened, Ford doesn't seem very interested in how people cruise downtown and a lot more interested in how they make their partners scream on a track.
With the top down you can hear the 5.8 liter all aluminium supercharged V8 a lot clearer than before and you get an even better sensation of speed.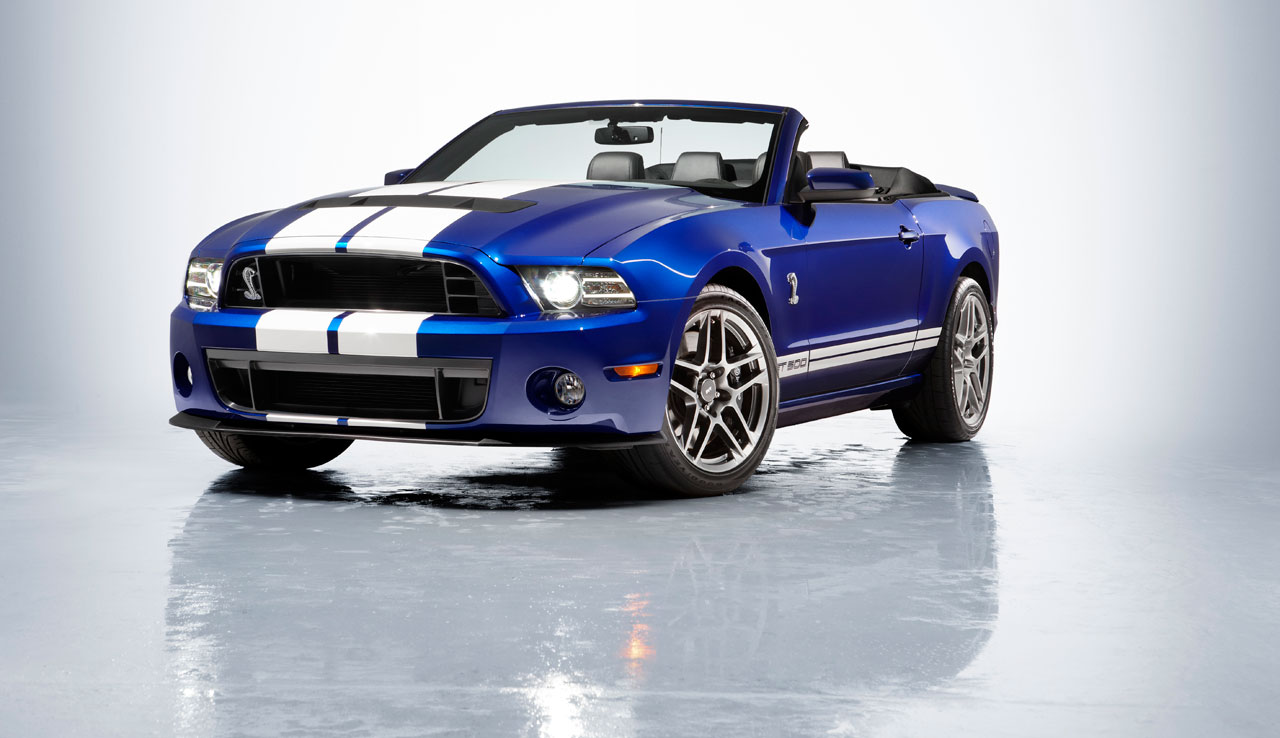 The same 650 horsepower and 600 lb-ft of torque as the coupe are available but word is that Ford will limit the top speed of the drop top Shelby GT500 to "just" 155 mph.
A minor flaw and you will not notice it for most of the time. What you will notice is the available Performance Package.
It re-arranges the shocks and springs for a more track biased setup to the point where it can shave as much as 3.5 seconds of a lap time round the Sebring track.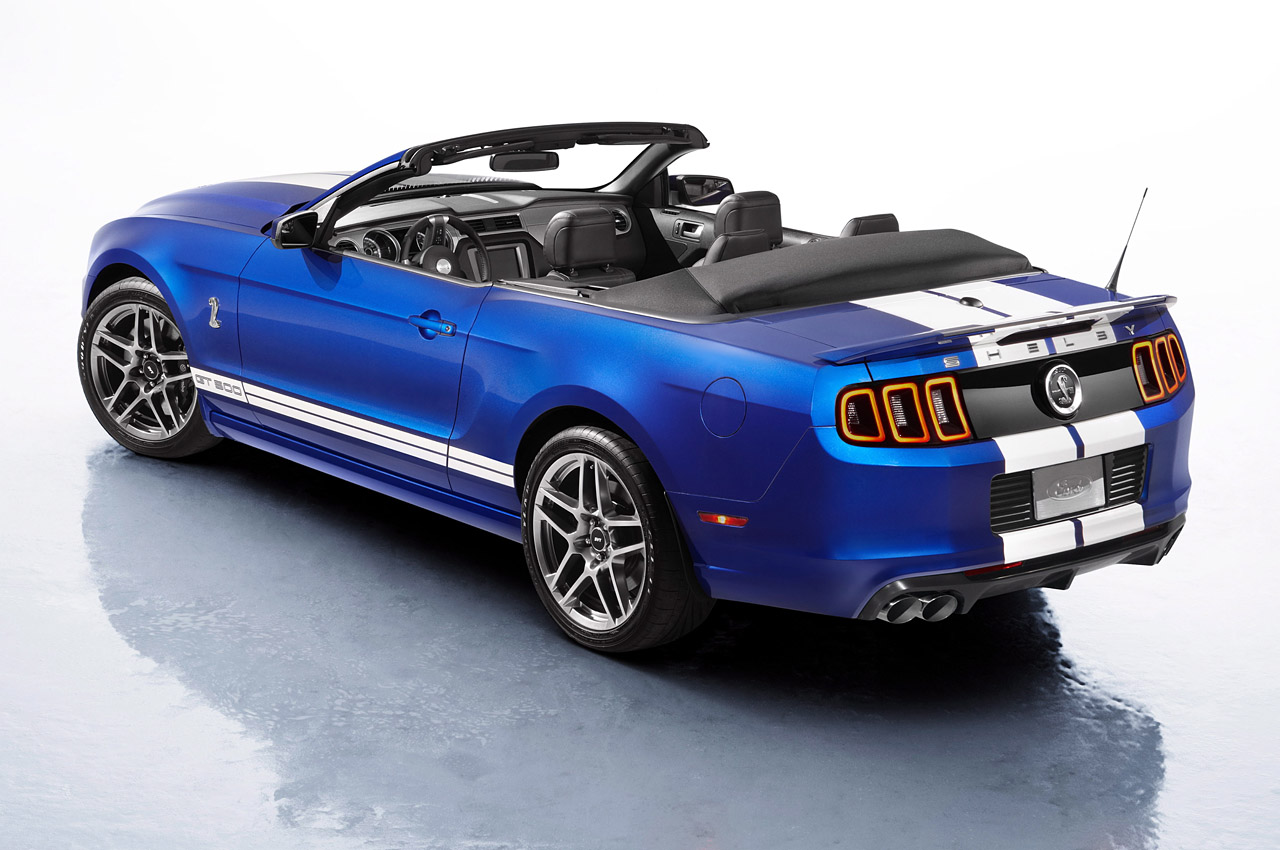 Shelby and SVT have really worked their magic with the coupe version of the 2013 GT500 and now they've done the same over with the convertible.