There are a few shows out there that present certain American custom chopper builders as being top dogs in the industry.
All you need is one look at the Copper Chopper from the Turks at TT Custom Choppers and you know were the art truly lies.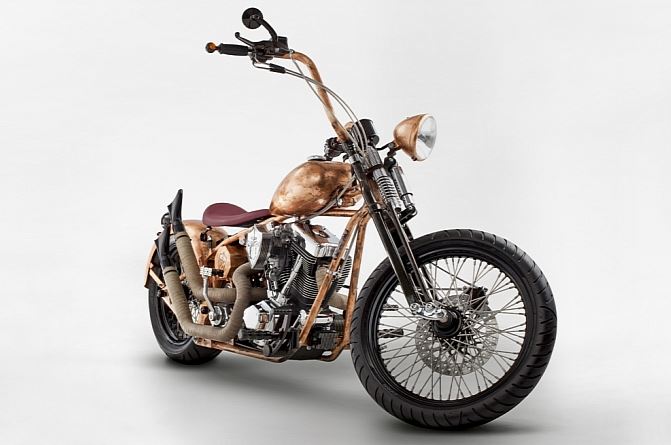 Born of the mind of Tarhan Telli, this latest build is no less spectacular than the previous ones, and the choice of materials is quite bold. With the predominant material being copper, the end result is a sight for sour eyes. Just like we should expect, the attention to detail is amazing.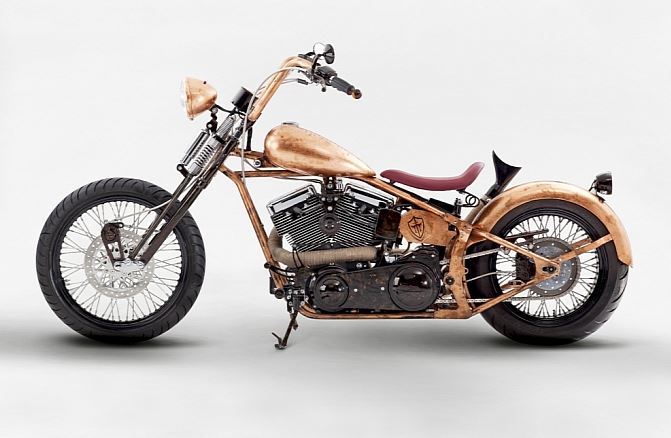 Going along with the overall retro style of the build, Tarhan Telli went so far as to intentionally work dents into the metalwork, giving it a "used" finish. As copper is quite the reactive metal, to protect the masterpiece from turning green, a clear coating was applied. Still, words cannot explain just how great the build is, so enjoy the pictures.