We have seen custom motorcycles sporting a lot of themes, depending on both the client it's built for and the artists that worked on it.
A bike built as a tribute to a car is not that common, but that's exactly what Custom Wolf has done with the Hommage motorcycle.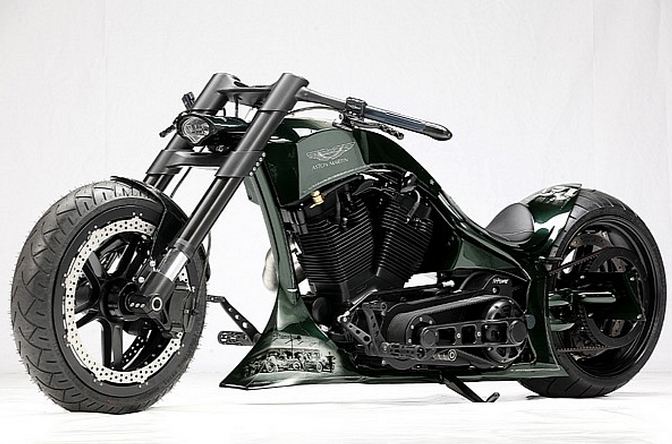 Built to honor the British car maker Aston Martin, the Hommage is a sight to behold. Many parts went into it, both manufactured in-house and brought in. From Thunderbike they used a huge fork, the wheels, front fender and handle bar. The 125 cui engine was provided by Revtech and was installed on a Penz frame, while also adding a Baker transmission and Habermann swingarm.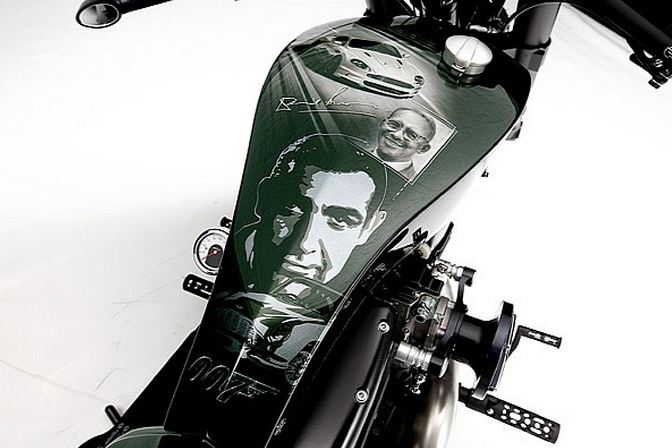 Some pieces done in-house include the rear fender, seat, reservoirs and the gorgeous laser engraved exhaust system. The paintjob on the Hommage bike was done by Custom Wolf's Marcus Pfeil and depicts, among others, the world famous icon related to Aston, James Bond.