The Romanian manufacturer announced that the 1.000.000th Logan rolled off the production line at Dacia's plant, in Mioveni. This special unit is a sedan version of Logan, more exactly the one you see in the photo. The model is painted white and was delivered to a Romanian customer. Dacia also released a raking of the Logan models, on the first place obviously it's the sedan version of Dacia Logan, which managed to be sold in 636,212 units, on the second place being placed the MCV version followed by the VAN and the Pick-up versions.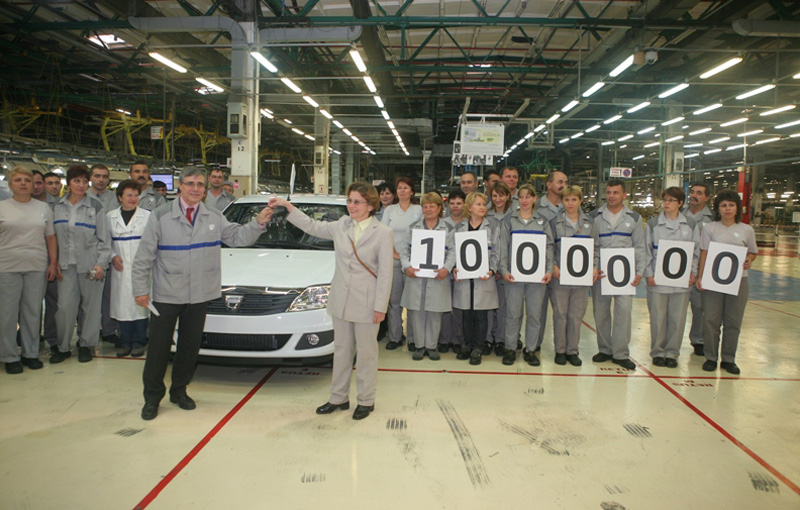 Just to point, the model in question is equipped with the 1.2-liter engine able to develop 75 horses and meets the Euro5 standards.

Dacia reported also increased sales on the local market but also on the European markets Dacia is still ranking well, the most profitable market being the French one. Dacia recently announced that the Logan is on the sixth place in Russia at sales.