Skoda is planning to launch a new generation of Felicia model, and in this regard an Italian designer decided to show his vision on how the new low-cost model from Skoda that will fight with Dacia Logan should look like. Skoda wants a low-cost model able to provide a pleasant design together with high quality materials but keeping the price tag as low as possible.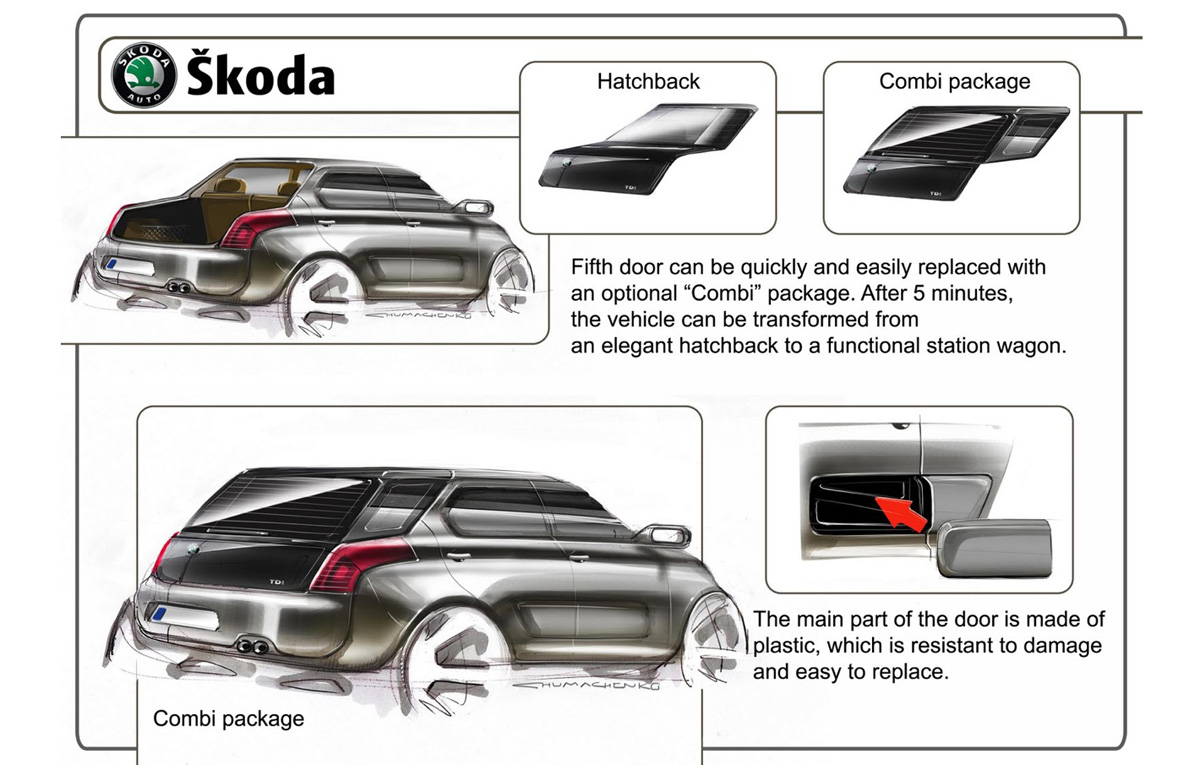 There are not any official photos for the future Skoda Felicia, we can see just how the designer has figured the model. The Italian designer comes with a purpose that is quite original to attract the customers but we can not know how practical this system will be in series production. The designer created a system allowing us to switch between hatchback body style to sedan or station wagon.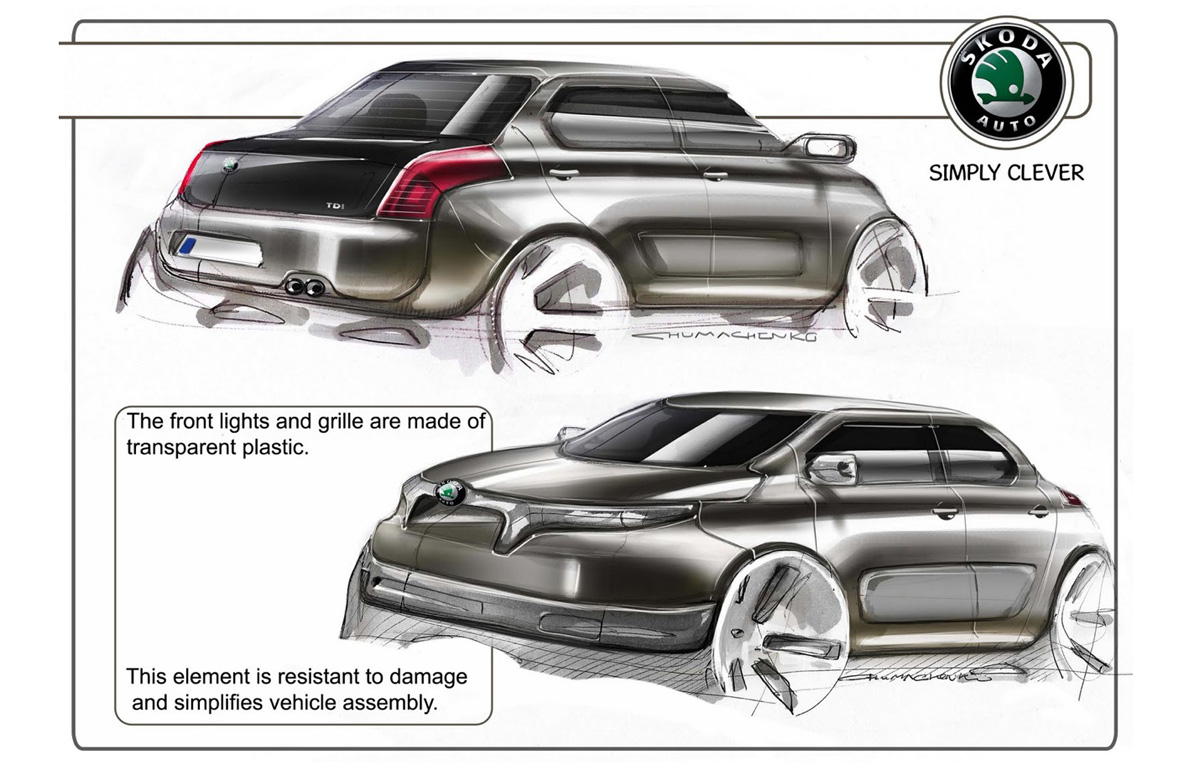 This system would use reinforced plastic in order to be strong enough but also to offer this flexibility. Of course, this system have to pass several tests in order to receive the green light.