We're looking at a hybrid car over here. This Dodge pickup will manage 100 mpg, which is why it was unveiled at SEMA 2012.
Doesn't sound legit, does it? Nobody in their right mind would try to showcase a hybrid at an aftermarket convention like SEMA.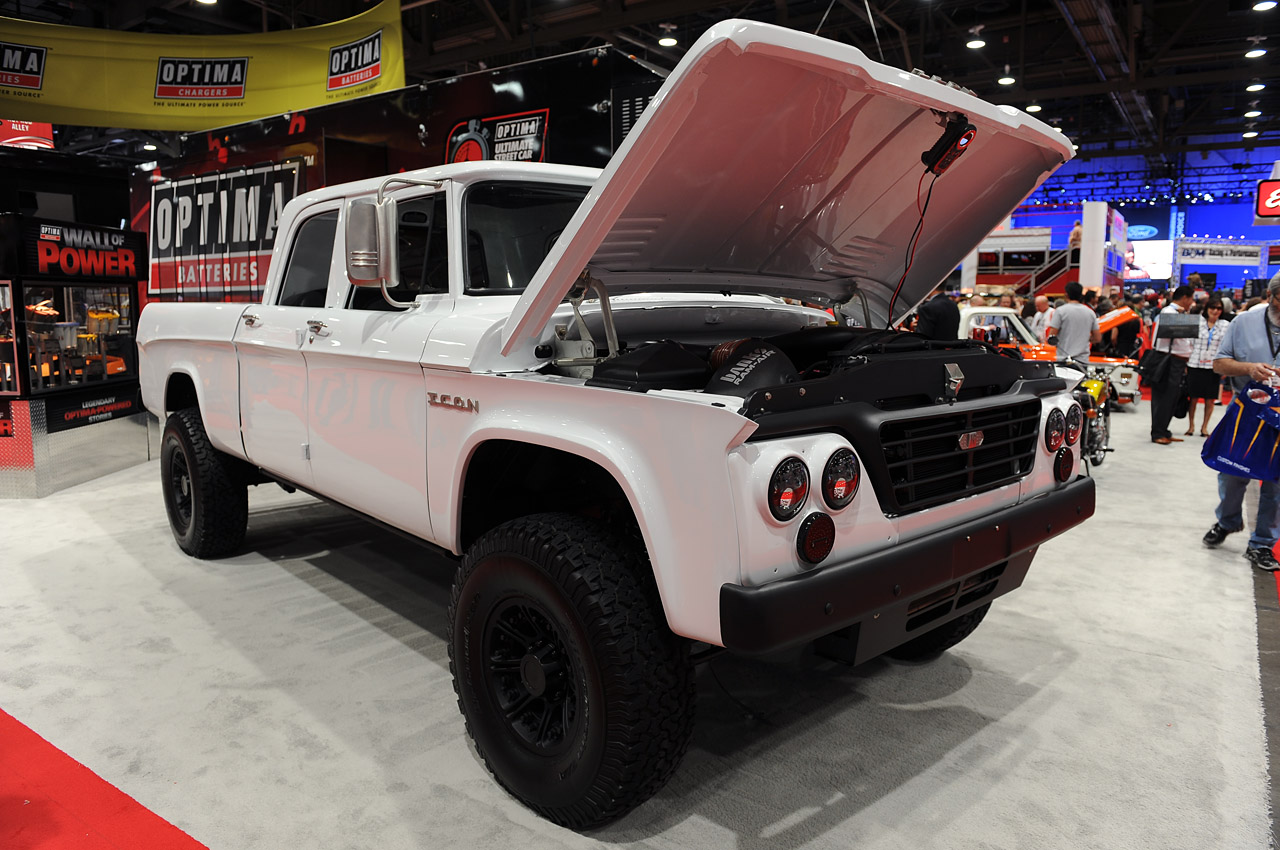 If that does happen, it certainly won't be a Dodge D200 Icon that's this big, this all wheel driven, this imposing or this old school.

A long time ago, around 1965, a company called Dodge, was making the D200 Crew Cab pickup. It was a pretty option for the working man back then.
Today, thanks to the guys at Icon 4×4, it joins their Reformer series and gets a second stab at life. Just about everything underneath was thrown out and replaced with modern tech.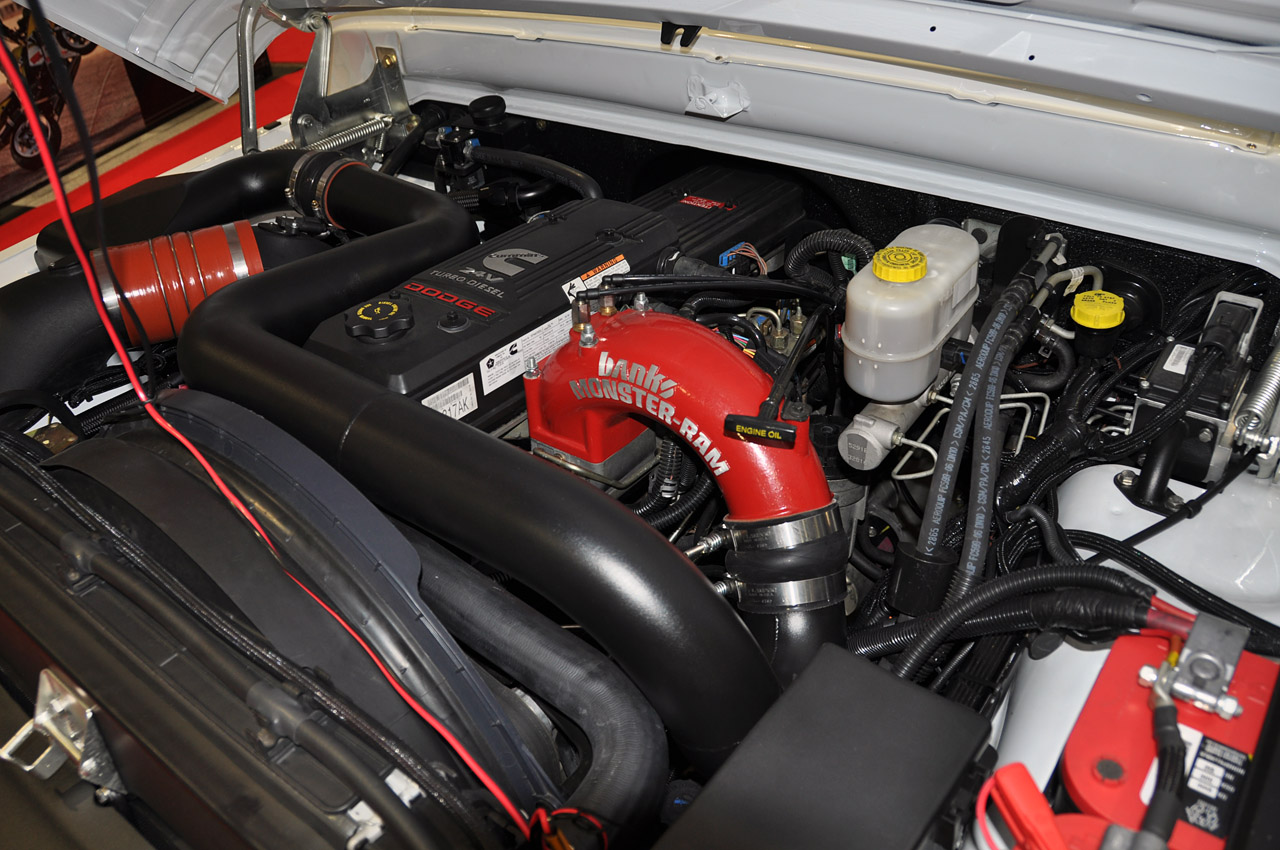 The new version of the D200 runs on a new suspension system. It features a 4.5 inch Baja 1000 Chase lift kit, a set of Fox 3.0 reservoir shocks and all of this is nicely shown off by 37 inch BFGoodrich A/T tires.
Sounds like a lot of work for the engine, which is why it's now a genuine truck engine. It's a 5.9 liter Cummins turbo-diesel inline six which has some horsepower but, more importantly, 975 pound-feet of torque.
Putting all that power down should make more than a bit of a difference when it comes to carrying heavy loads across tricky terrains.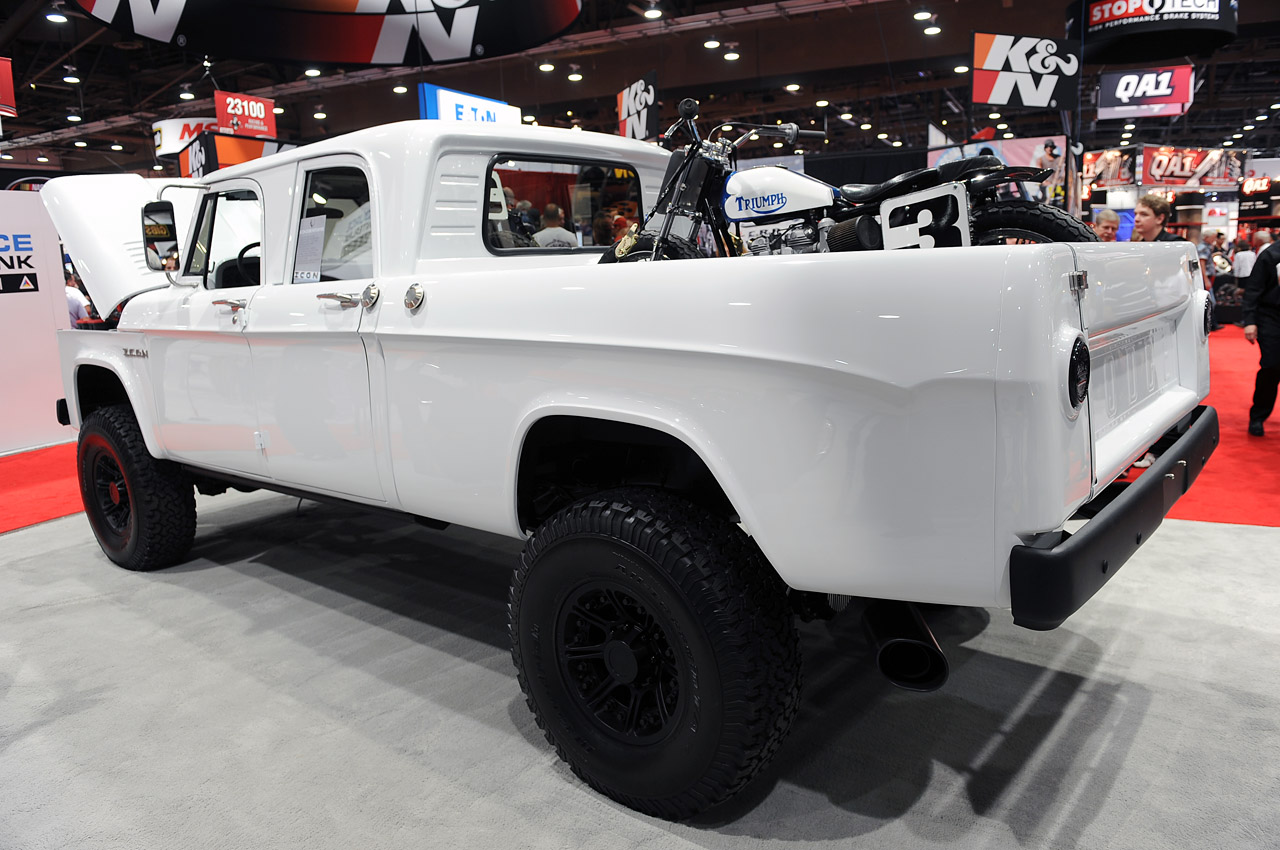 While all this stuff is going on, drivers and passengers of the Icon Dodge D200 will be riding in style, sitting on leather and listening to a JL Audio stereo setup.