From a first glance at the project, the robust aspect and vintage look just calls to the animal in you. Seemingly rough around the edges, this custom bike was a long time in construction.
As the builders would estimate, about 800 hours went into making this motorcycle and when they were done, they named it Trimotoro.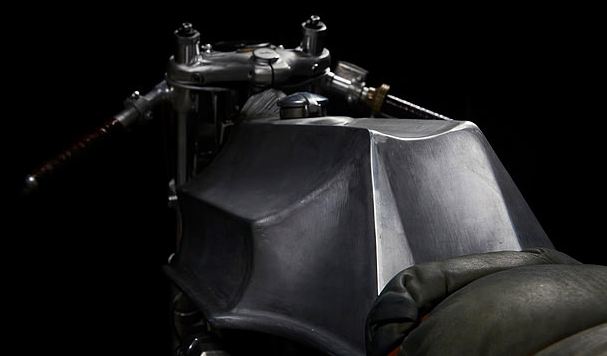 The body parts were bend and shaped into this beautiful machine, with aluminium trims and a nappa leather seat installed. At the base, the Trimotoro is a Moto Guzzi V65 which has seen a complete mechanical overhaul and re-wiring at the hands of El Solitario.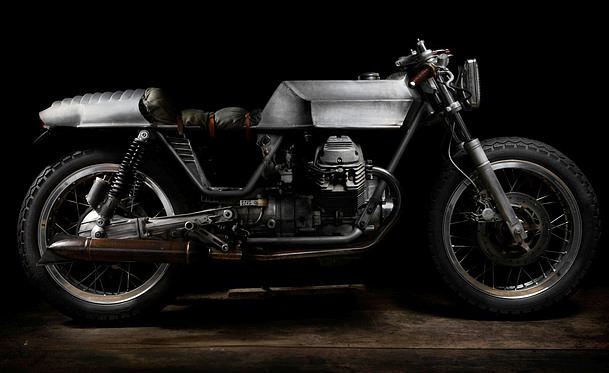 The 650 cc engine was fitted with 30 mm Dell'Orto PHBH carburetors, and a BMW exhaust system was pillaged for this project. The fork has been altered for a lower position and at the rear Marzocchi shocks were installed. The Trimotoro sits atop Akront 18 inch wheels draped in Dunlop K81 tires.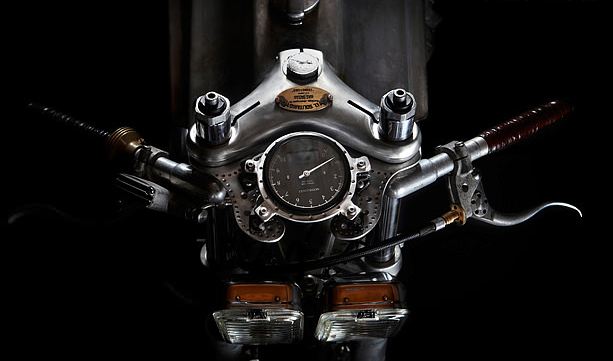 This bike is a true jewel and the closest thing El Solitario has to a shop bike, and it's a well round project, not lacking in either performance or looks.