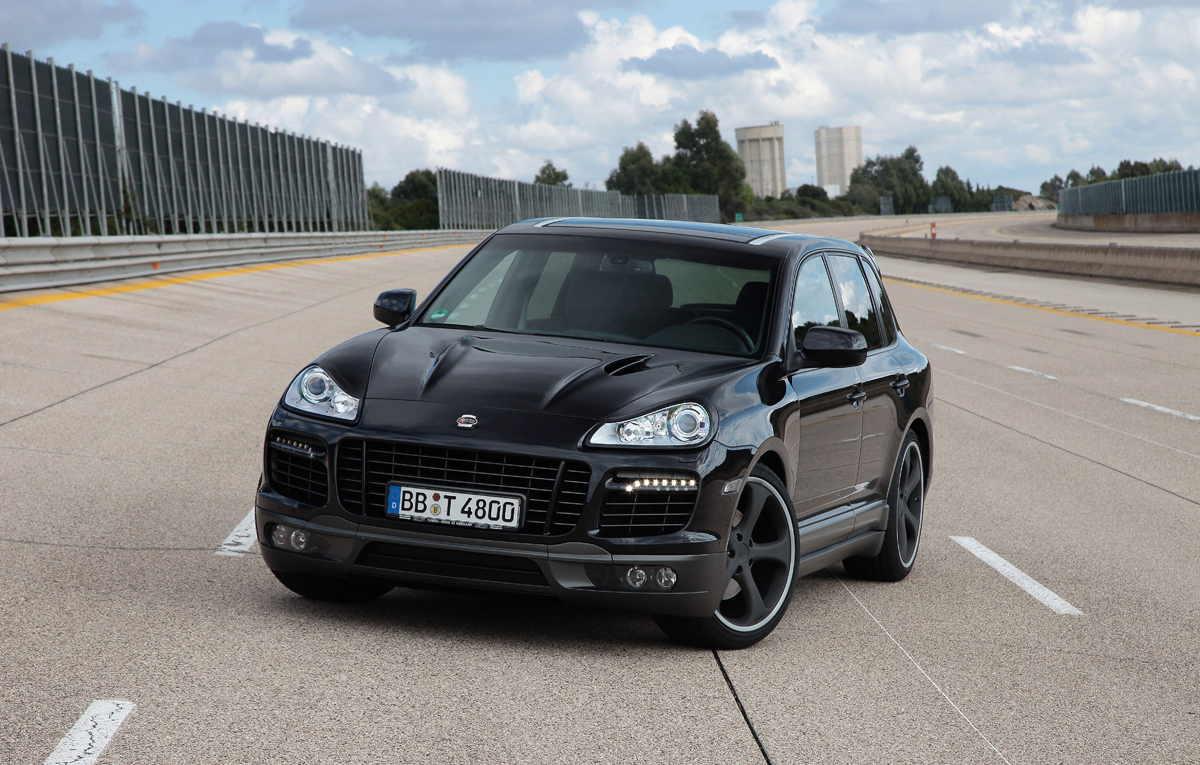 Fastest SUV in the world is Porsche Cayenne Turbo, Techart version, which can hit 321.2 km/h. The model develops 680 hp and achieved this record at the Nardo circuit. Tuners from TechArt obtained a speed record for large SUVs on the Italian circuit at Nardo. They reached speeds of 321.2 km/h on the Italian track. The Germans compete with a Porsche Cayenne Turbo that was really changed.
The specimen tested was equipped with TA 055/2.2 package, which climbs with 130 hp the engine power of Cayenne, reaching a peak of 680 hp. Along with the performance kit, those from Techart have installed the package Aerodynamics Kit I and sports suspension module.

22-inch Techart Formula wheels of the Porsche Cayenne Turbo wear Continental Cross Contact UHP tires for this particular test. Sandro Reuter pilot was extremely pleased by the performance of the engine and tires, saying that the SUV was "prepared ideal for this event and both elements mentioned above have provided a high level of performance." 12.4 kilometers Nardo Circuit is the place where many automobile manufacturers and tuners test their new creations in order to obtain records. This circuit is considered the fastest circuit in the world, even faster than the Indianapolis Motor Speedway. Record of the TechArt was recorded in the High Speed Event competition disputed on this circuit and hosted by the Germans at AutoBild and sponsored by Continental.