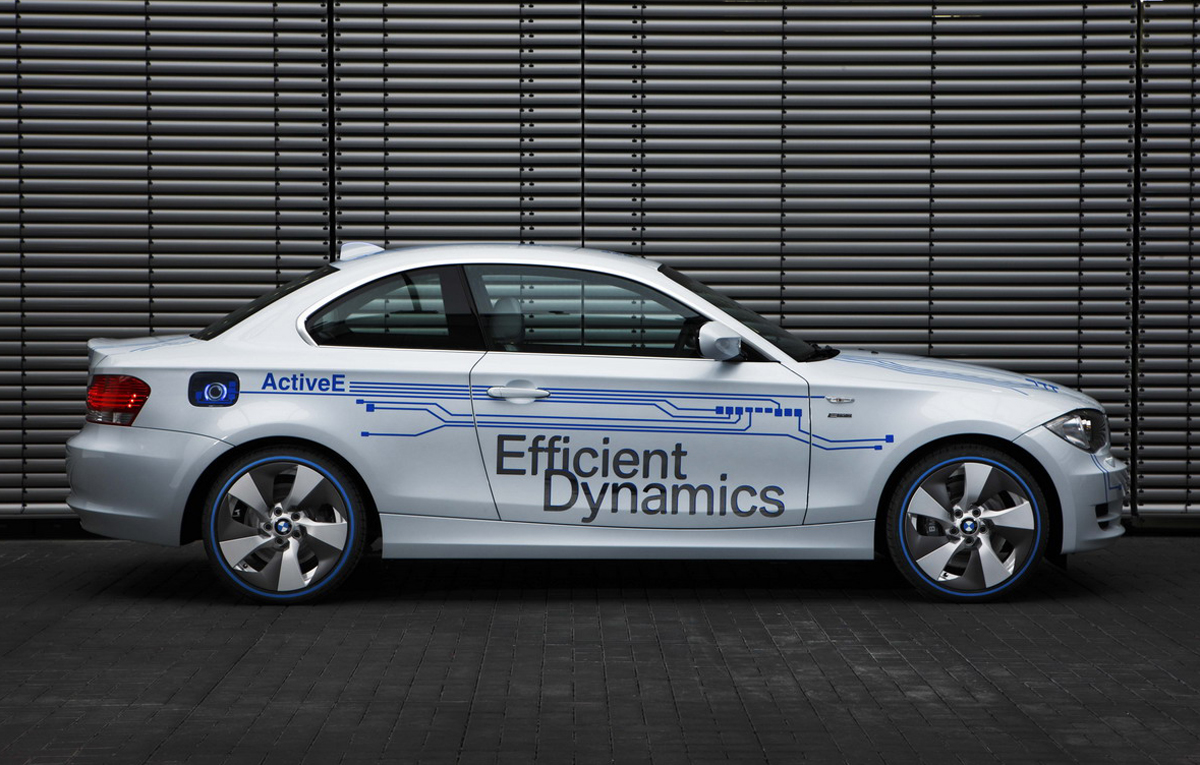 BMW will present at the Detroit Motor Show an electric concept based on 1 Series Coupe. Officially called BMW ActiveE, the prototype is the second model, after the Mini E electric version, which is part of the new range of Megacity electric models that BMW Group will develop in coming years.
BMW ActiveE concept differs with anything at the outside compared with the production version of the BMW 1-Series Coupe, the only unusual visuals elements are the stickers that states that under the body is an electric engine. It takes place the heat engine and comes with interesting values power and torque: 170 hp and 250 Nm. The performances of the electric concept developed by BMW are interesting, with 9 seconds for 0-100 km/h and 145 km/h top speed, while the total autonomy of the engine power rises to 160 km.

An item that is worth reported is the time that battery can be recharged at 220V battery, 180 minutes, time with 50% better than average electrical concepts announced to be series models that appeared so far. Batteries used by BMW ActiveE Concept were made by Bosch and Samsung, are placed instead of the tank from a series version. This configuration allows a 50/50 distribution of masses, keeping all the rear seats that we find on gasoline production model version, minus only appear at the boot, whose volume has descended to 200 liters.