Luca di Montezemolo, President of Ferrari SpA, has admitted to missing the days when he was working with F1 legend Michael Schumacher.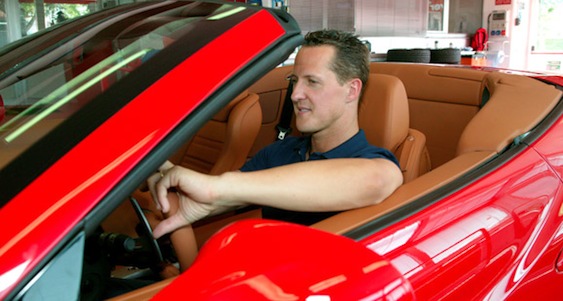 The famous race-car driver, who won seven world championships for the alleged Italian automaker, stayed with the team as a consultant after retiring from Formula 1 back in 2006.

Luca di Montezemolo said the two had had beautiful years together and that he had given Schumacher back his desire to race. He also said: "At times I miss Schumacher, he gave so much to Ferrari, but he also received a lot."
Schumacher left Ferrari and joined Mercedes-Benz this year as he is making his comeback to F1. Ferrari's chairman admits that his relationship with Schumacher has changed since he signed with Mercedes but admits it was bound to happen sooner or later.
Michael Schumacher has announced his comeback to F1 on December 23rd of 2009 in a press conference of the new Mercedes GP team as a driver for them after having replaced injured Felipe Massa. This was what sparked his desire to get back to the world of Bernie Ecclestone and immense speed.