Yes, I am aware of how weird it sounds, after all a diesel commercial vehicle isn't the primary target for tuning companies is it?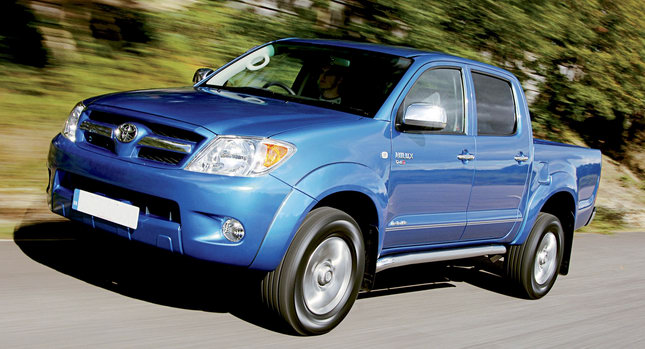 In fact, there is quite a bit of sense and logic behind it when you consider that the "tuning" is only limited to a new map for the car's ECU.

Electronics expert Unichip Europe has now launched a new ECU upgrade for the Japanese model with some pretty interesting results.
The areas focused on by the remap are the fuelling and turbo boost and when the difference was to be clocked up it turned out that the new specs feature an extra 20 horsepower and an extra 40 lb-ft of torque from the same 3 liter D4D engine that originally had an output of 155-bhp and 254 lb-ft of torque.
While not many pickups will race away from the lights to benefit from this they will benefit from the nearly 1% better fuel economy. 1% may not sound like much but if you consider that a company would generally run these things into quite high mileage and stack that up to a proper fleet size this chip might just make the difference count.
The electronic upgrade is suitable for all seventh-generation Toyota Hilux 3.0-litre D4D models produced from 2005 onwards and carrying part number PPTOY15.1, in the UK this would cost you £465.30 including VAT (17.5%).