The Fiat 500CbyDIESEL Special Edition, the fruit of the partnership between Fiat and DIESEL is on sale in the United Kingdom. Based on the Fiat 500C Lounge, the 500C special edition is, according to Elena Bernadelli (Fiat UK Marketing Director) the ideal choice for people who love style, displaying in the same time an agressive look designed for the city.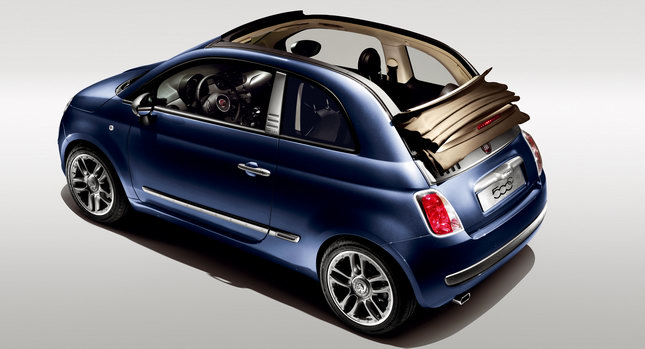 The Fiat 500CbyDIESEL special edition features three engines to choose from, two on petrol and one on diesel: a 1.2-litre (priced at 14,865 euros), and a 1-4-litre (priced at 16,265 euros) for the former and a 1.3-litre (priced at 17,265 euros) for the latter.
Three colours available: Crossover Black, DIESEL Green and Midnight Indigo Blue, which is said that will remind people who look at it of denim jeans that have been stone washed. The soft top is also available in ivory, red and black.
Other features present on the Fiat 500CbyDIESEL include yellow brake calipers (which are optional and only for the 1.4-litre version), alloy wheels with the DIESEL logo, metal finishings, DIESEL upholstery and logo on the gear knob, leather steering wheel.