The Insurance Institute of Highway Safety has awarded it's fifteenth midsize SUV the Top Safety Pick. The winner takes the form of the 2010 Cadillac SRX, which will take it's place among the Audi Q5, Dodge Journey, the 2011 Jeep Cherokee, Chevrolet Equinox, GMC Terrain, Volvo XC60, Ford Flex, Kia Sorento, Lexus RS, Volvo XC90, Lincoln MKT, Toyota Venza, Subaru Trileca and the Toyota Highlander.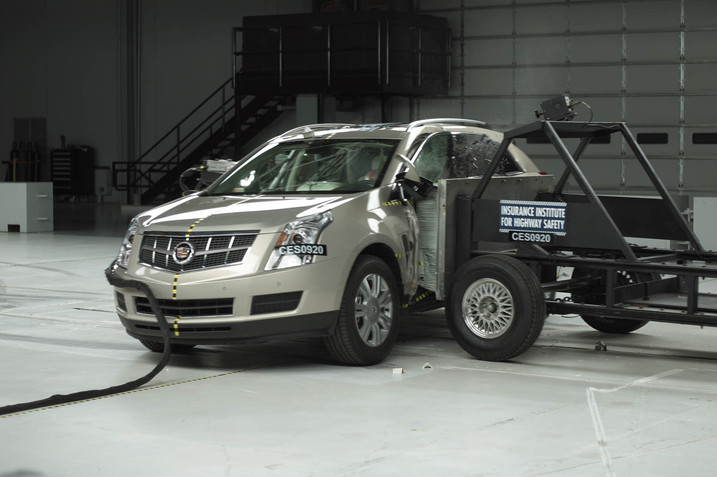 Let's look at what all these cars have in common: to get awarded the Top Safety Pick by the IIHS, a car has to obtain a "Good" rating (there's nothing better than "Good" for the IIHS) in all the tests: rollover crash protection, front, rear and side crash protection. And it also must have electronic stability control. Now, these tests aren't exactly easy. In order for a car to get a "Good" rating on the roof test, it must have at least 1.5 times as much resistance against a force equal to it's weight, all that within five inches of deformation.
The 2010 Cadillac SRX outperformed that rating, resisting to a force more than four times it's weight. Regarding the other crash protection tests, it received five stars for the front drive seat, the front passanger received four stars (it's leg area had acceptable protection) and both sides of the driver and passenger received five stars.