The hot version from Fiat 500, the Abarth 500, has received a lot of laurels, rendering sessions as well as one-off customizations, since its very existence on the market. And if the recent Abarth 500 Biposto wasn't enough, the guys over the German tuning division Pogea Racing, has turned this "innocent" model into a real beast.
We are talking about a customized program being carried by the aftermarket specialists from Pogea Racing tuning company, who have transformed the Fiat Abarth 500 into a much faster and more performance model. These particular goodies would have not been possible however, without any makeovers carried out on the body or inside.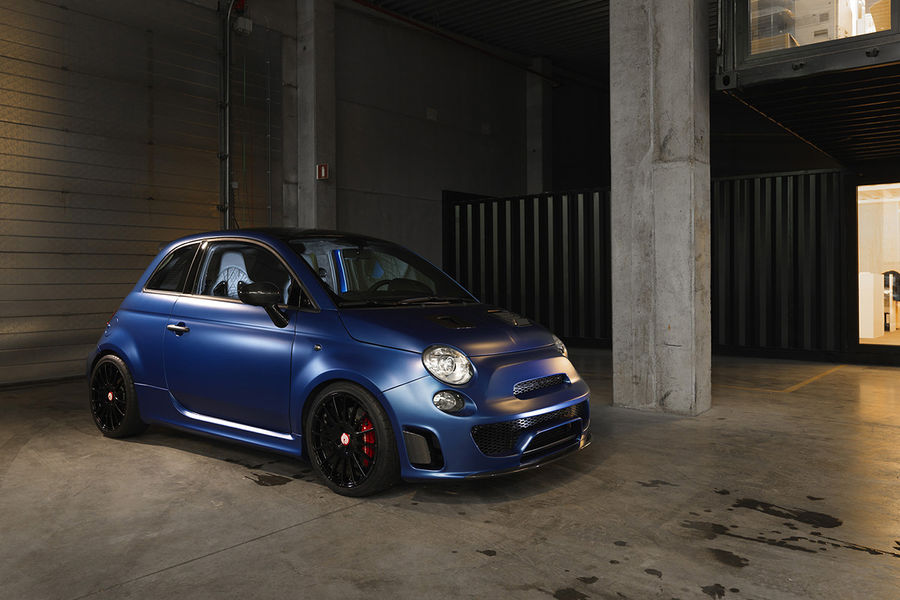 We are talking about some weight loss carried inside, where the tuner has dropped the rear seats and reinforced the cockpit with carbon panels, while the center of gravity has been also dropped down by 45 mm.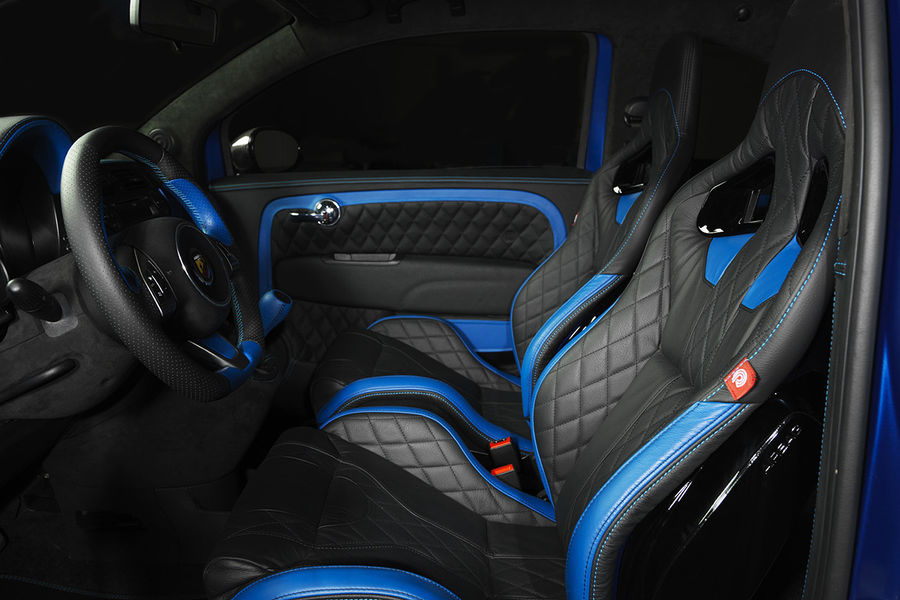 But this gorgeous looking Fiat Abarth 500 all wrapped with the Monterey Blue exterior finish has received impressive power. For me at least, it is impressive for an Abarth 500 to come with 330 horsepower and 410 Nm of torque, thanks to the modifications carried out under the hood. These include the forged pistons, larger intercooler, new cams, machined cylinder heads, or upgraded turbo.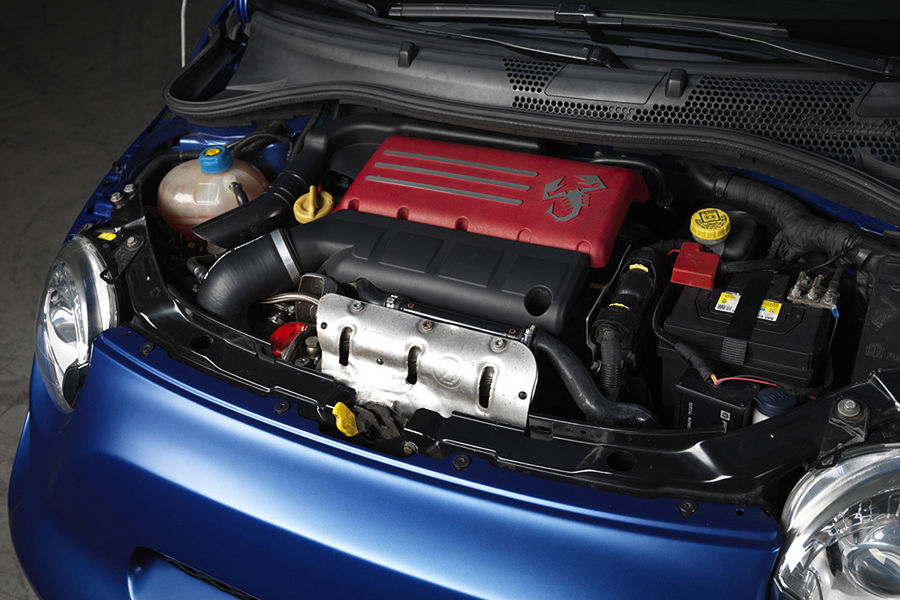 This should be enough for the cool Abarth 500 to reach 100 km/h in just 5.1 seconds, at a topping of 260 km/h. The performance is also given by an upgraded dual-clutch transmission. Pogea Racing has also announced the price for the model, the Abarth 500 costing you 43,500 euros, which is not pretty bad at all.