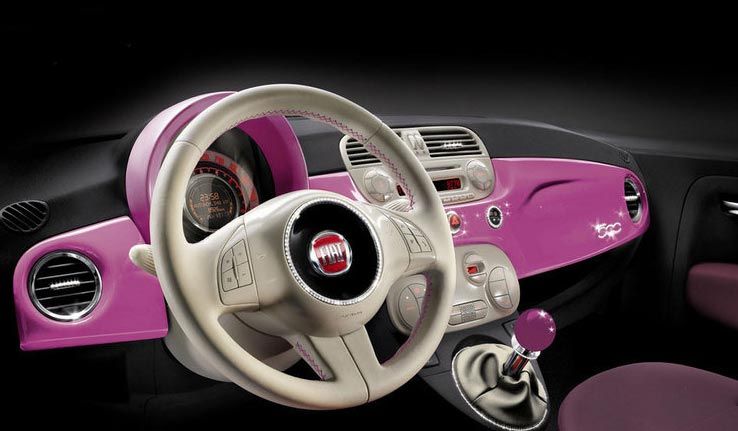 The Fiat 500 will again be painted pink by the Italian manufacturer, this time in a limited edition of 100 copies. Fiat will launch another special edition of 500 available only in pink, this is about So Pink Edition. Only 100 copies of Fiat 500 So Pink will be built, all of them are painted the same shade of pink.
According to the website dedicated to this model, 60 copies of So Pink Fiat 500 have already been reserved, so it remained only 40 units that can be reserved for purchase. Fiat 500 So Pink can be reserved exclusively through the dedicated website, which is created for the French market. The model is equipped with a 1.2-liter engine that develops 69 hp and benefit of the Start & Stop system.

On the French market, Fiat 500 So Pink has a starting price of 14,900 euros. Radio controls are located also on the steering wheel and 15 inches alloy wheels are available for this model. Electrically operated windows and mirrors, while the benefits of an automatic air-conditioning system with pollen filter as standard.