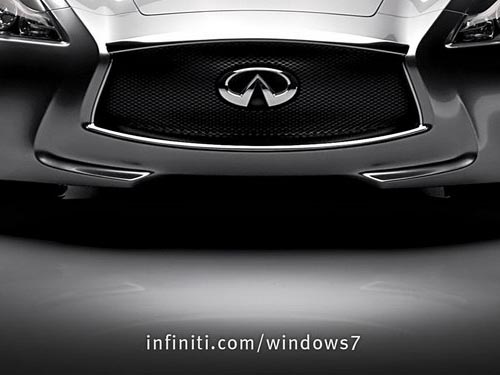 The new operating system Windows 7 comes with an interesting feature that fans will appreciate: a series of backgrounds, screensavers, and other custom slide shows, all of these with Ferrari, Infiniti or Porsche cars.
It is the first time when Microsoft made such a partnership with auto manufacturers – for once, Windows 7 Desktop Theme Gallery will bring "stuff" related to brands Ferrari, Infiniti and Porsche, but do not forget moto theme by Ducati.

The special Infiniti Theme Pack includes images of various Infiniti vehicles such as the futuristic Infiniti Essence Concept, the star of the recent Geneva Motor Show. Windows 7 users can download from the Windows 7 Desktop Theme Gallery at http://go.microsoft.com/fwlink/?LinkId=109286.