There was a time when hot hatchbacks ruled the world, since then however things have changed. Hot hatches went out of fashion and came back in but not in the same manner.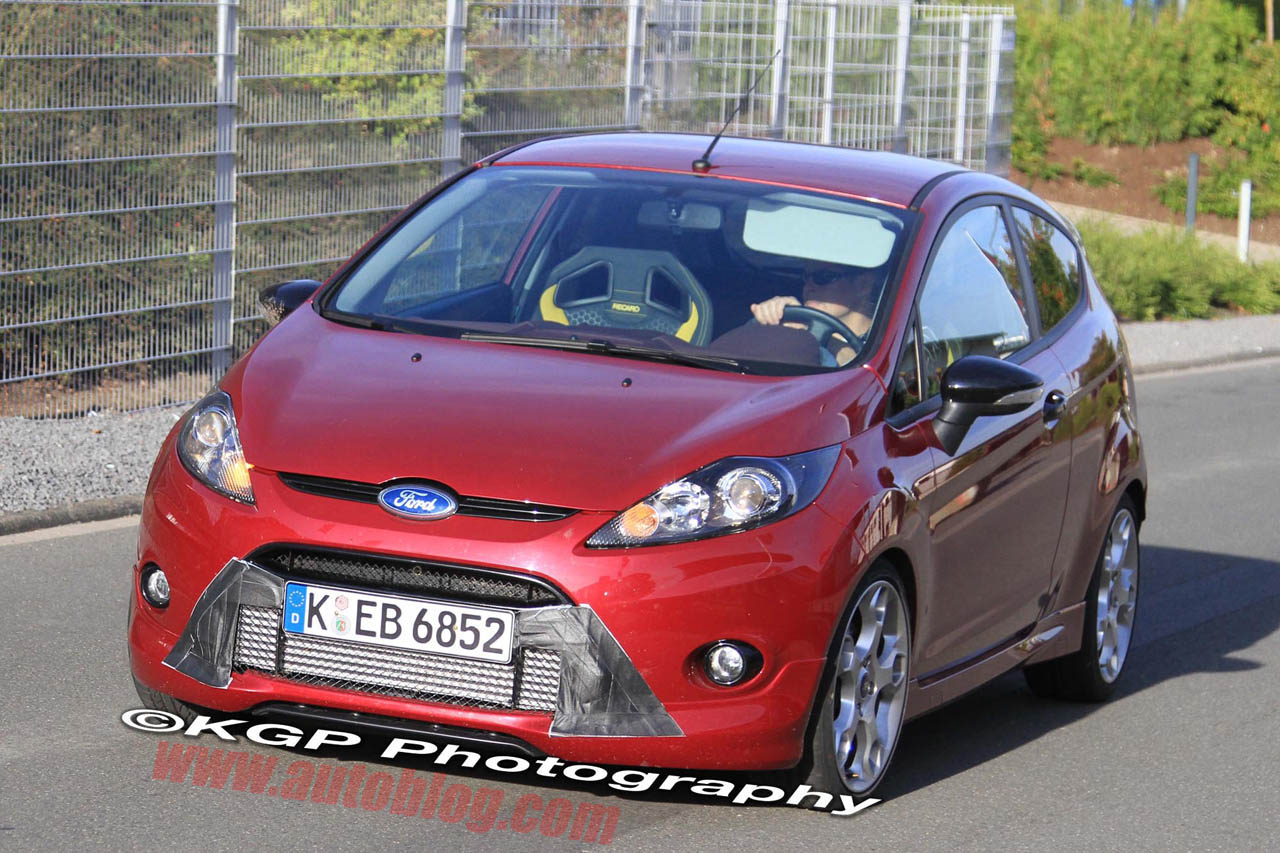 In between the legislation making them impossible to get and safety criteria weighing down the cars, youngsters wanting a fast and very small car had to resort to superminis.

Ford was one of the companies that did extremely well with hot hatches but has been slightly faded out from the performance supermini market.
With the new version of the Ford Fiesta being full of youthful exuberance in the design, the ST version is possibly the most eagerly expected one.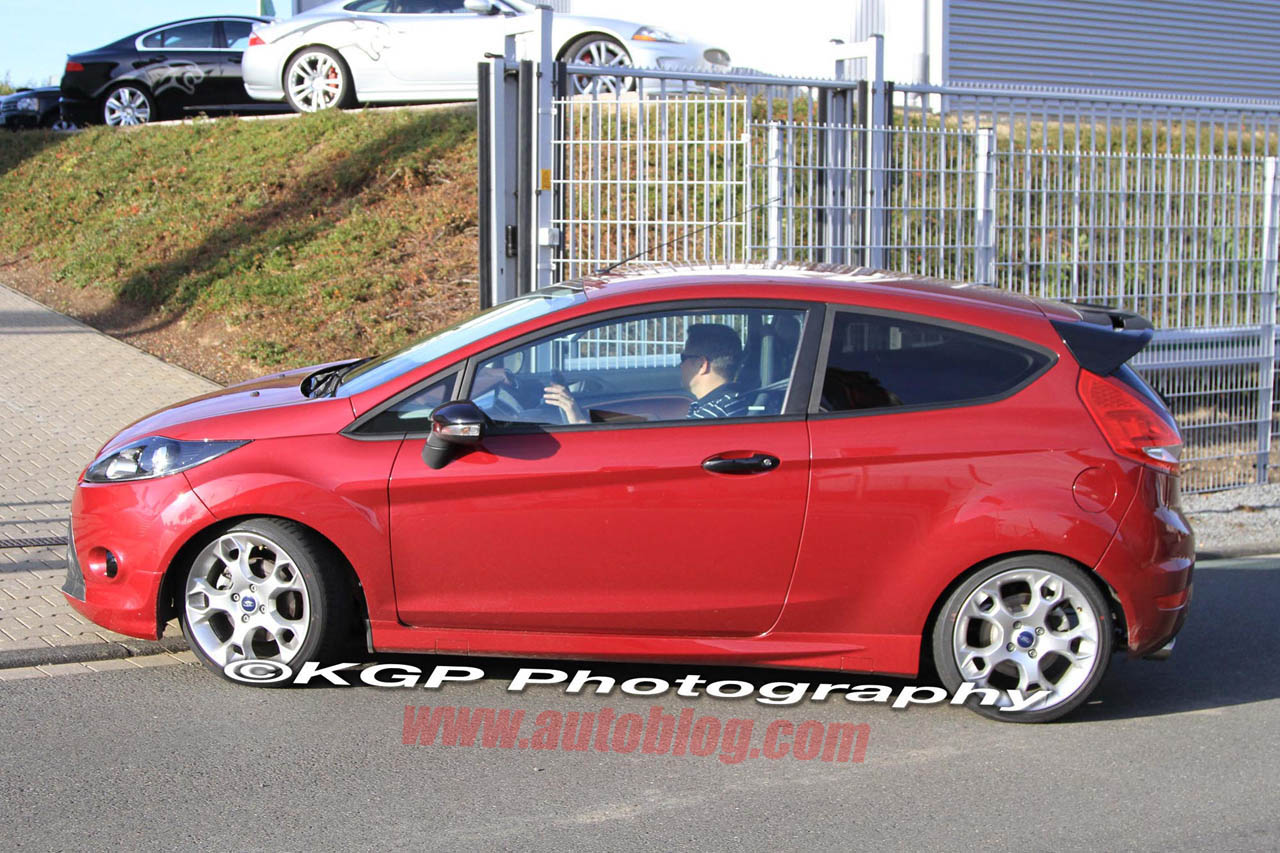 The spy shots we have here prove that Ford is eager to get back into what used to be the hot hatch game.
Predictably called the Ford Fiesta ST, it will be packing a four cylinder engine from the EcoBoost family which means it has a turbocharger that will help it along.
That should be enough to provide 180 horsepower and when you put that level of performance in a car that weighs less than my desk will probably make the Ford Fiesta ST a class leader.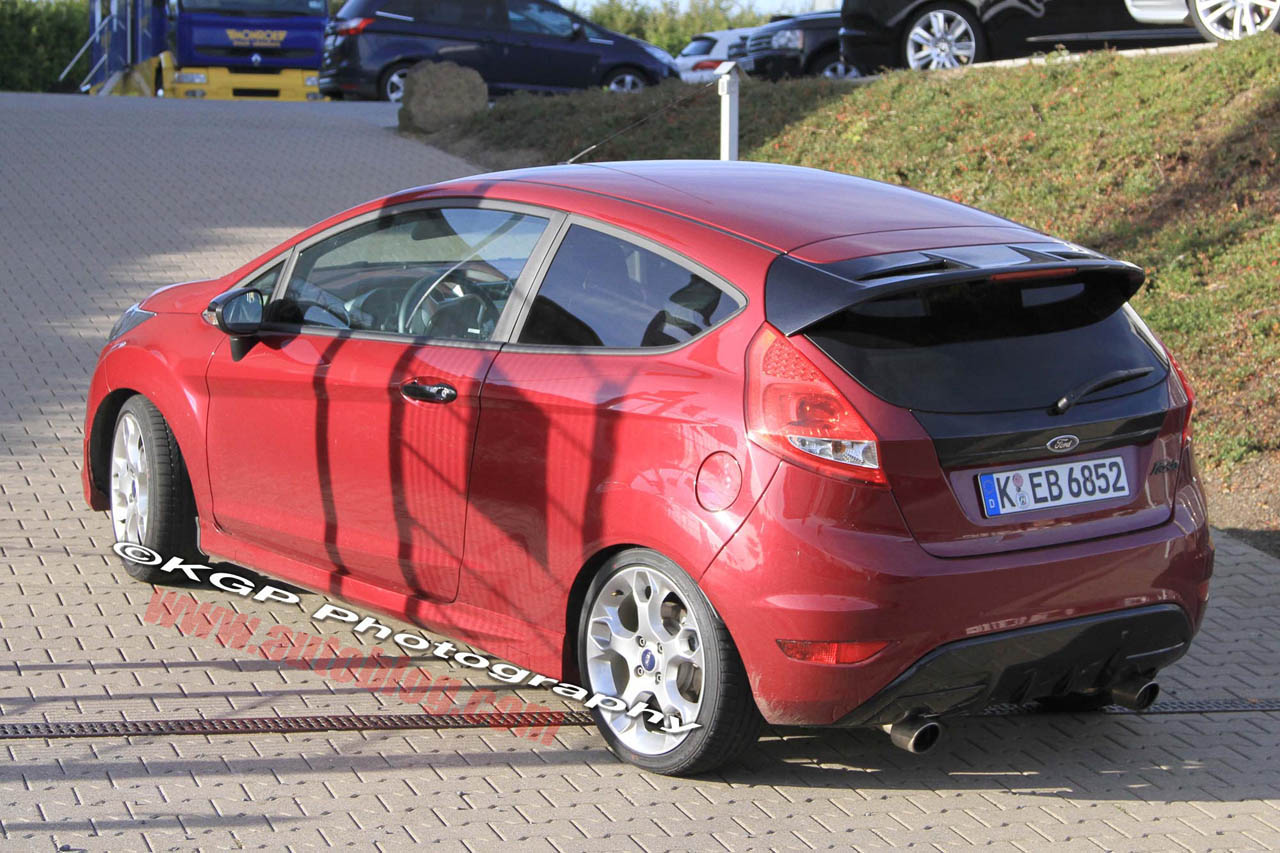 This probably means that Ford really wants to take a war on the Fiat 500 Abarth and the Renault Twingo, cars of less heritage than those the blue oval can offer.