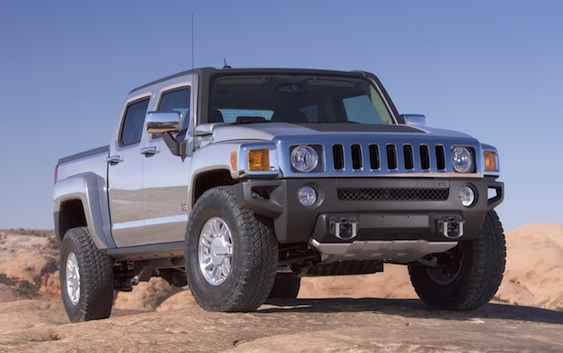 Wow, I have to tell you that this was fast. I mean they did in a very short time, a lot of things: Hummer transfered to China, we heard and talked on this blog about a concept named "2010 Hummer H3T" and now it is going to be put into the market. You can read a different article for each of Hummer's move on this blog. Simply, use the search box or take a look into the Hummer category.
Actually, the production for 2010 Hummer H3 SUV and H3T pickups already started according to General Motors Company. Nick Richards told to Automotive News that the inventory is very low so you should probably make a command of one of these SUVs.
Probably there are some good things after Hummer moved to China. I was thinking that this SUV is typical to US but we see that China is also doing a great job with it.