It may seem weird but a recent twitter message from Hyundai USA's PR account had this image attached to it.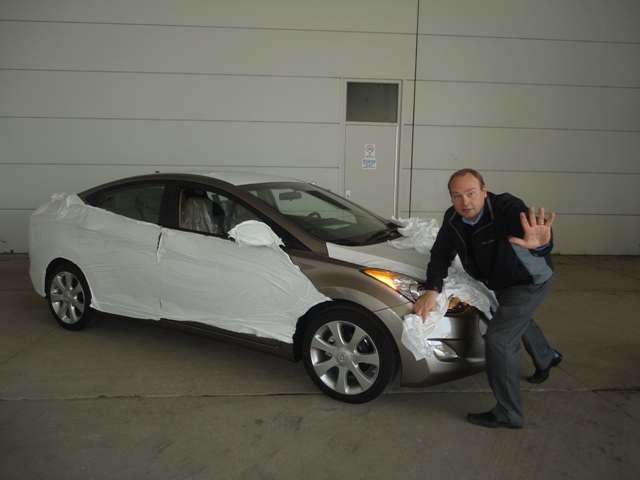 I tend to be a car bore. Scratch that. I am a monumental car bore and I appreciate car shows, releases, lovely press conferences and all that media rubbish.

But somehow I think I'm enough of an Internet dweeb to appreciate stuff like this as well.
After Mercedes recently came out with a set of spyshots done by their own people, Hyundai decided to go the same route. Only in a better marketing twist than the Germans.
The image we have of the 2011 Hyundai Elantra has been taken in quite a nifty situation. Hyundai's Dan Bedore is taking the wraps of it and gets surprised by a camera.
Not to shoddy acting, but the overall package is great.
If you're interested in seeing the 2011 Hyundai Elantra in the metal it will be officially unveiled by the Koreans at the L.A. Motor Show next week.
If you're not that patient, here's how the 2011 Elantra looks in Korean market availability and I'm pretty sure the U.S. version won't be far off.