The 2015 North American International Auto Show (NAIAS), taking in place in Detroit next week, is ready to receive a lot of new and revolutionary vehicles, with the Infiniti Q60 Concept standing amongst them. The model is expected to reach the production line in a couple of years, at the Nissan`s factory, housed in Mexico.
Here we are back with some new images reavealing more details about the concept car, even if the performance is not yet in the cards and are kept hidden for the moment. Just take them as some new teaser images, if you like.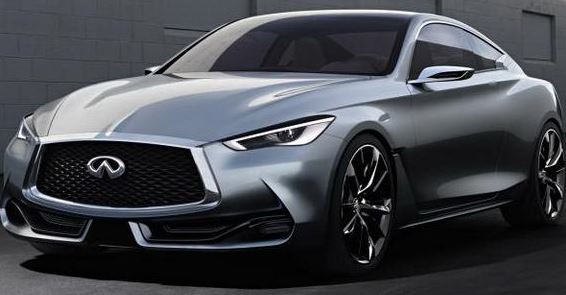 First off, the Infiniti Q60 Concept is revolutionary in terms of visuals, taking us somewhere in the distant feature, as a lot of new design cues can be depicted. Inside, as seen in the picture, the model is also fully equipped with a lot of high-tech gizmos, but yet again, more details will be revealed next week, in Detroit.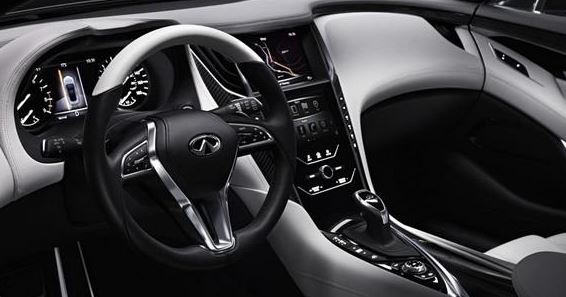 So let`s talk a little bit about the concept`s fabulous and spectacular design. One could observe the overall aerodynamic body style, with sharp lines, which make way to the low roofline, while the impressive front grille now houses smaller headlights.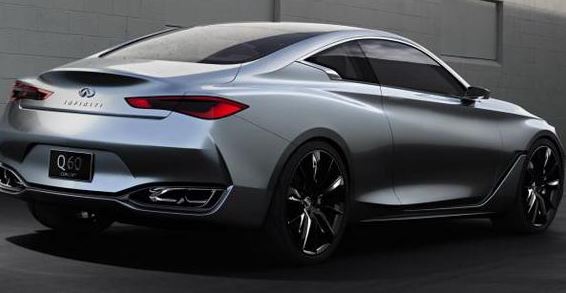 At the rear end, the Infiniti Q60 Concept has now received the dual exhaust system, complemented by the 21-inch alloy wheels, finished in the jet turbine blade design.