Worldcarfans online publication has managed to come up with the first shots of the Jaguar F-Type SVR, the hotter version of the present Jaguar F-Type.
The Jaguar F-Type SVR can be seen here wearing a full body camouflage, but even so, we might see the new styling cues that it will come with.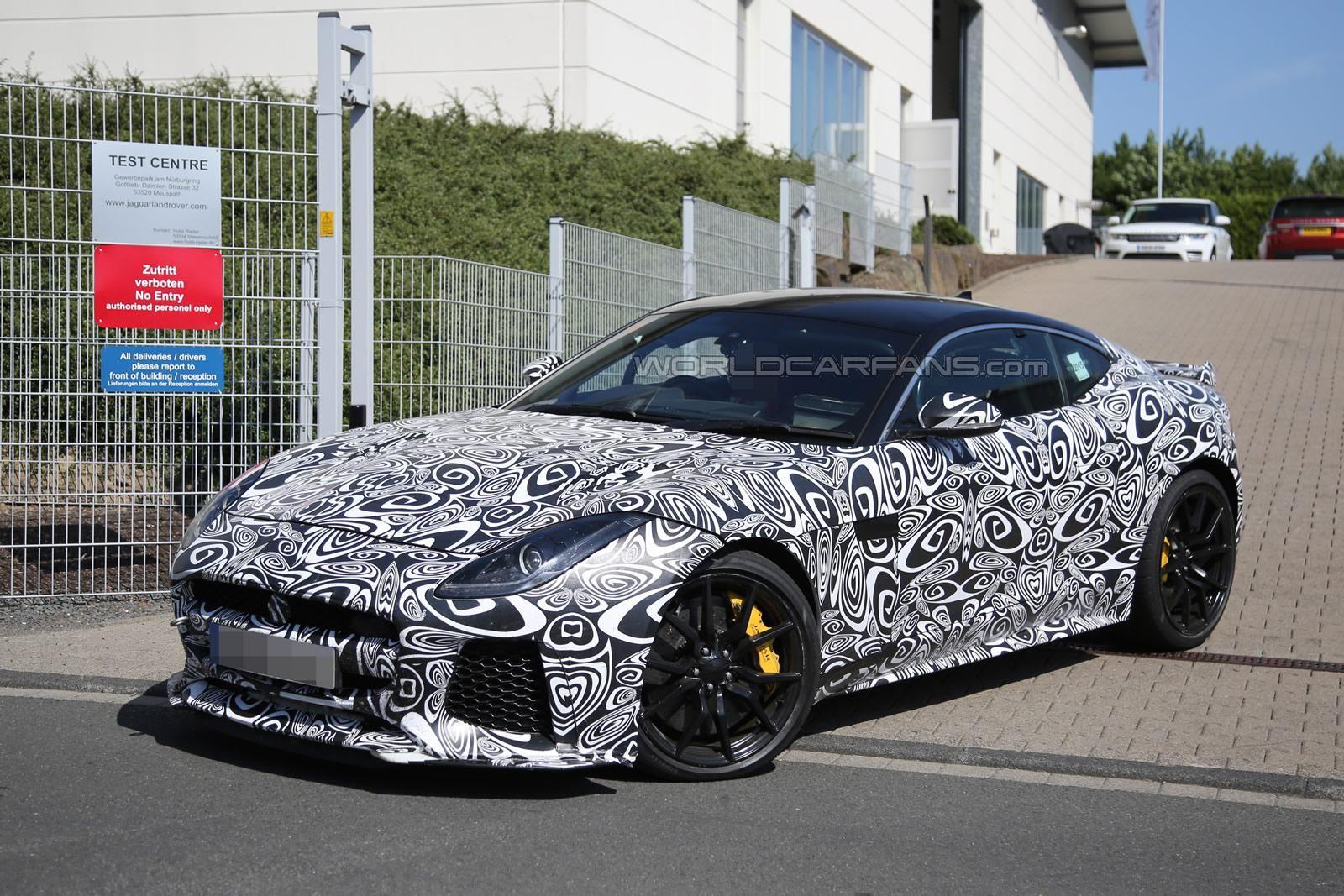 We might depict the front bumper now fitted with huge air vents, the carbon fiber side mirrors and the ceramic brakes, as well as the lower ride height, which makes the SVR more aggressive and with a greater stance.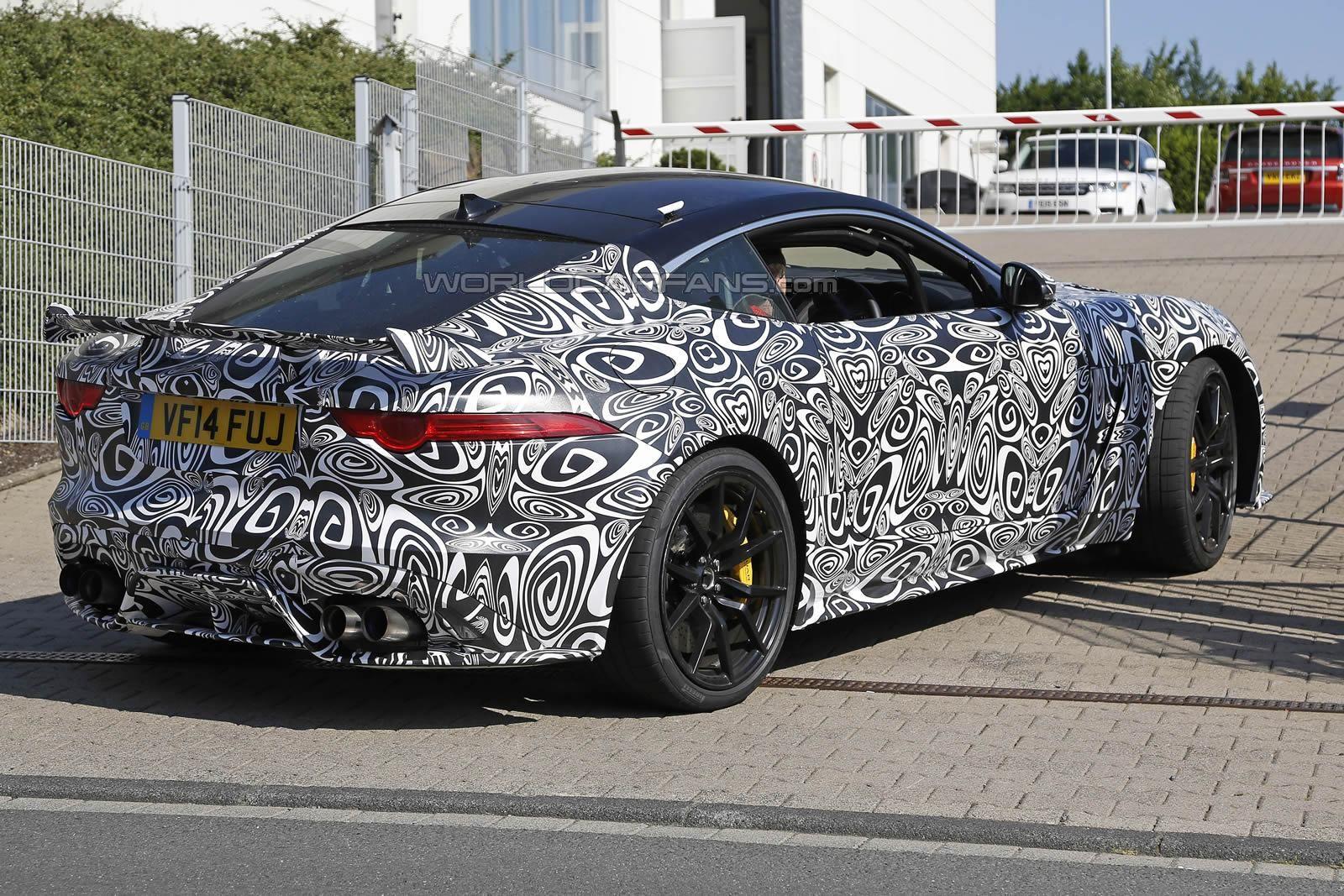 Apart the visuals that will set it apart the standard F-Type, the SVR will also be more powerful than its older brother. Rumors say that the hotter model would come with a 5.0-liter V8 unit, generating more than 600 horsepower. All the power would be sent to all wheels thanks to the high-performance 8-speed Quickshift transmission.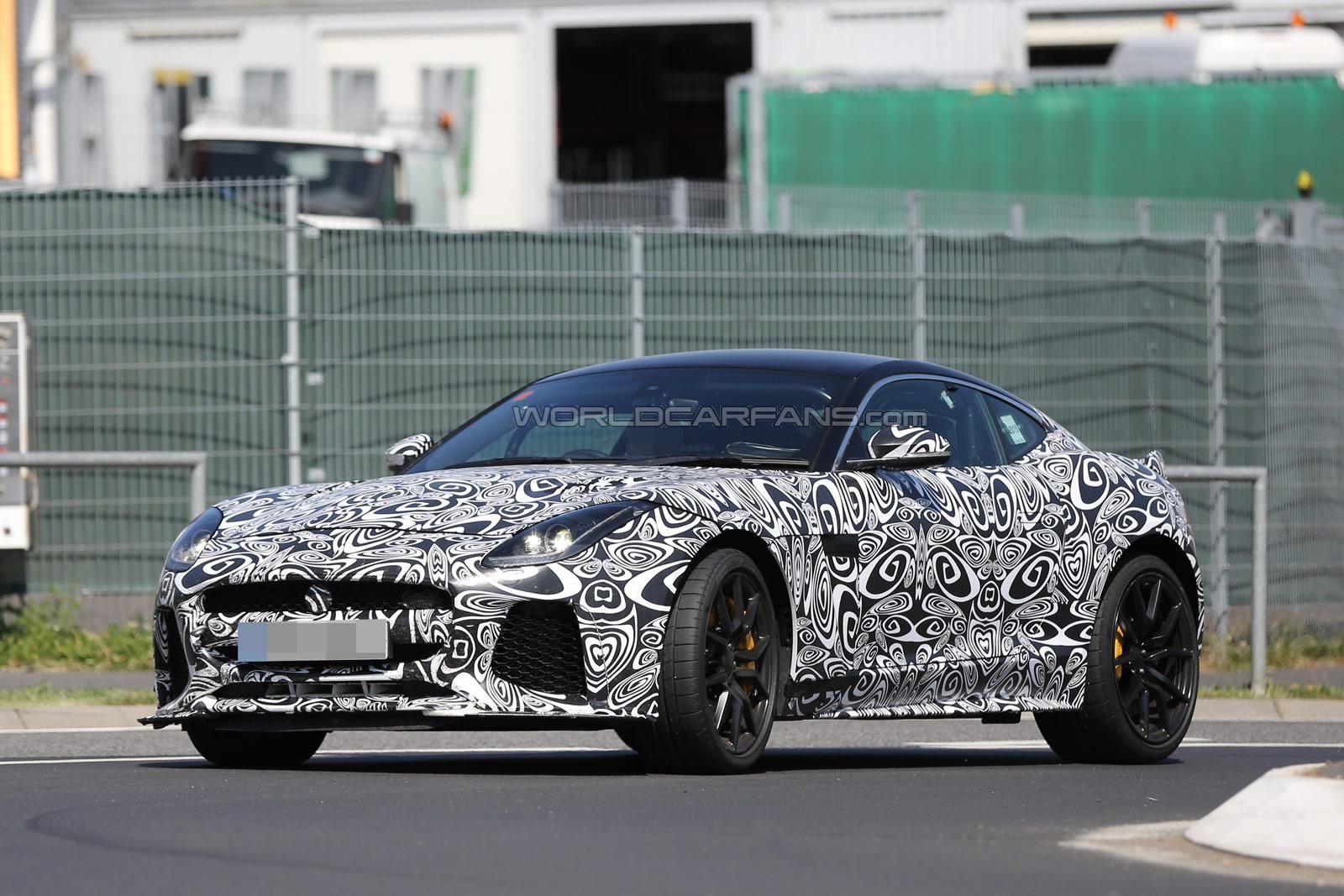 So far, the full performance details are rather scarce, but we should find out more at the 2016 Geneva Motor Show, where the Jaguar F-Type SVR is expected for an official debut, along with the its convertible version. Meanwhile, enjoy the short gallery with the F-Type SVR caught on shots!