JMS releases initial photos and details on an aesthetic package dedicated to the facelift version of the Audi A5 Cabriolet.
The open-top German model benefits from a new set of 20-inch Oxigin alloy wheels wrapped in 255/30-20 tires, new front and rear spoilers, a diffuser and more.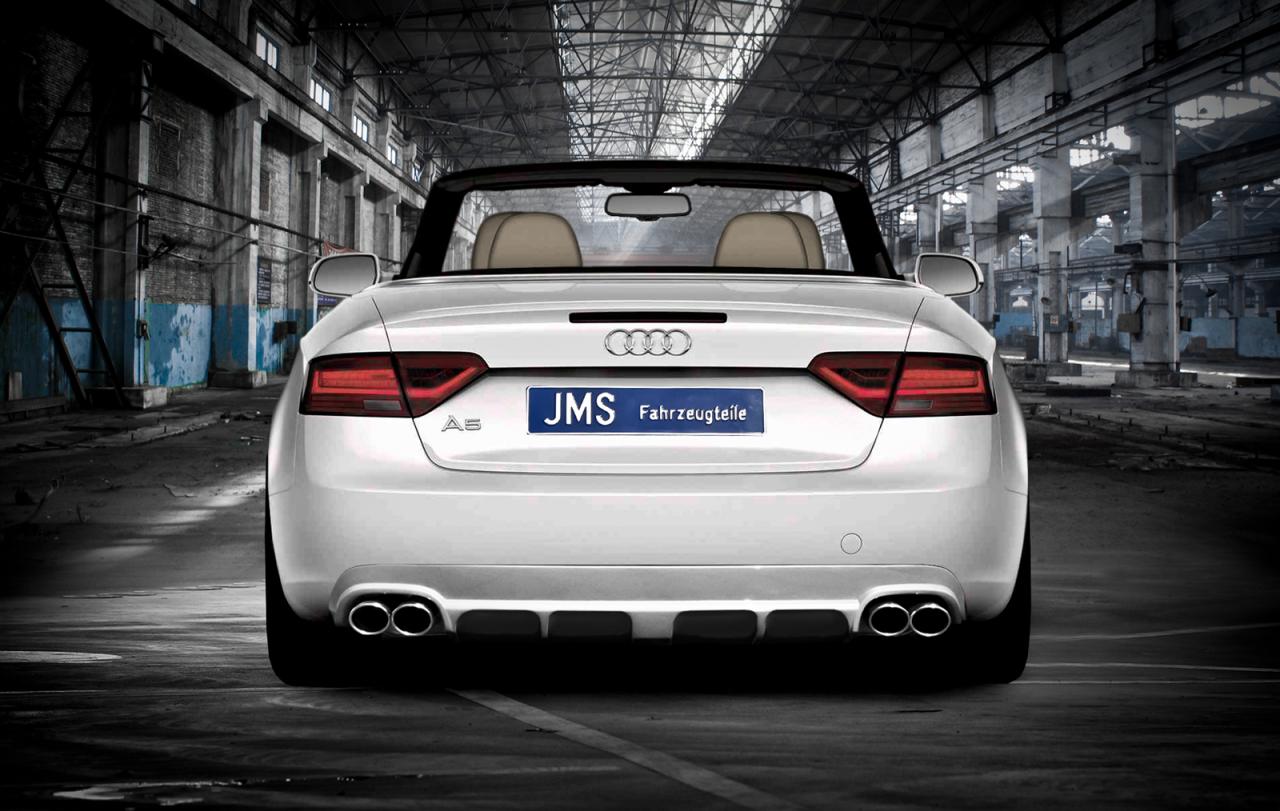 The German specialists at JMS also provide an Eisenmann stainless steel exhaust system and a KW coilover system. The latter is able to lower the ground clearance of the Audi A5 Cabrio by 45mm in the front and 40mm in the rear.

"All JMS parts you get worldwide from the specialist dealer (address on enquiry), car stores or directly from JMS Germany," says the tuner.
The company released no details or photos about any improvements at the interior. More information on this styling package should be revealed in the coming weeks.