It took a while but it finally happened, the Chevrolet Corvette has been legally christened as Official State Sports Car of the state of Kentucky.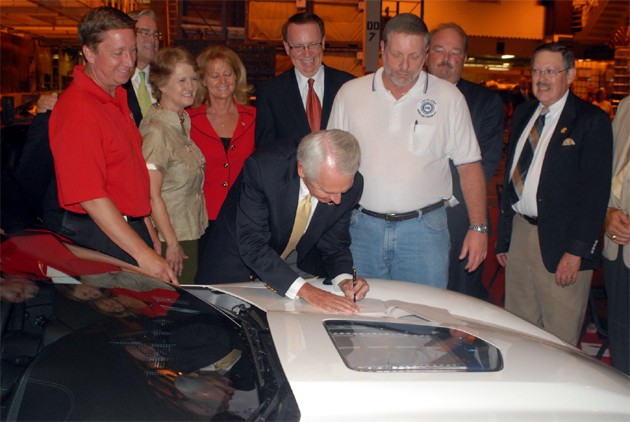 It may seem like something a bit over the top for the majority of readers but then again some sort of heritage is great no matter how you look at it.

Besides the heritage issue, GM are going to enjoy the free publicity to be gained from the whole affair. Could be worse, at least no town lost it's name. (coughs, Wolfsburg)
A bill to laud the 'Vette with that title was introduced in 2007, a year went by and pretty much nothing was heard on the situation then along came March 2010 when General Motors sent it to committee in what some thought was nothing more then a publicity stunt to help the Michigan company gloss out of the bailout issues.
By April 26 the resurrected bill was signed by Kentucky Governor Steve Brashear. Now Brashear has ceremonially signed the bill at the Bowling Green assembly plant that is the cause for all of this, handing Kentucky another official state item to add to the thoroughbred horse, Bluegrass silverwear pattern and Appalachian dulcimer.
It may not seem as glorious but that's amazing comparing to other items that have been billed for similar titles such as those to make burgoo the official state food, KFC the state picnic food and cornholing the state game.