The South Koreans from Kia decided to release the official pricing of Optima hybrid, a model which will enter the American market next month with a competitive starting price of $26,500 and with class-leading fuel consumption. The new Korean model is the first hybrid in Kia's range and boasts with a fuel consumption of just 6,7 liters/100 km (city), respectively 5,8 liters/100 km (highway).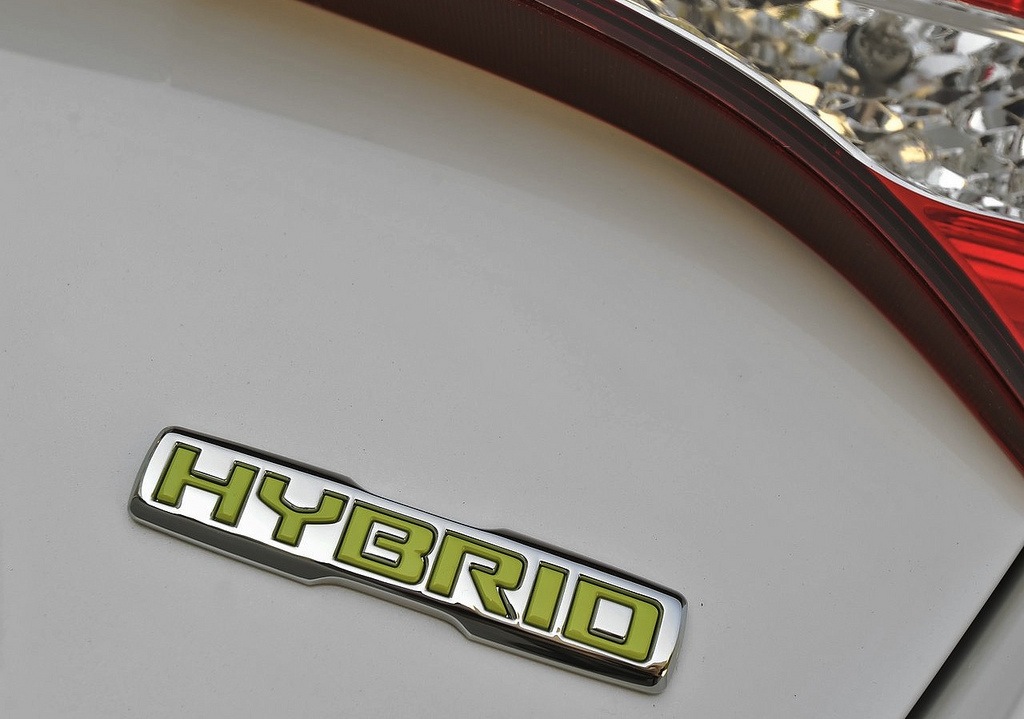 Another first for Optima hybrid is the UVO infotainment system developed by Kia in partnership with Microsoft, the system in question following to be available for the first time with the hybrid model, future models also getting it but a little bit later.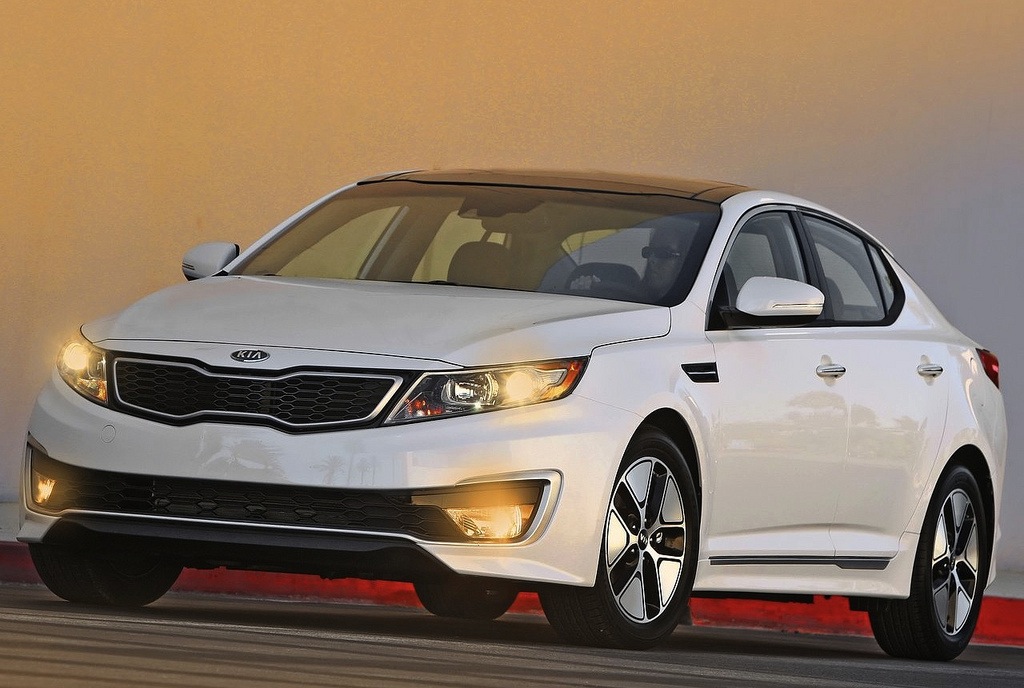 The main attraction of a hybrid model is of course, the low fuel consumption and CO2 emissions, the numbers mentioned above being very convincing that Kia's Optima hybrid is quite eco-friendly. However, the South Koreans claim that besides the performance, the new Optima offers great comfort and appearance even its main purpose is to be a fuel-efficient model.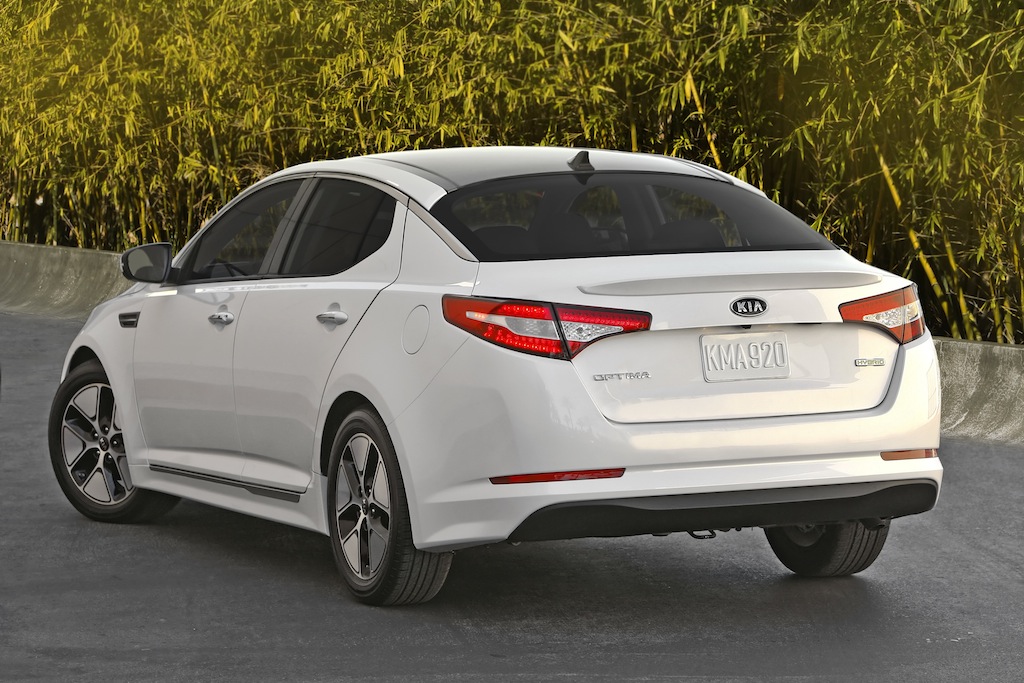 Inside, Kia Optima hybrid benefits from a dual zone temperature control, adjustable seats, leather steering wheel and chrome trims. At the exterior, the model stands out through a dynamic look, a redesigned front grille, 16-inch alloy wheels, side sills and heated side mirrors.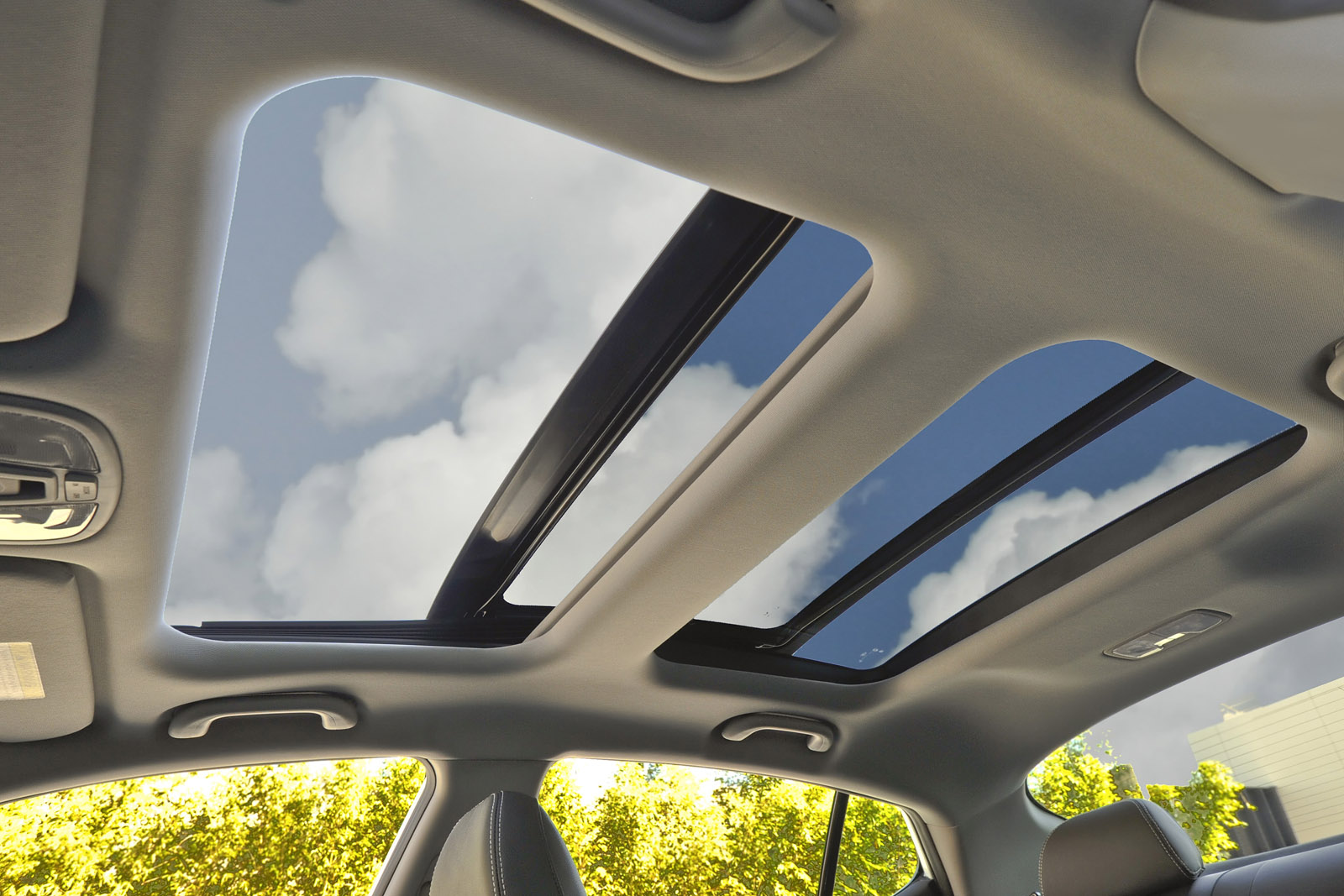 As we already talked about the fuel consumption which makes Kia Optima hybrid one of the most fuel efficient models in the segment, another important detail is what is hidden under the bonnet and how much power can deliver the hybrid aggregate. The hybrid powertrain consists of a 2.4-liter Theta II unit able to deliver 166 horsepower and 204 Nm of torque while the electric motor offers additional 40 horses.
Overall, Kia Optima hybrid is able to produce 206 horsepower and 264 Nm of torque, quite enough for such a hybrid model that comes with an average fuel consumption of just 6.2 liters/100 km. Hybrid Premium Technology Package is the name of an additional kit that adds a series of improvements to the standard Optima hybrid.
From them we can mention the heated front, rear seats and steering wheels, a high performance eight-speaker audio system, larger 17-inch alloy wheels and a panoramic sunroof. You can get all these improvements opting for this package but it will cost you extra $5,000.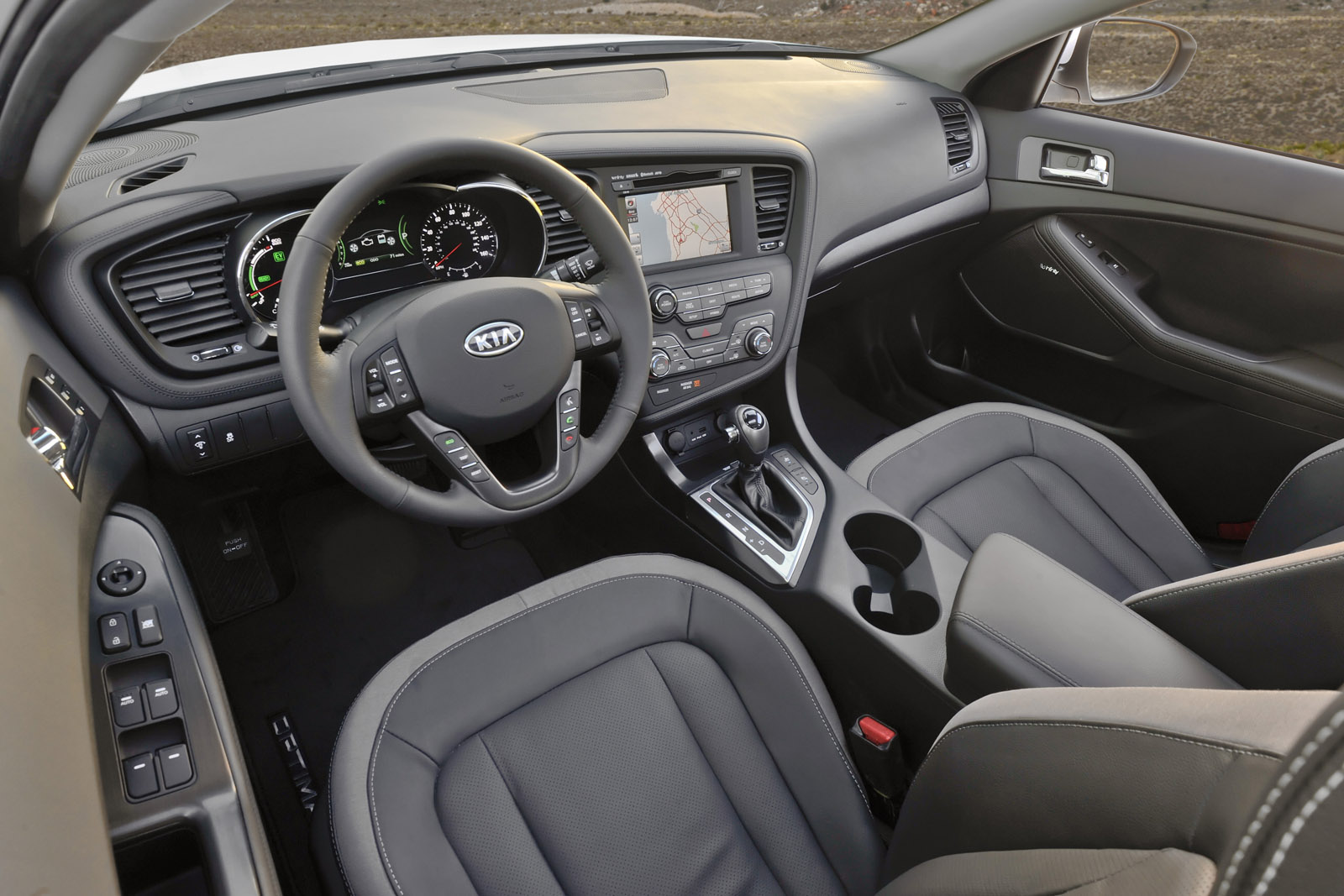 As a conclusion, if you consider buying a high end hybrid which comes with outstanding efficiency and great appearance, then you should go for the new Kia Optima hybrid.