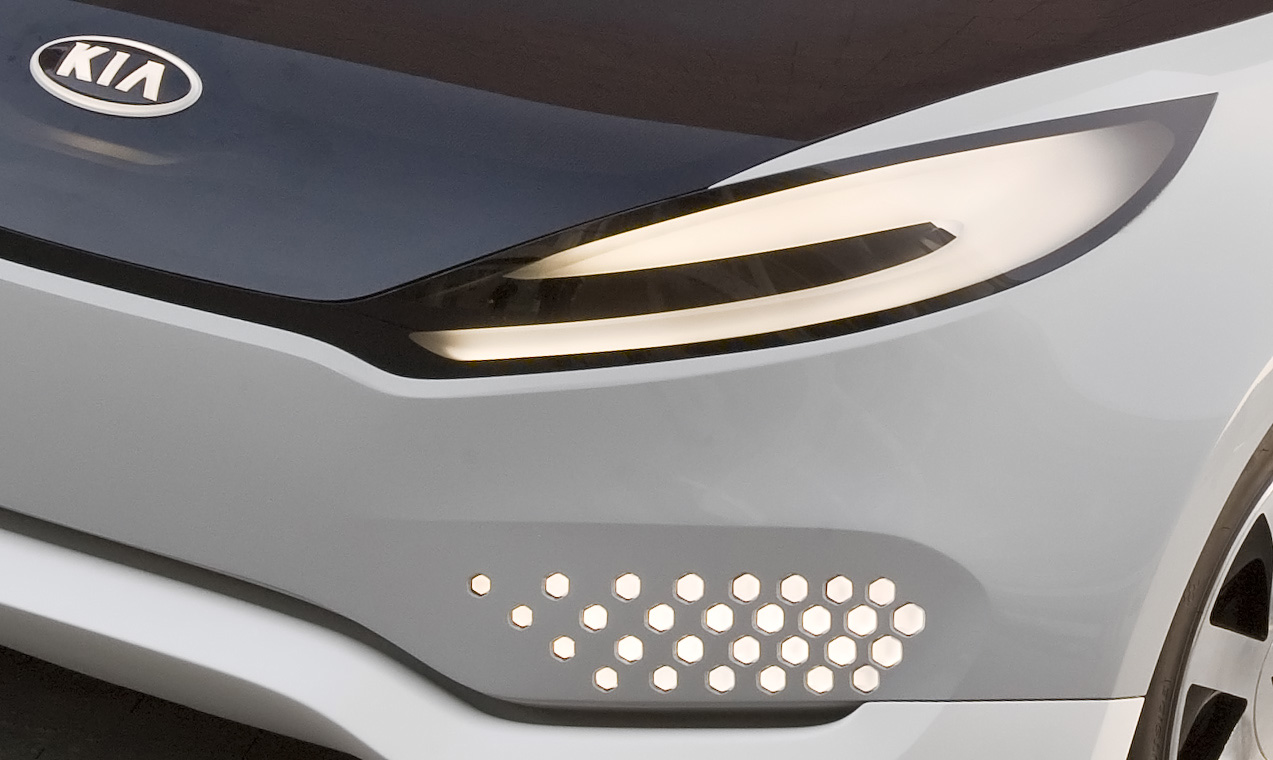 As you see what I wrote in the title, Kia shows us a little part of the Kia Ray Concept which is quite enough for me to imagine this car in reality. The photo that shows us the front side is not so relevant while the other photo is very surprising showing us the whole concept car.
Either these two teaser photos are not real, are just some draws, I think that this Kia Ray Concept is awesome, is that type of concept that I love namely the futuristic Sci-Fi concept cars which looks that with a bit of speed, it can fly.
The single things that we can say that we know about this Kia Ray Concept are that it is a hybrid concept car which is powered by electricity and also that it is going to be a pretty small car, probably a car that you may use it only in the city. This Kia Ray Concept is going to be released next week at the Chicago Auto Show.