Italian car maker Lamborghini has certainly made a huge impression on the automotive world with their Veneno and Egoista models, and for good reasons too.
The Veneno, for example, managed to sell all three units almost instantly, despite the quite hefty €3.000.000 price tag.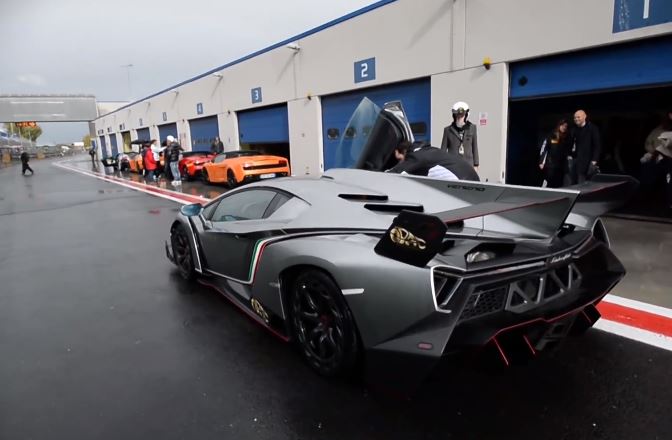 When it comes too looks, the Veneno is clearly a Lamborghini, but designers didn't limit themselves just at that, and really managed to bring out a certain type of crazy with this model. You can expect it at any time to just stop and transform into a robot worthy of being called an Autobot.


But just because it looks like a SF creation, and even if the three sold units will most likely collect dust in the owner's garage, it doesn't mean that the Veneno isn't a track worthy car. And that is exactly what Lamborghini proved with a 4th unit they kept just for themselves. A short video was presented which shows the hypercar tackling the Vallelunga track in Italy in the rain. Watch it just below.