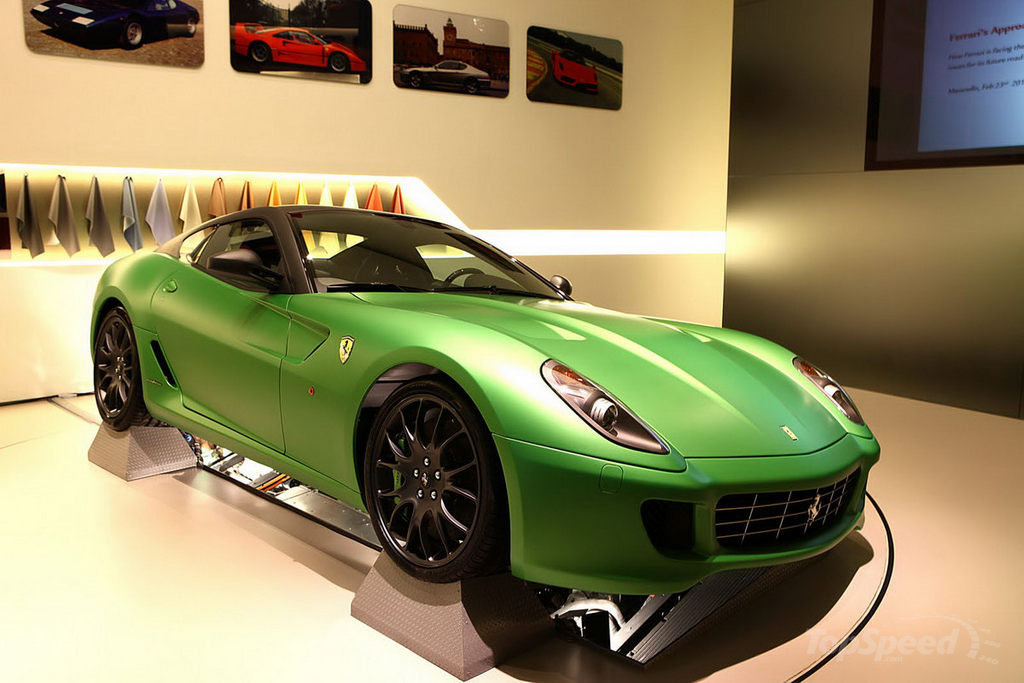 Here we got some very cool leaked photos with Ferrari 599 Hybrid and some people are calling them spy photos but you can also consider them high res photos because there is no camouflage and the photos were taken at a really small distance from the care and they are revealing the full design of the car and also the engine.
This Ferrari 599 Hybrid comes with an electric engine which is able to develop an amazing power in the "green land" of 100 horsepower and also a maximum torque of 137 Nm which helps the car not to feel the extra weight from the engine which is somewhere at 220 pounds.
I guess you already thought that this Ferrari 599 Hybrid is going to be released at the Geneva Auto Show which will happen next week because in the past time, the all leaks are representing cars that are going to be revealed at that auto show.