The Lexus RC F Safety Car has been officially unveiled and is ready to take the lead as a safety car in the V8 Supercars series later this year. Under the hood sits a powerful 5.0-liter V8 unit producing 470 horses and 530 Nm of torque.
The Japanese model comes with a special livery, flashing lights and other features needed in order to be a safety car.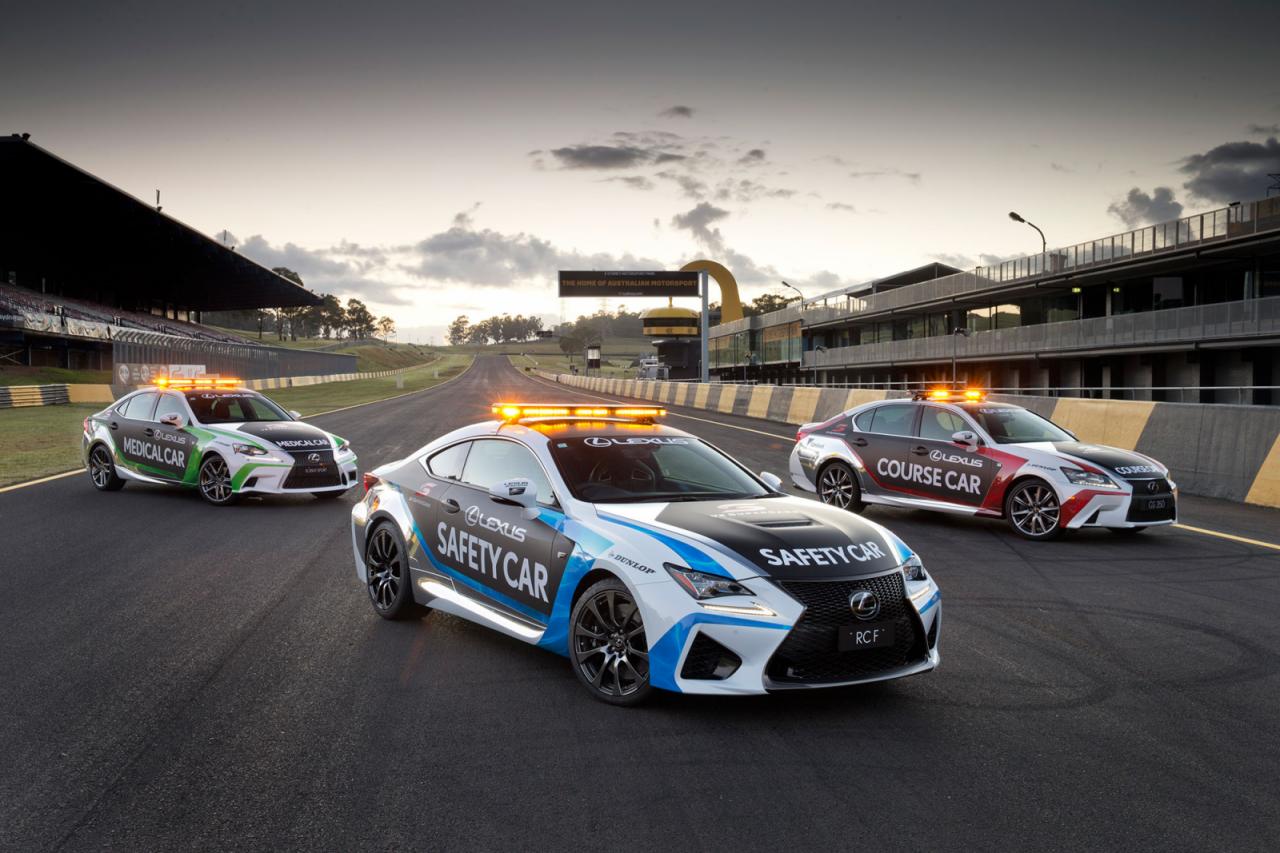 Moreover, Lexus revealed the GS 350 F Sport Course Car as well as the IS 350 F Sport Medical Car. They can be seen in the official images released by Lexus.

In terms of power, the two models sport a 3.5-liter V6 producing 312 horses and 378 Nm of torque. Not as much as the RC F Safety Car but enough for a prompt response if needed.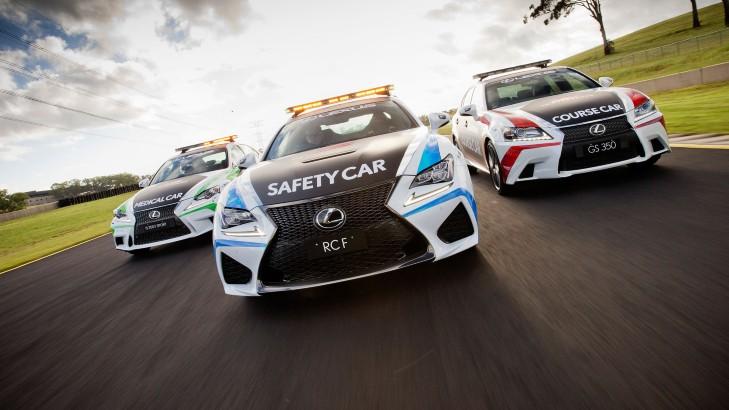 "V8 Supercars is the world's leading touring car series and our involvement as supplier of vehicles reflects the new energy in our brand and our dynamic model lines," says the company.