While it may sound odd apparently this special chopper concept is actually organic as the designer claims that the frame, suspension and the steering is made from organic materials.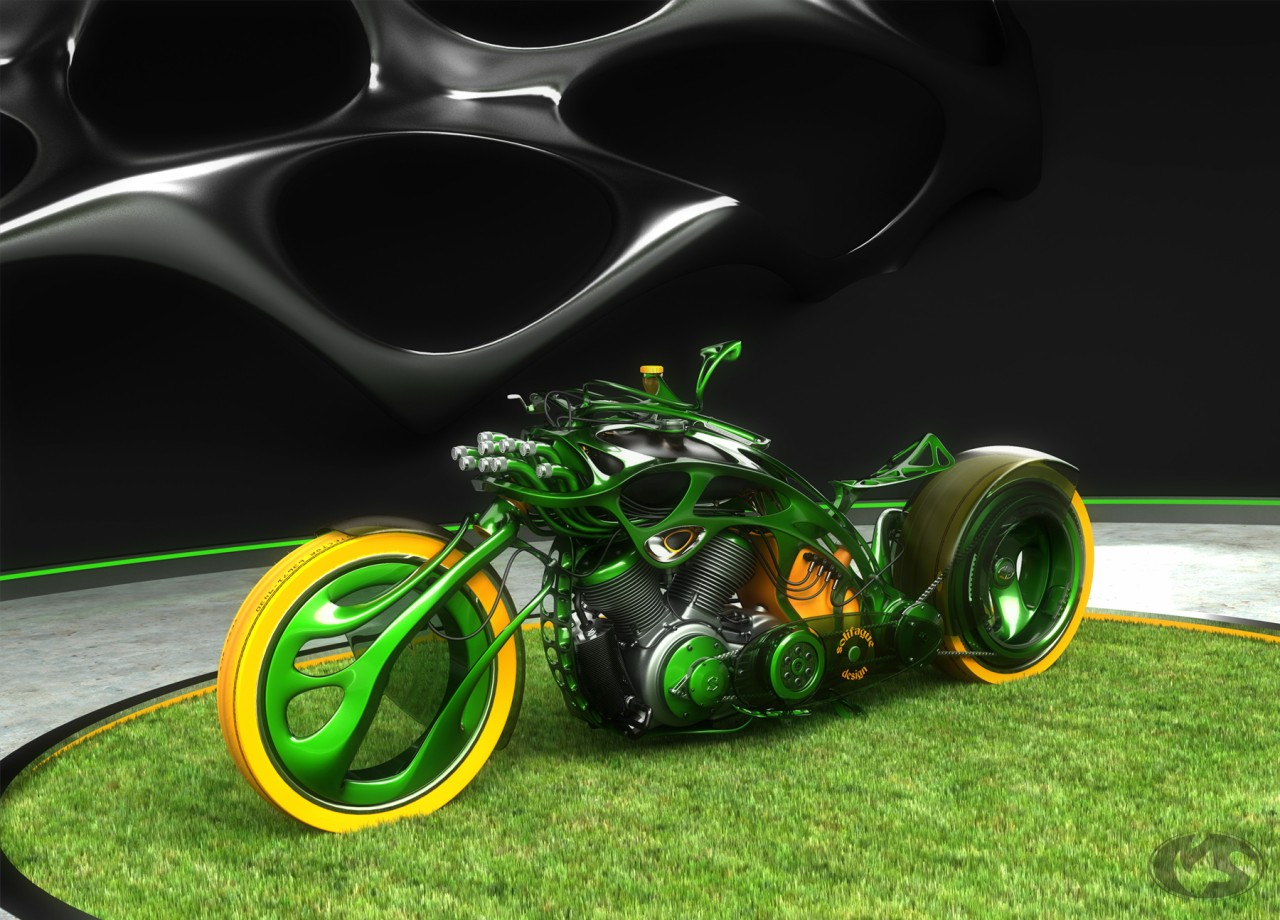 The man behind this interesting looking M-org Concept chopper is Michael Smolyanov and how he describes the creation of this vehicle is pretty hard to understand.
The process used to create the frame implies relying on fluorine to destruct the organics and process the carbon" of the frame, leaving a strong and lightweight structure. Quite a svelte figure as well. Another striking component to behold is the fork; it seems to have a mix design of very nice curves based on principles of the BMW Telelever fork and the Cannondale Lefty.
There is very little talk about the engine that powers The M-Org Chopper, probably because it's more of a chopper fan product than that of an eco friendly maniac; a V Twin air cooled unit is stuffed between the weird wheels. Who knows, maybe it runs on apple extract bio ethanol…
And since The M-Org Chopper is a concept it should be stated that it is totally impractical to produce and while everybody gets the green theme going on here some may not like the color scheme that seems to be a John Deere rip off. Or the seat that seems to be from a very old tractor of theirs. Or the bug eye headlight arrangement.