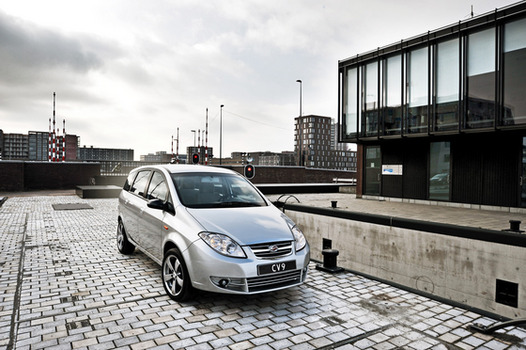 This Landwind CV9 is a compact MPV made in collaboration with the I.DE.A design studio which explains why the car has her own personality taking away the idea of plagiarism. With all of these said, this model is not something entirely new, it was presented on the Chinese market in 2006 under the name of Fashion.
But now is time that the European market to take this car, and I have to say that the Chinese guys have ambitious plans, they want to cover no less than 27 markets starting from 2011. This Landwind CV9 has medium size coming with 4.41 meters length, with a width of 1.77 meters and with 1.64 meters height. The wheelbase has 2.71 meters and the car can transport maximum 7 passengers.
From the motorization point of view let's see what this Landwind CV9 has to offer. They said that the CV9 comes with just two gasoline engines, one at 1.6 liter capacity being able to develop 95 horsepower and one at 2.0 liter capacity developing a maximum amount of 137 horsepower. Diesel motorization is not in their plans.