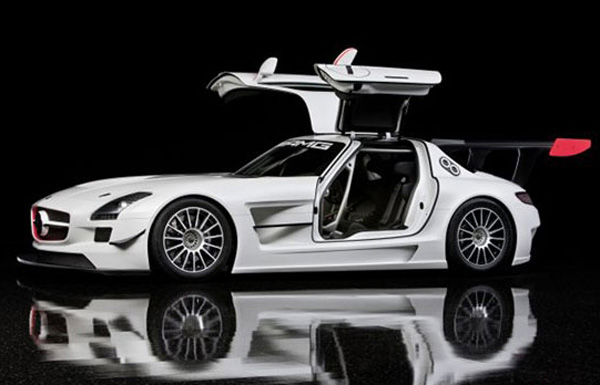 Mercedes is preparing the new SLS AMG GT3 version. Being a model just for competition, we can expect that the model to pass the 600-horsepower level.
Mercedes is looking to build a strong image on the success of SLS AMG supercar. After the Germans presented at the Geneva Motor Show a SLS AMG model transformed in a Safety Car for the current season of Formula 1, on the Internet appeard the first images of a new version dedicated exclusively to the circuit.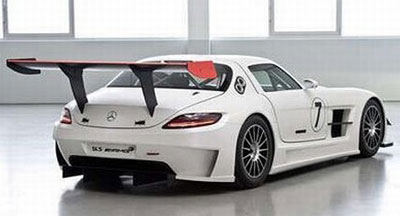 We are talking about the new Mercedes SLS AMG GT3, which will compete most probably with the new BMW Z4 GT3. To face the rival from Munich, the Stuttgart model comes with an improved engine, expected to deliver over 600 horsepower. The resources will be combined with a low total mass, SLS AMG being subjected to process to reduce the mass that will make the new Mercedes SLS AMG GT3 300 kg lighter.