As some of you already know, the next version of the Mercedes CLS to be unveiled will not be the same coupe-looking four door saloon we've gotten used to.
That new version will be a cool excuse for an estate called a shooting brake. This "special version" of the Mercedes CLS was recently spied while it was getting its shoes wet.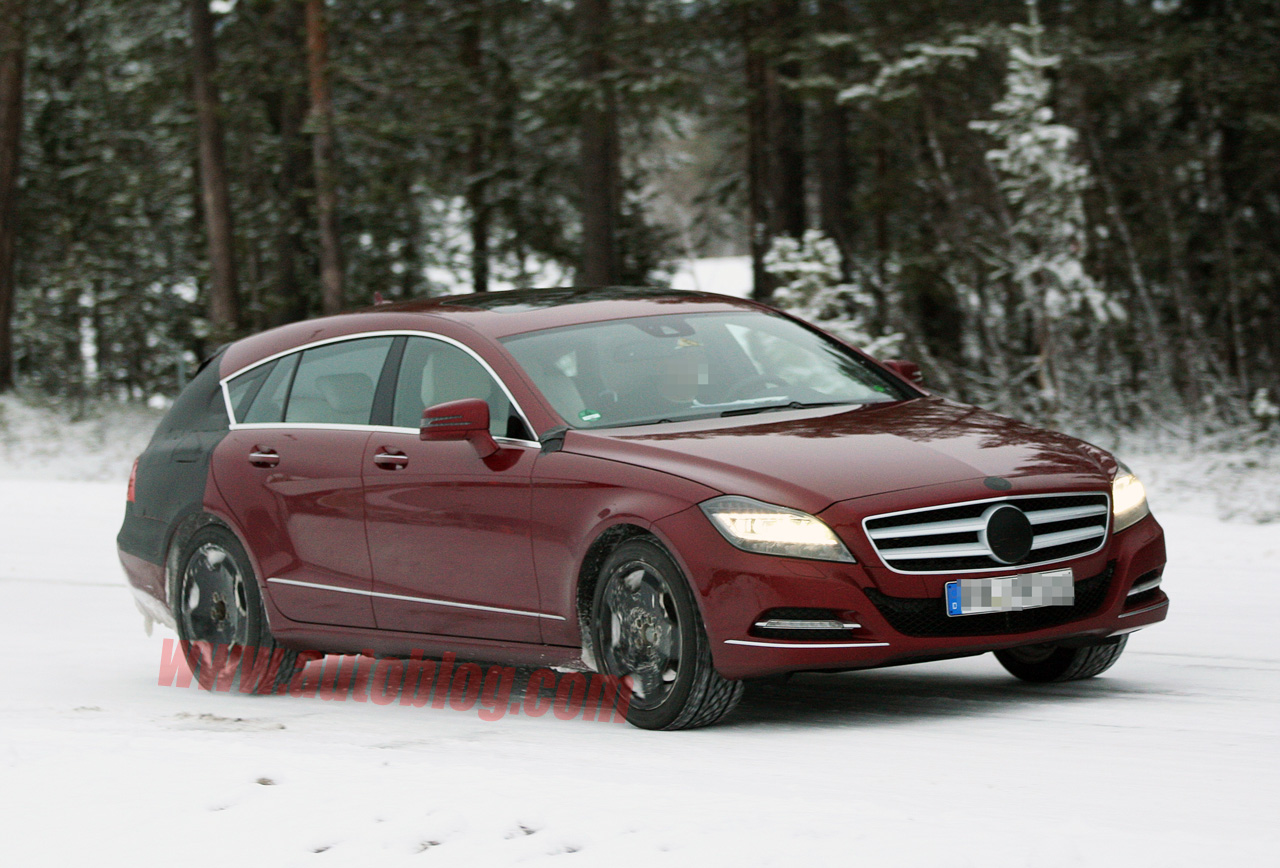 Or should we say getting its feet cold? Anyway, we're talking about a winter testing spyshoot session of the 2013 Mercedes CLS Shooting Brake.

The model in question was spied with minimal camouflage round the back side and there's a very good reason for that.
Since Mercedes already introduced the Mercedes Benz CLS Shooting Brake Concept over a year ago, we already pretty much know how it will look.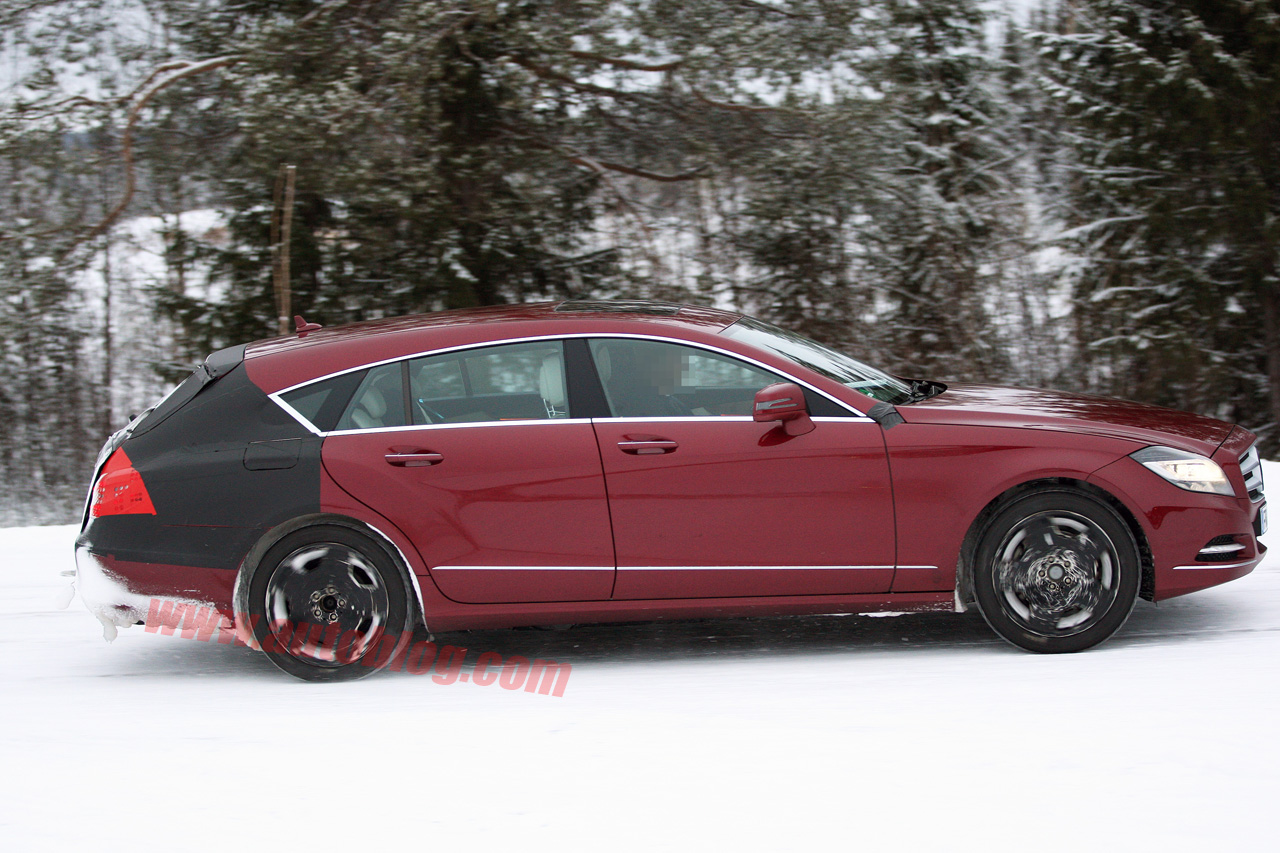 Secondly, there really isn't that much freshness here to discuss in terms of how the car will look. Up to the B pillar, the "estate" is almost identical to the "sedan" version of the CLS.
The photos in question were taken somewhere in Northern Sweden so even though the weather looks serene you're looking at several decimals below 0.
Despite this, the RWD only Merc seems to be handling the surface and conditions quite well. Then again, we could be looking at a 4Matic equipped version.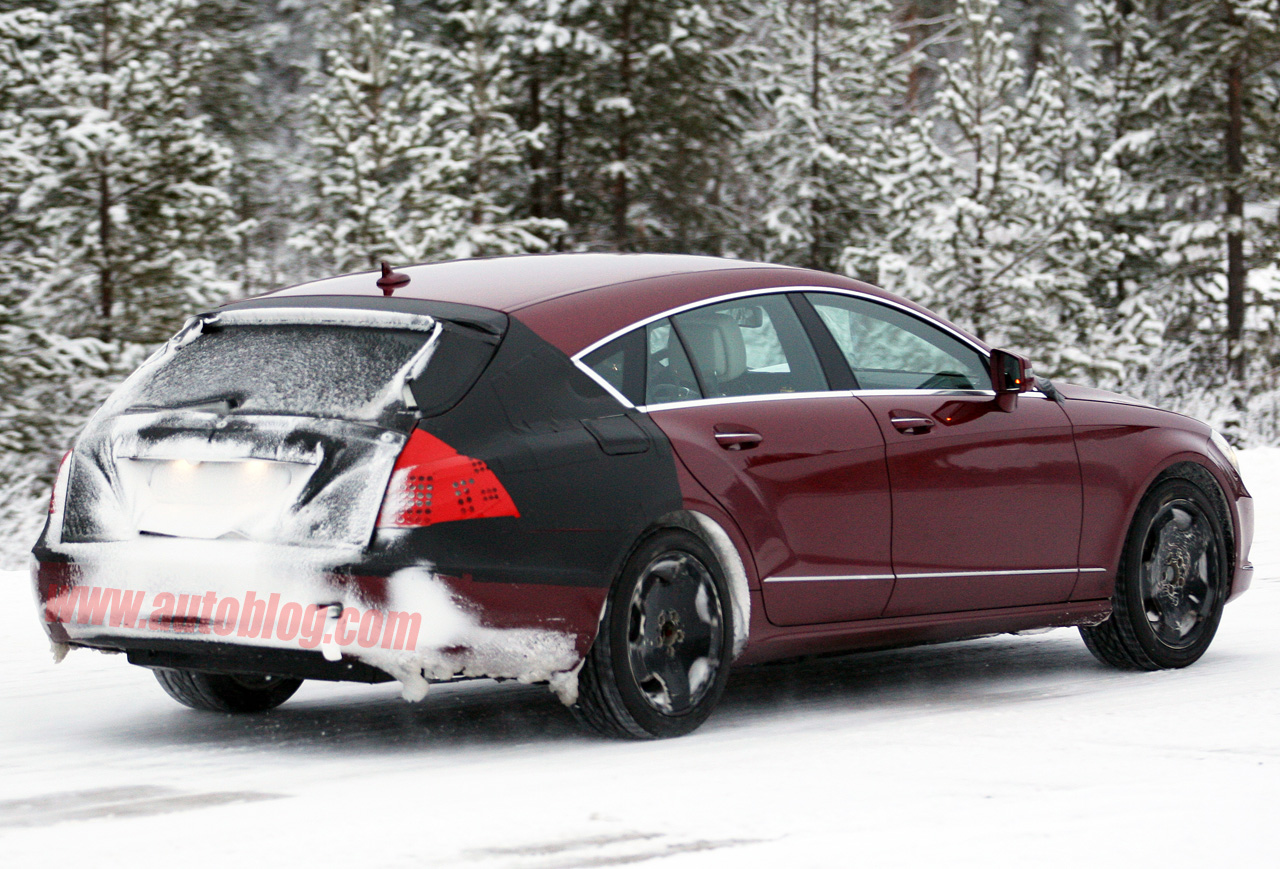 Under the bonnet, the same engines as the CLS will be seen in the Shooting Brake but there is something that's very weird and still mysterious about this model.
Apparently Mercedes aren't yet sure about the name, it could be CLS Shooting Brake or Shooting Break. I say it's estate, but you know, I'm one of the old age dinosaurs.
Photos from Autoblog