The Germans from Mercedes decided to start the tests of the Black Series version that fits the new C-Class, a model revealed early this year.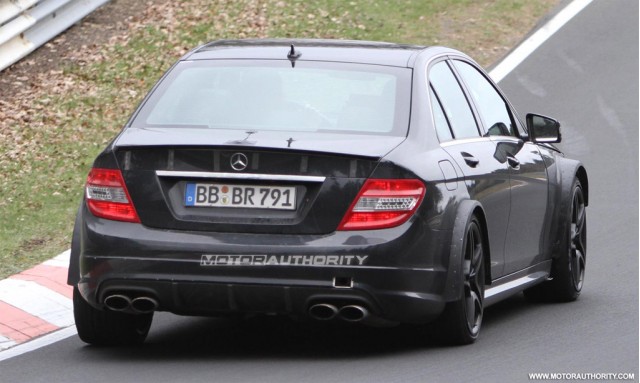 The current spy photos are taken on the circuit at Nurburgring and reveal the new C-Class alongside few unique features such as new ten-spoke alloy wheels, large wheel arches but also some surprises under the bonnet, all wrapped in a black paint known as the Black Series.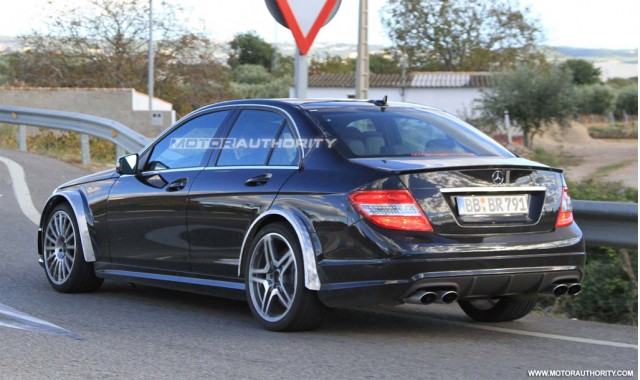 If the German engineers decided not to hide the new exterior elements brought by the bodykit, some changes that are not obvious from the photos have to be spoken. To start with, the new Mercedes C63 AMG Black Series will pack new high performance ceramic brakes, a revised suspension and a limited-slip rear differential. While ceramic brakes? Well, the 6.3-liter AMG engine that is fitted under the bonnet will develop more power, about 510 horsepower being expected from the Black Series version.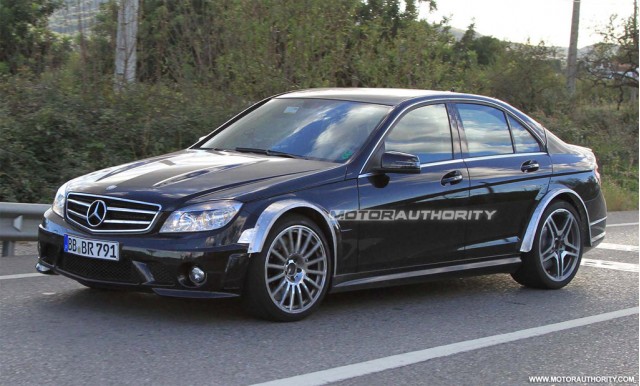 For now, we can't tell you the exact performance of the revised engine but there should be some improvements considering that the model in question gets extra 60 horses than the standard C63 AMG.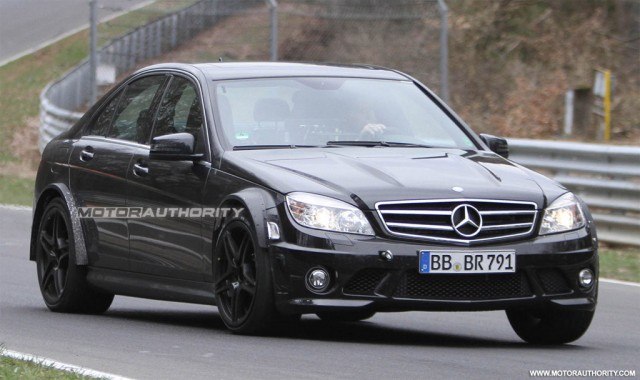 Spy Shots: MotorAuthority