As is the case most years, the NASCAR silly season began early as a number of drivers and crew chiefs have switched teams and alliances for the 2023 season. This is significant in many ways, as most of these moves create a domino effect, as there's only room for one driver in each car. In a concept also true to those playing online casino real money, the stakes are high regarding changes and their potential ramifications.
These changes aren't necessarily confined to the Cup series, as changes also occur at the Xfinity and Truck series levels. Several factors go into these decisions, such as the driver's on-track performance and, to a lesser extent, a driver's marketability.
In essence, drivers that are popular with fans and command long lines at the merchandise trailers have less pressure to win in the short term, whereas those who aren't performing on track or off it are in danger of losing their ride.
Busch Brothers In the News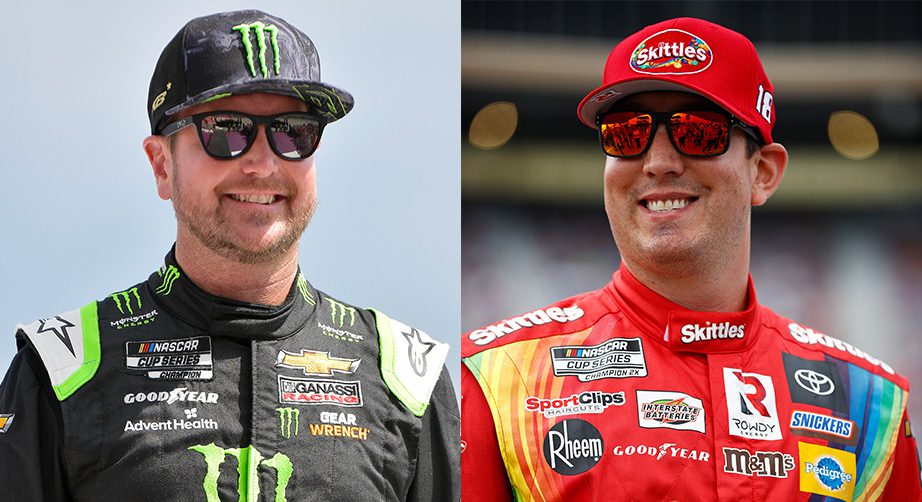 Earlier this year, it was a surprise to many that Tyler Reddick, the Richard Childress Racing No. 8 driver, would be leaving the team for 23IX Racing, the outfit owned by basketball legend Michael Jordan and Denny Hamlin.
It wasn't necessarily surprising that Reddick would be making a move. Still, the timing of the announcement was curious as it originally wasn't going to happen until the 2024 season, leaving Reddick in a lame-duck situation for nearly one season and a half.
The change seemingly did little to distract the No. 8 team as they qualified for the playoffs, and Reddick won not once, not twice, but three times after the news was revealed. He took the checkers at a pair of road courses (Road America and Indianapolis) and then crossed the line first at Texas.
Now, this is where things get interesting. Earlier this year, Kurt Busch sustained a concussion and was out of racing, missing the playoffs despite qualifying. Recently, it was announced that Reddick would leave RCR a year early and jump into Kurt Busch's Number 45 car or 23IX Racing one year earlier. This eliminated any awkwardness and gave Reddick, currently one of the series' hottest drivers, a fresh start.
A Plot Twist To End All Plot Twists
Now the question was, who would take the reins of the eight-car in 2023, not 2024 as initially planned? At first, it seemed that Ty Dillon, Childress' grandson was a natural fit to make the move, joining his brother Austin in the RCR family. It was announced that Ty Dillon wouldn't return to the No. 42 next year, so all signs pointed toward that.
In the words of Lee Corso, "Not So Fast My Friend," as a new name, and one of the sport's most polarizing figures, had something to say about this. Kyle Busch, a two-time cup winner who has won 223 races across the Cup, Xfinity, and Truck series, will race the eight-car next season.
This means Kyle Busch is leaving Joe Gibbs Racing, changing crew chiefs, and going from Toyota equipment to Chevrolet equipment.
Kyle Busch's future was speculated upon heavily throughout the season for a number of reasons. The driver is getting up there in years, but more significantly, car owner Joe Gibbs' grandson Ty Gibbs has been excelling in the Xfinity series, and many speculated he was ready for a cup seat. With Hamlin and young rising star Christopher Bell already part of the four-car stable, either Martin Truex Jr. or Kyle Busch appeared on the hot seat despite their past successes.
As it turned out, Truex Jr. wound up keeping the No. 19 car. At the same time, Busch departed the 18, and Gibbs, amid a contentious battle for the Xfinity title, will, according to most published reports, jump to the 18 for his grandfather and Super Bowl-winning coach Joe to begin the 2023 campaign. While the move has yet to be confirmed, industry-wide speculation points to an announcement being made shortly.