Just as is the case when understanding the nuances of NFL odds, there are a plethora of factors at play when it comes to the different levels of the NASCAR series. While most fans recognize names like Larson, Busch, Harvick, Elliott, and Hamlin, there is an entire ecosystem of names less recognizable such as Heim, Hill, Alfredo, Sanchez, and Ogata, that compete in series under NASCAR's auspices.
When wagering on NASCAR, it's essential to consider how much (or little) experience drivers have. While in 70% of the cases, these series race at the same tracks and configurations, the Xfinity and Truck series often run a shorter distance, presenting less of a test for its competitors.
Just like AAA baseball or the Korn Ferry Tour in golf, NASCAR fans and bettors need to pay attention to those having success on the so-called more minor levels as, in some cases, it does translate to wins and fame on the Cup side.
Beginnings of a Series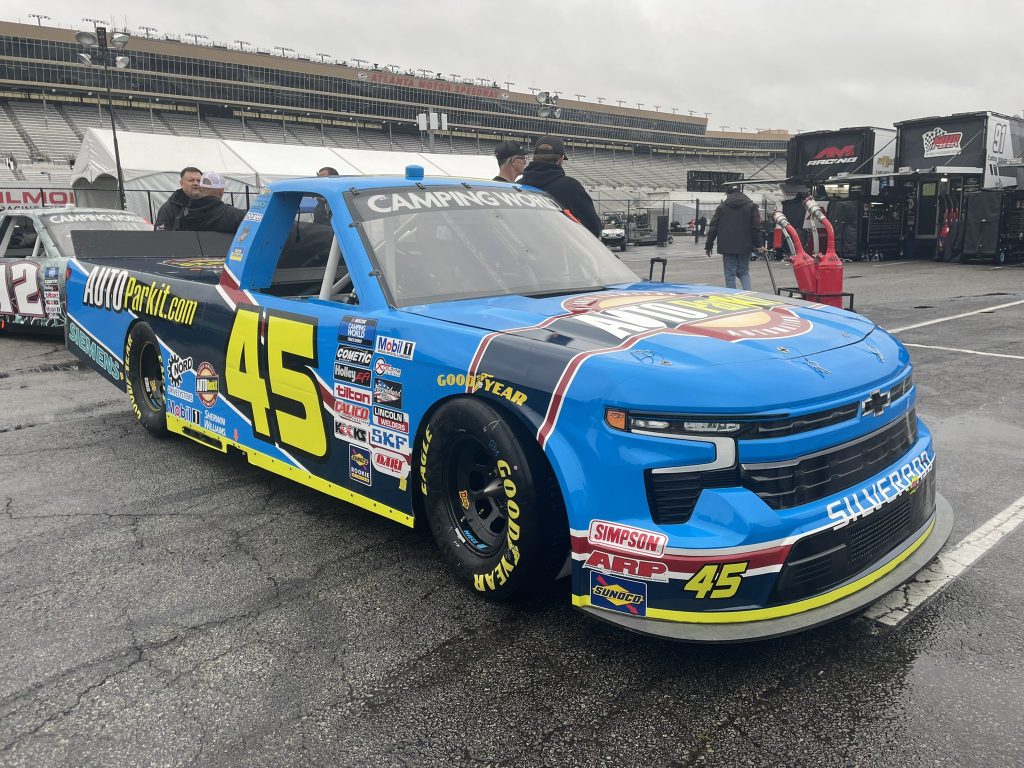 The Truck Series, which has had a number of different corporate sponsors over the years, has existed since 1995. As with Cup cars, three manufacturers, Chevrolet, Ford, and Toyota, participate. The regular season structure at the truck level is similar to Xfinity and Cup, as the series traditionally runs on Friday nights at the same site as Cup races.
Given how the cars are built, the series shies away from road courses, given the many turns and weight of the trucks. Just like weather conditions and field surface play a critical factor in determining NFL lines, they also play a part when it comes to handicapping the Truck Series.
The Truck Series has an interesting dynamic. It is full of drivers, and teams, who are content to stay at that level and are not seeking the limelight that the Xfinity and Cup series brings. In other instances, drivers that taste success at the lower levels sometimes don't find victory lane as much at a higher level.
The playoff structure for the series is similar but different from those existing at other levels. Just ten full-time series drivers make the playoffs, as opposed to 12 at the Xfinity level and 16 in the Cup series.
The first round consists of three races and eliminates just two drivers. Then the Round of 8 takes place at Bristol, Talladega, and Homestead-Miami Speedway, with the field being cut in half to four. The series finale is held on Championship Weekend in Phoenix, with a winner being crowned.
A Hall of Famer in Their Midst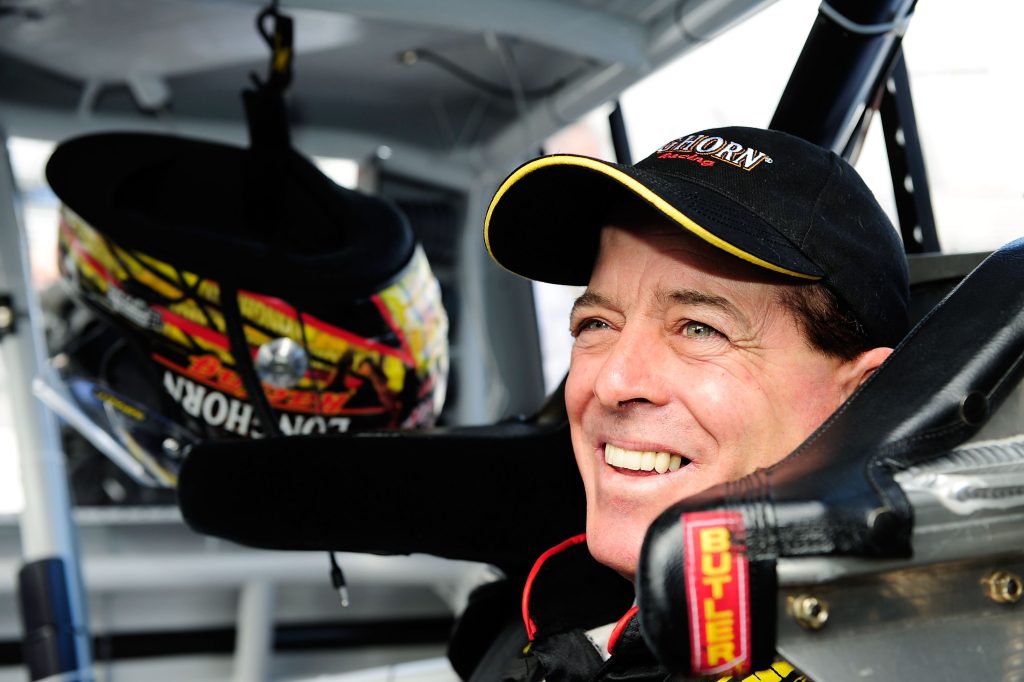 Take Ron Hornaday, Jr., the all-time series leader with 4 season titles. After winning it twice in 1996 and 98, winning 14 times in the process, Hornaday, Jr. took the natural progression up the ladder. As a NASCAR driver, Hornaday Jr. has zero wins and just one top ten, toiling in subpar equipment.
He then was relegated back to the Truck Series, winning two more titles in 2007 and 2009, finishing his career with 51 Truck Series checkered flags and, in 2018, a well-deserved spot in the NASCAR Hall of Fame.
Today's Stars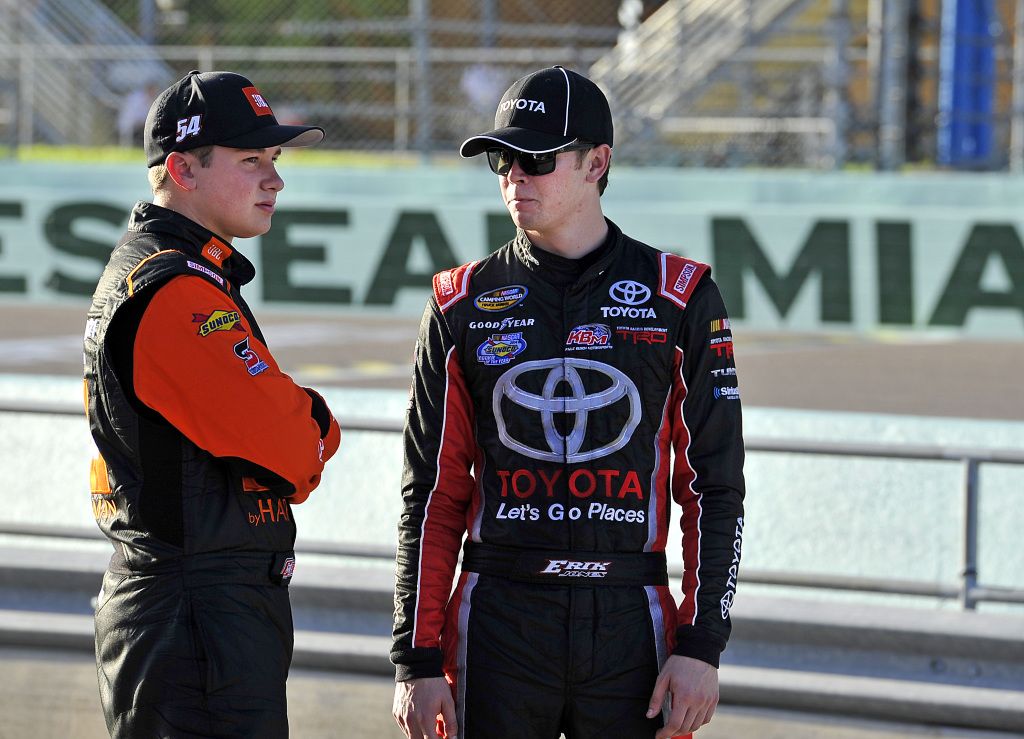 Current Cup Series regulars Erik Jones and Christopher Bell, both of whom won in 2022 on the Cup side, are Truck Series alums, with Jones winning the season title in 2015 and Bell doing so as a 22-year-old in 2017. Sheldon Creed, the Truck Series victor in 2020, competed regularly on the Xfinity series.
In addition, current NASCAR cup legend Kyle Busch owns the No. 51 truck in the Truck Series. Current NASCAR Cup Series drivers are only allowed five starts in both Xfinity and the Truck Series. In addition to Busch, Series fans have seen Kyle Larson, William Byron, and Alex Bowman take a seat in trucks this season.
This presents an exciting dynamic similar to that found when looking at Vegas NFL lines: do bettors back established Cup series regulars making a move down, or do they wager on Truck Series drivers who are motivated by a season-long championship?