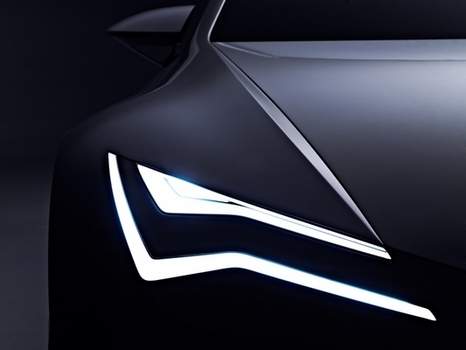 Seat has something new to bring at Geneva Auto Show 2010, I'm talking about the concept car called Seat IBe which they say that this is be the first preface of the electric future of the brand and I hope they start with the right foot. This Seat IBe is basically a coupe with 2 + 2 seats which shows us the future in a compact model.
Having in mind the Ibiza range I think you will agree with me when I'm saying that the only thing missing was an electric model and that "IBe" from the name gives us a hint about the electric equipment on the car. The dimensions of this Seat IBe Coupe are smaller compared with a series Ibiza, measuring 3.78 meters length.
When it comes to the design this Seat IBe Coupe is the result of a great inspiration and imagination, the design is very modern having elements combined from Exeo and Ibiza. The motorization is specific of a concept, I mean an electric engine which develops 102 horsepower (limited at 68 horsepower). Seat IBe Coupe reaches 100 km/h in 9.4 seconds and the top speed is 160 km/h.