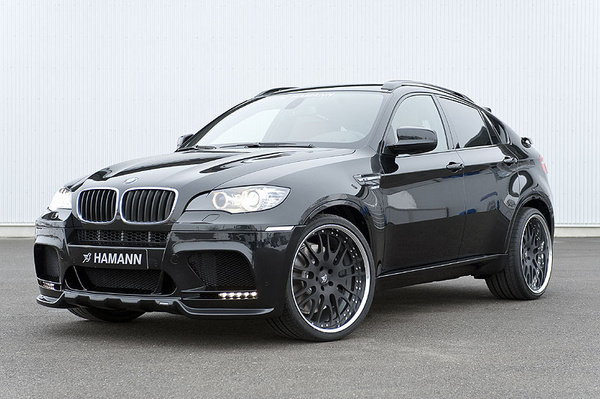 We have here a pretty powerful car prepared for Geneva Auto Show, I'm talking about a BMW X6 M equipped by Hamann with a 4.4 liter turbocharged engine, obviously for those customers that want power. I'm telling you with a great excitement that Hamann with that HM670 tuning kit made this BMW X6 M a real monster on wheels.
Maybe you remember BMW X6 M the standard version had 555 horsepower, well, now you can forget that because like I said earlier this beast has now under the hood a supercharged V8 engine with 4.4 liter capacity. Now BMW X6 M has an amazing 670 horsepower with an impressive torque of 850 Nm from 1500 to 5650 rpm.
Now with that new engine this BMW X6 M can reach a maximum speed of 295 km/h. Beside those performance upgrades BMW X6 M also got some new aesthetic ones, I'm talking about the modified spoilers, those 22 and 23 inch wheels plus strategically mounted LED's and some bigger wings. In the interior they mounted aluminum pedals, custom accessories and sports seats made of leather.