Inspired from the original 1969 Boss 429, the one-off Ford Mustang designed by SPX, Barrett-Jackson and Coachbuilders Galpin Auto Sports will be put up for auction at the Barrett-Jackson auction which will happen in Scottsdale. St. Jude center will be the research and treatment center which will receive all the proceeds.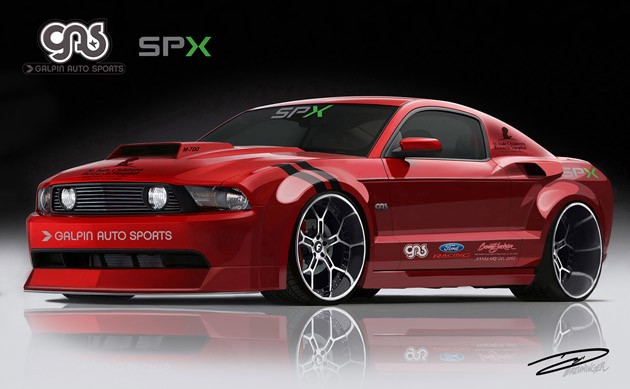 Before the auction in Scottsdale, the special Mustang will be showcased at the SEMA show, the visitors being able to admire the prepared American muscle car.

Steve Davis, President of Barrett-Jackson said: "It is important to Barrett-Jackson to be able to provide help and support to charities like St. Jude. It is our goal to offer as many charitable opportunities as possible at our auctions and recognize those in need."
Talking about technical details, the American model is powered by a 5.0-liter V8 fitted with a racing supercharger pushing the output to 700 horsepower. Besides the power boost, it gets new Forgiato GTR alloy wheels with Pirelli tires and a widebody kit while inside the specialists fitted a new 1,000-watt JL audio system, black and red suede leather and a suede headliner.