The French over at Peugeot are definitely aiming to win at Le Mans whatever it means. After frankly trailing at the back of Audi's endurance racing diesels' at Le Mans they are seriously hungry for wins.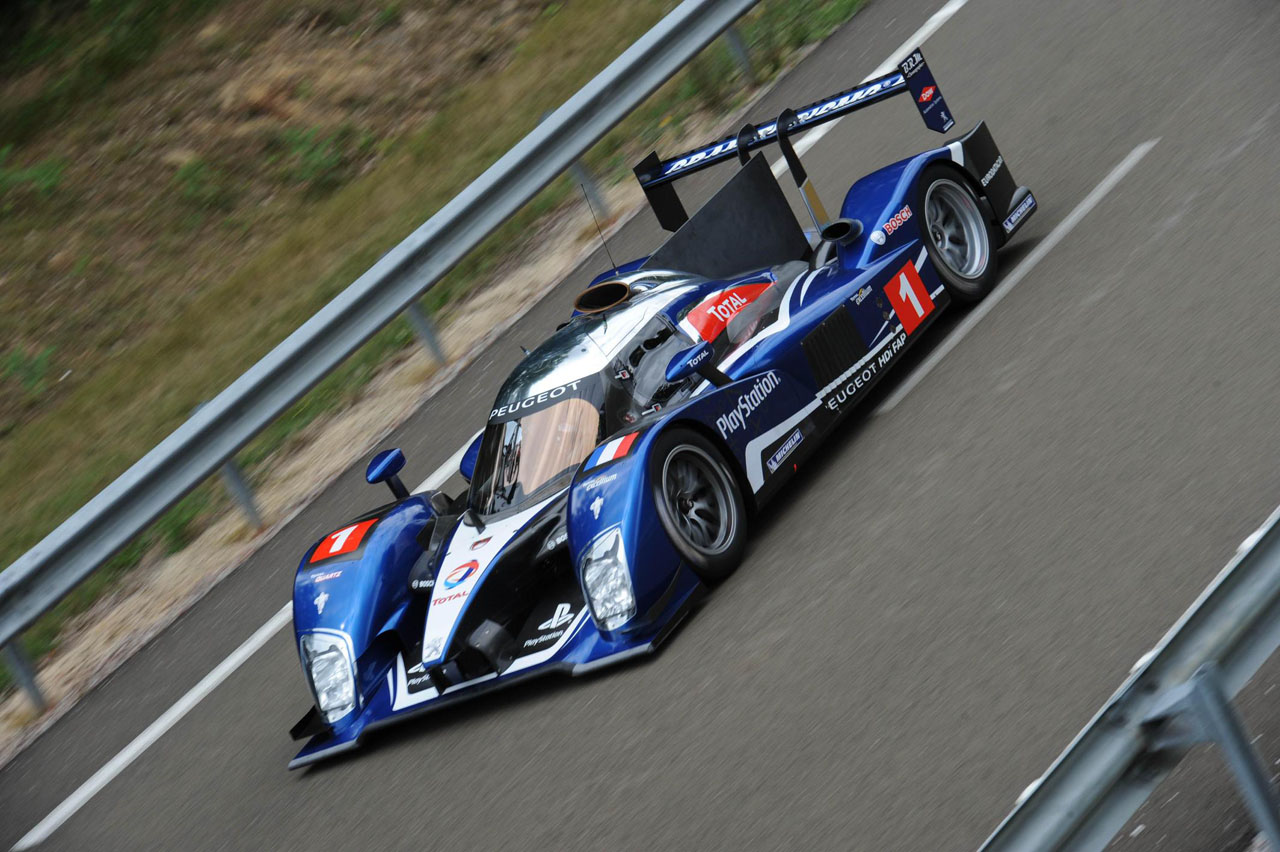 I can't blame them, they've taken quite a bit of beating from the Audi R8 TDI, the Audi R10 TDI and the Audi R15 TDI and on their home turf.

Last year Peugeot had a really good run with their 908 HDi FAP but in the end reliability shot them down by the end of the race. For the 2011 race the Germans have announced the Audi R15 TDI Plus and the French are prepping a new prototype of their own.
Called the Peugeot 90X, it meets the 2011 regulations being set out by race organizers ACO and has already begun testing at undisclosed tracks around Europe. Sadly, despite massive media announcement Peugeot didn't send out much information on the changes the 90X has when compared to the 908 HDi FAP. The only change the new Peugeot prototype class racer will feature is a new shark fin on the engine cover.
Rumors also claim the 90X will have a more comprehensive hybrid drivetrain than the KERS-style regenerative braking system in the current 908 racer. Sadly, no Peugeot confirmation on this bit of information is available.