It seems that the Germans from Porsche accidentally revealed the most important features of the new 911 GT3 RS 4.0. Even if there aren't any official photos with the new supercar, the following specification sheet says a lot. With a price tag of €179,880 including the 20% VAT, the new Porsche 911 GT3 RS 4.0 packs a 4.0-liter unit able to develop 500 horsepower.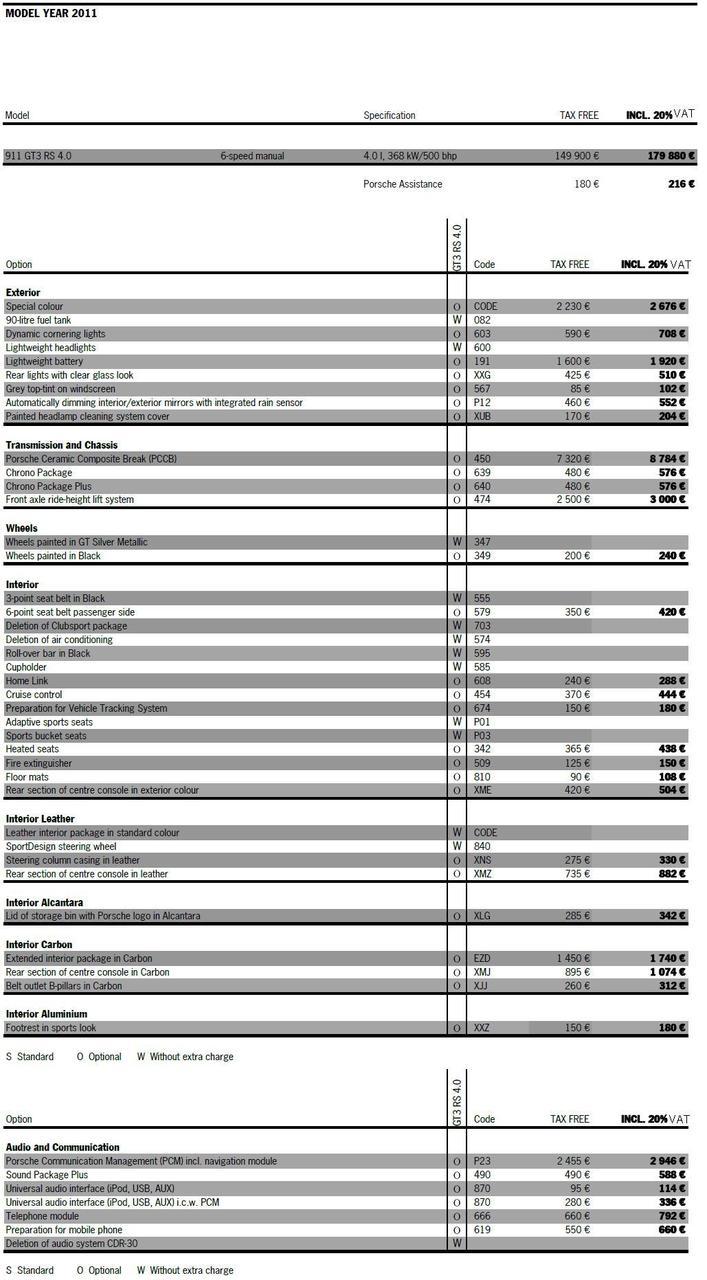 From the list we can also note the lightweight headlights and battery, elements able to lower the total mass of the new model. At a glance, comparing to the 2010 Porsche 911 GT3 RS, the model gets extra 50 horsepower under the bonnet but these are all the performance details revealed by this specification sheet.

The 4.0-liter 500-horsepower engine follows to benefits from a six-speed manual transmission, a high performance braking system (Porsche Ceramic Composite Brake). Inside, the German supercar gets a black roll-over bar, a three-point seat belt, sports bucket heated seats and also cruise control.
All this sounds good but unfortunately no one could confirm the authenticity of this sheet, thus, we can't bet that the new 911 GT3 RS 4.0 will benefit from exactly the same features told above.